Are you perplexed about the wide range of uses for ranch seasoning?
From salads to tacos, this popular condiment adds a mysteriously delicious flavor.
But do you know exactly how to use it and the many substitutes available if you don't have any on hand?
Ranch seasoning is actually an easy-to-use condiment that can make all sorts of recipes more flavorful.
If you don't have any in your cupboard, its substitutes are also simple to prepare with everyday ingredients found in your kitchen.
Let's take a deeper look at what ranch seasoning has to offer and explore its trendy replacements.
What's Ranch Seasoning?
Ranch seasoning is a popular and versatile condiment that adds a subtle salty and creamy flavor to any dish.
It's packed with traditional spices including onion, garlic, black pepper, dill, parsley, chives and more.
What makes ranch so unique is its combination of herbs and spices that can flavor anything from salads to chicken wings in an instant.
An added bonus is the fact it has a really mild taste and won't overpower other flavors.
In terms of texture, ranch seasoning offers some great depth with its mix of herbs and spices.
It's both creamy yet tangy at the same time, providing maximum punch in a single spoonful.
Using it couldn't be simpler – just mix it with cream cheese or mayonnaise for dip options or sprinkle it over salads or roasted veggies for an extra zing on the plate.
Alternatively you can simply rub it into your next batch of grilled meats as a delicious rub before cooking.
As you can see, ranch seasoning is incredibly versatile so why not give it a go today?
The 5 BEST Substitutes for Ranch Seasoning
When making a dish that calls for ranch seasoning, you may find yourself without this important ingredient.
Luckily, there are plenty of good alternatives that can offer you the same flavor and texture as ranch seasoning.
Here we will look at five of the best substitutes to use when you find yourself running out of ranch seasoning.
1 – Homemade Ranch Dressing Mix
Making a homemade ranch seasoning mix is a great way to easily add flavor to your food.
This recipe from AllRecipes.
com is easy and fast to make, and it yields about 2/3 cup of seasoning mix which you can store in an airtight container for up to six months.
Ingredients:
1/3 cup dried minced onion.
2 tablespoons dried parsley flakes.
2 teaspoons garlic powder.
2 teaspoons onion powder.
2 teaspoons dried dill weed.
1 teaspoon freshly ground black pepper.
1 teaspoon sea salt.
Instructions:
Mix all of the ingredients together in a bowl and stir until well blended.
Store in an airtight container for up to 6 months.
Generously season dishes like chicken, mashed potatoes, salads, roasted vegetables, and much more with this simple blend.
2 – Italian Dressing Mix
Italian dressing mix is a classic alternative for ranch seasoning.
This premade blend of seasonings offers many of the same notes as ranch, though this is usually stronger and more intense.
By using Italian dressing mix, you can easily add extra garlic and herbs to the dish to tailor it to your tastes.
For best results, whisk the dry mix into a cup of buttermilk and olive oil until you achieve a thick, creamy consistency.
If you don't have buttermilk on hand, don't worry – it can easily be replicated by adding some apple cider or white wine vinegar or lemon juice to regular milk or cream.
Try experimenting with different vinegars until you find the combination that best matches your desired flavor profile.
3 – Blue Cheese Dressing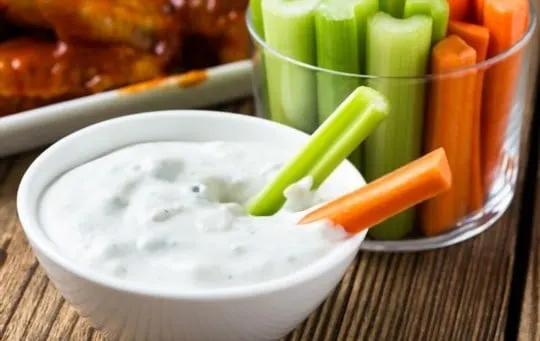 If you're missing the zing of real ranch seasoning, you can find a quick fix with blue cheese dressing.
While it won't give you the same flavor profile as ranch seasoning would, it does provide a good amount of umami and creaminess that will still bring life to your dishes.
You'll also get just a hint of the herbal notes from blue cheese — which perfectly complements beef, pork and chicken dishes.
To use this substitute, simply add two tablespoons of your favorite store-bought (or homemade) blue cheese dressing per one tablespoon of ranch seasoning specified in your recipe.
Adjust as needed if you find it too strong or too mild.
4 – Cajun Seasoning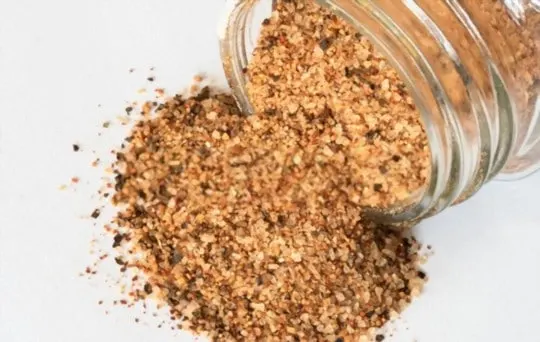 Cajun seasoning combines garlic, paprika, onion powder, cayenne pepper and salt to provide a unique crunchy texture and spicy flavor to your dish.
This dry mix is a perfect substitute for ranch seasoning mix as it has all the key ingredients of classic ranch seasoning including garlic powder, onion powder, dill weed and black pepper.
The main difference is that adding cajun seasoning will give a little bit of heat to your dish as it also contains chili powder and cayenne pepper.
Cajun seasoning pairs well with meats such as pork tenderloins or fish like salmon and can also be used to coat vegetables before roasting for an added zesty flavor.
5 – Creole Seasoning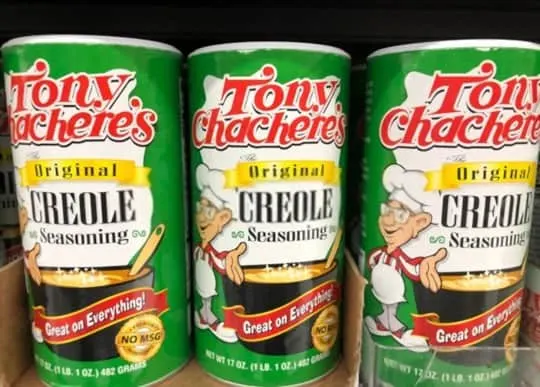 Creole seasoning, a blend of paprika, garlic powder, thyme and oregano – as well as other herbs and spices – is a great substitute for ranch seasoning.
Utilize it in dishes that call for a bit more kick than the mild flavors found in ranch, such as chili and black bean dip.
Creole seasoning is also amazing when used on grilled chicken with some melted butter on top for an easy appetizer dip.
Another delicious option is to sprinkle it into your olive oil base for roasted veggie dishes.
Conclusion
When it comes to adding flavor and complexity to your favorite dishes, ranch seasoning is a versatile and surprisingly easy ingredient to work with.
It can be used in salads, sauces, dips, casseroles and soups for a delicious finish.
Though there are many store-bought options on the market, making your own ranch seasoning mix is actually quite simple — all you need is a few pantry staples that you're likely to have on hand.
By using any combination of these ingredients, you can create an excellent substitute for ranch seasoning that is both flavorful and cost effective.
With just a few pantry staples and some creativity, you can whip up delicious dishes in no time.
About The Author