Dal (or Dhal, Dall, Dahl) is a staple food of the Indian subcontinent.
It consists of lentils and pulses (legumes).
Its ingredients vary depending upon the region and personal preference.
The taste of Dal varies depending on how it is also cooked; however, it is generally described as earthy or slightly sweet (and sometimes nutty) with a creamy, buttery texture.
It is often made using coriander, cumin, and mustard seeds.
In terms of making Dal, it is a very simple dish to prepare.
The lentils and pulses are boiled in water until they are soft, after which the spices are added.
The Dal can then be served with either rice or roti (an Indian flatbread).
When cooking Dal, it is important to use low heat so that the flavors can develop gradually and the Dal doesn't become too thick or pasty.
In addition, adding some ghee (clarified butter) gives the Dal an extra richness and depth of flavor.
Dal is a healthy, hearty, and affordable dish perfect for any meal of the day.
It may be served as a vegetarian dish, but it can also be eaten alongside meat for an extra protein boost.
This article will look at eight sides that can be served with Dal to complete your meal.
What to Serve with Dal? 8 BEST Side Dishes
As a general rule, every meal should include grain and a vegetable or fruit.
The grains can be rice, quinoa, pasta, or even bread like naan or chapatis.
Dal is the Indian word for lentils (including any lentil – split red lentils (masoor dal), green lentils (mung dal), yellow lentils (toor dal), and black lentils (urad dal)), so it's the perfect dish to serve with a variety of different grains.
There are so many different side dishes that you can consider serving with dal.
Here are my top 8:
1 – Spicy Sautéed Spinach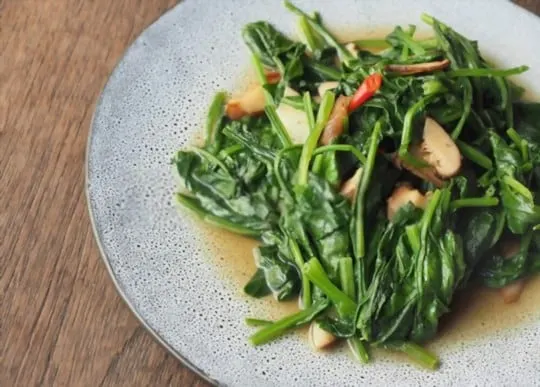 Spinach is a great side dish for dal because it's packed with nutrients, has a delicate flavor, and goes well with many different flavors.
This spicy sautéed spinach takes only minutes to make and adds a delicious kick to your meal.
The aromatics of garlic and ginger are the perfect complement to the earthiness of spinach.
2 – Golden Turmeric Rice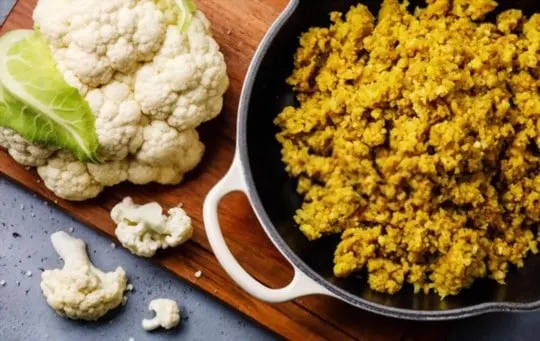 This beautiful golden turmeric rice is a delicious way to get your daily dose of anti-inflammatory turmeric.
The addition of black pepper makes the turmeric even more bioavailable so that you can soak up all its benefits.
Turmeric is a great ingredient in Indian cooking and is often used to add an earthy flavor to dishes and its many health benefits.
3 – Mango Chutney
Chutneys are sweetened condiments made from fresh mangoes or other fruits.
They are super easy to make, especially using a blender or food processor.
They are just perfect to have with dal because they add a sweet balance to the flavors in your meal.
Mango chutney is great on rice dishes, roasted vegetables, grilled chicken, and more.
This recipe brings together the sweetness of mangoes with the freshness of cilantro for a delicious condiment you'll love.
4 – Spicy Pickled Beets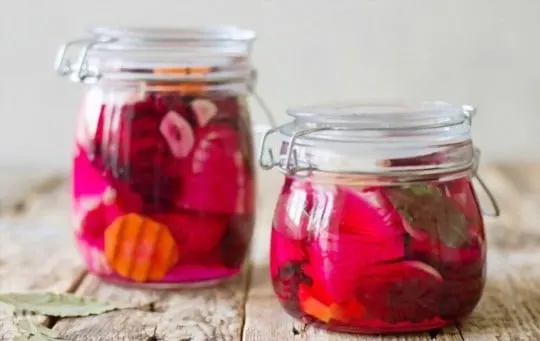 These spicy pickled beets are the perfect side dish for anyone who loves a bit of heat in their food.
The beets are pickled in a spiced vinegar mixture, making them delicious and super healthy.
Pickled beets are great on their own or mixed with roasted cauliflower or carrots.
I also like to eat them on top of salads, but they are perfect on rice dishes and dal.
5 – Spinach & Broccoli Tofu Quinoa Bowls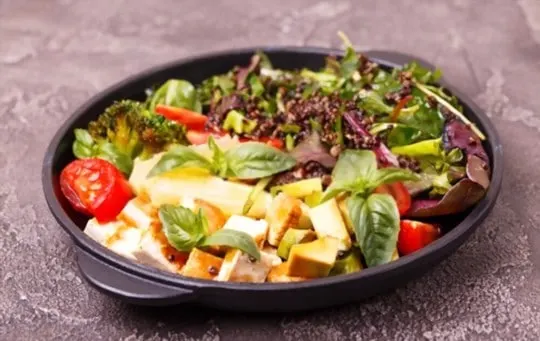 You can't go wrong with this recipe because it has so many delicious flavors and textures going on.
The quinoa is the base of the bowl, and it's topped with a rich and creamy tahini dressing.
There are crispy roasted broccoli florets on top, as well as tender spinach, crunchy pumpkin seeds, and a sprinkle of fresh lemon juice on top to give these bowls the perfect amount of zing.
This recipe is perfect for anyone who loves a good bowl meal.
It's healthy, flavorful, and will fill you up.
6 – Beet & Carrot Quinoa Salad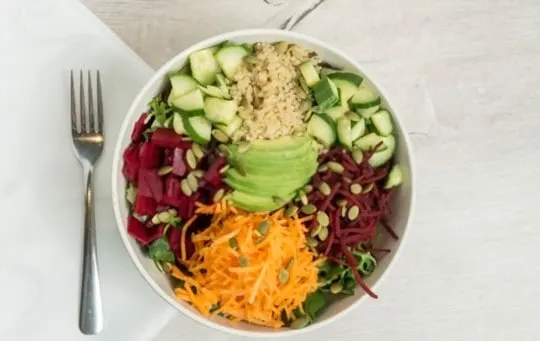 This colorful beet and carrot quinoa salad is the perfect side dish to bring to any potluck or gathering.
Not only does it look beautiful, but it tastes great too.
The quinoa is mixed with sweet beets and carrots, crunchy raw jicama, juicy orange segments, salty feta cheese, and fresh mint.
The dressing is made of warm garlic-lemon olive oil and apple cider vinegar.
This salad is super easy to make and impress vegans and non-vegans alike.
7 – Classic Basmati Rice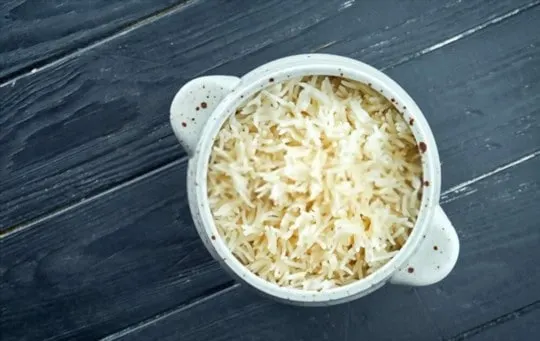 Basmati rice is the perfect accompaniment to any Indian dish, and it's especially delicious with dal.
This classic basmati rice recipe is simple, easy to follow, and a fluffy and fragrant rice dish.
Basmati rice is light and fluffy, and it goes well with a plethora of ingredients.
For example, you could make a spicy stir-fry and serve it on the rice.
You can also add other spices or vegetables to the rice while cooking for a unique flavor and texture.
8 – Coconut Lime Cauliflower Rice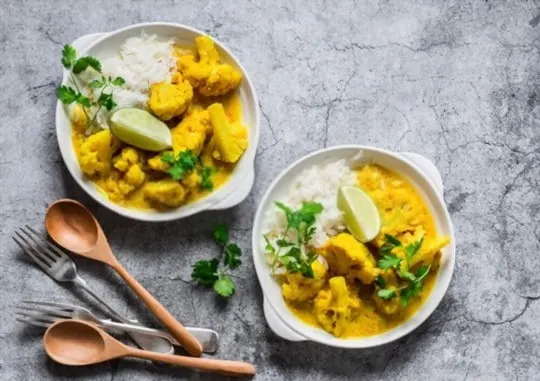 This coconut lime cauliflower rice is a perfect side dish for anyone who wants to add more healthy and flavorful vegetables into their diet.
The rice is made of cauliflower, cooked with fragrant ginger, garlic, and cilantro.
Then it's mixed with creamy coconut milk and fresh lime juice.
Cauliflower rice is a great alternative to regular white rice, and it's super easy to make.
You can add any favorite flavors to it, like this delicious coconut lime version.
It's perfect for anyone who wants a light and refreshing side dish.
Conclusion
Dal is a great ingredient in Indian cooking and is often used to add an earthy flavor to dishes and its many health benefits.
However, it can be difficult to know what side dishes to serve.
These eight side dishes are all perfect accompaniments to dal because they bring their unique flavor and taste to the table.
There's something for everyone in this roundup from spicy pickled beets to coconut-lime cauliflower rice.
So, next time you're cooking up a pot of dal, don't forget these delicious and healthy side dishes.