It's pronounced "ay-too-FAY", and it's a dish made with crawfish and a roux (flour and fat mixture) gravy.
Crawfish Etouffee is a signature dish of New Orleans cuisine, although it has become popular.
The flavor is spicy and savory – crawfish are larger than shrimp but smaller than lobster, so they pack a really strong flavor.
The gravy is thick and creamy and the perfect accompaniment to rice.
When making Crawfish Etouffee, it's important to make a good roux – this will determine the flavor and texture of the dish.
Be patient, and don't let the roux burn.
Once you've created your roux, you can add the seasoning – onion, bell pepper, celery, and garlic are all common additions.
Finally, add in the crawfish tails with some white wine.
The best side dishes for Crawfish Etouffee are probably rice or potatoes – potatoes will absorb the sauce nicely.
However, there are plenty of other great options.
In this article, we'll discuss eight of the best accompaniments to Crawfish Etouffee.
So, whether you're making a trip to NOLA or just cooking up a batch of etouffee at home, these sides will complement the dish perfectly.
What to Serve with Crawfish Etouffee? 8 BEST Side Dishes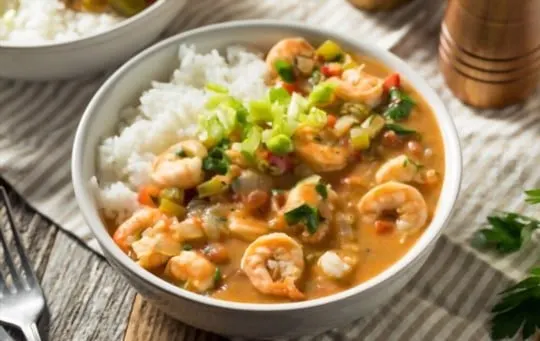 Since crawfish etouffee is a Creole dish, it would be best to serve some Cajun-style side dishes to go with it.
These side dishes should be complementary and not compete with the etouffee in terms of flavor.
Many different side dishes would work well with this dish, but eight of our favorites are here.
1 – Jambalaya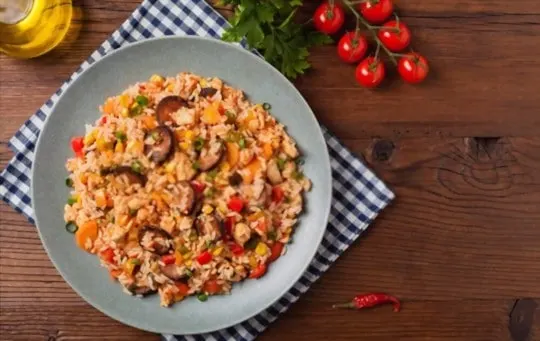 There's nothing quite like a big, hearty bowl of jambalaya.
This Creole classic is made with rice, chicken, sausage, and shrimp.
It's filling, flavorful, and perfect for a winter meal.
And it just so happens to be the perfect side dish for crawfish etouffee.
The smoky sausage and shrimp perfectly complement the rich, creamy etouffee.
So good that you might want to make a double batch.
You can add a little jambalaya to your etouffee or serve it on the side.
2 – Crispy Roasted Brussels Sprouts
If you're looking for a healthy side dish that still tastes amazing, look no further than roasted Brussels sprouts.
These little guys are packed with flavor and nutrients, and they taste even better when roasted to crispy perfection.
This is an easy dish that you can prep in just a few minutes, and it goes great with so many things.
It's one of the best dishes to serve as a side for crawfish etouffee because it brings something unique to the table.
These Brussels sprouts will be a hit no matter what your main course is.
3 – Creamy Coleslaw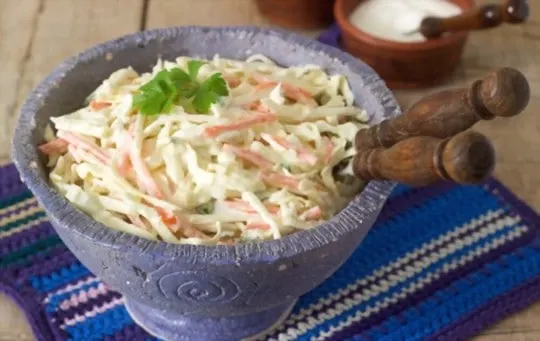 Coleslaw is a must-have side dish for any Southern meal.
It's simple, but it's also delicious, and it goes with just about everything.
For crawfish etouffee, we recommend creamy coleslaw.
It's the perfect way to add some crunch to your meal, and the creamy dressing is the perfect complement to the rich etouffee.
If you're looking for an easy side dish that takes just minutes to prepare, this is it.
4 – Potato Salad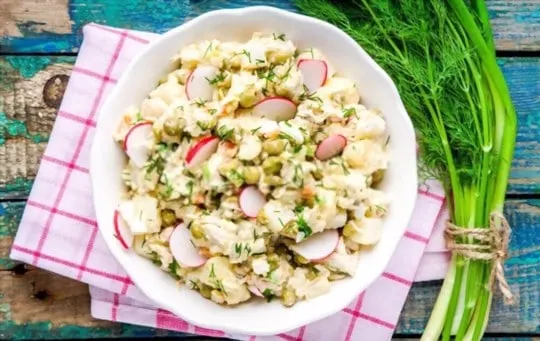 Potato salad is a classic side dish, and it's one that never goes out of style.
It's great on its own or as a base for adding more things to it, like eggs, pickles, and other veggies.
It's also amazing with crawfish etouffee.
The two go together like peas and carrots, and we know you're going to love it.
With smooth potatoes and a creamy, tangy dressing, this side dish is perfect for any occasion.
5 – Italian Bread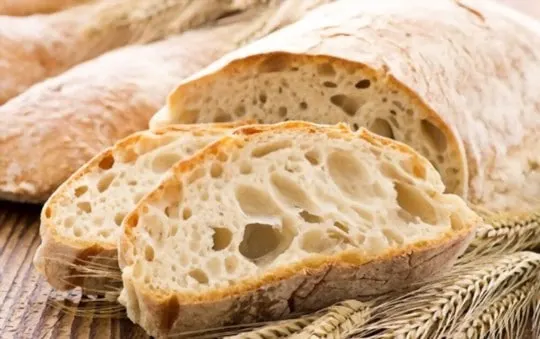 If you're looking for a light side dish, Italian bread is the way to go.
Take it out of the oven, rub it with garlic, and drizzle it with olive oil.
Then slice it up and serve.
It's simple yet delicious, so it goes great with crawfish etouffee.
The bread is the perfect complementary side, and it's one that people can't get enough of.
Plus, you can serve this with just about anything since it goes well with so many things.
6 – Cajun Corn Maque Choux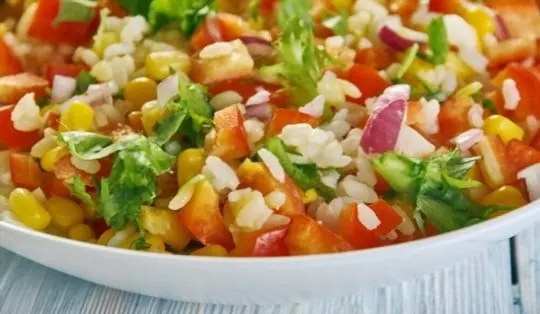 Maque choux is a classic Cajun dish made with corn, peppers, and onions.
It's simple but delicious, and it goes great with crawfish etouffee.
This dish is perfect for those who want something a little bit different.
It's not your average side dish, but it's delicious.
It's easy to make and adds something extra to any main course.
Give it a try, and you won't be disappointed.
7 – Cracker Barrel Fried Okra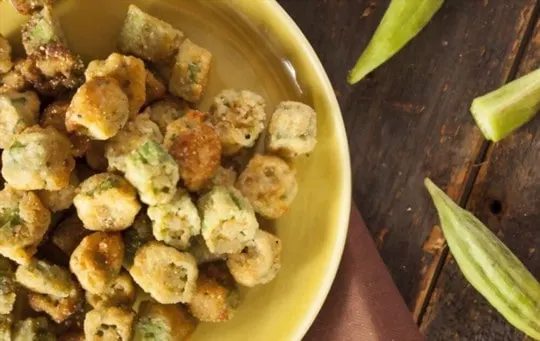 Okra is a Southern classic, and it's a must-have side dish for crawfish etouffee.
There's nothing quite like a big plate of fried okra, and it goes great with just about everything.
This dish is simple to make, and it's always a hit with guests.
It's perfect for those who want something easy and delicious.
And it's a dish that you can't find just anywhere.
So if you want to take your etouffee game up a notch, add some fried okra to the table.
8 – Cajun Dirty Rice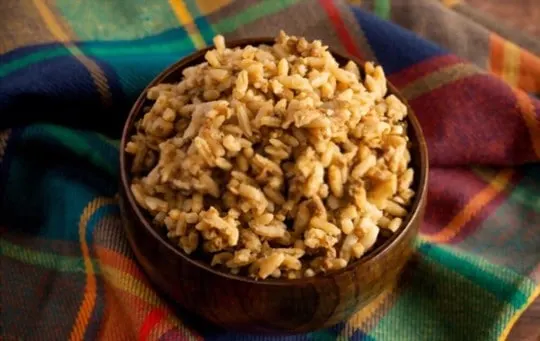 Dirty rice is another Cajun dish that's rich and flavorful.
It's made with sausage, onions, and bell peppers for a unique texture and flavor combo.
The great thing about dirty rice is that it's so versatile.
It goes great with crawfish etouffee, but it also works well as a side for other soups and stews.
If you love etouffee and want to serve something special alongside it, take a chance on dirty rice.
It's simple to make and sure to impress your guests.
Conclusion
There are endless possibilities for side dishes when it comes to crawfish etouffee.
You can go with something classic like potato salad or coleslaw, or you can try something a little different like maque choux or dirty rice.
No matter what you choose, we know you're going to love it.
The key is to experiment and see what works.
A big plate of crawfish etouffee is going to be great with pretty much anything you put on the table.
You might as well experiment and have fun while you're at it.