With Tofu, some people enjoy eating it a lot, but it does receive a lot of debate for the ones that don't.
The Chinese people have been eating this delicacy for more than 2000 years now.
Tofu pairs extremely well with seasonings and sauces, making it a platter favorite for many folks.
What are the best substitutes for Tofu? Well, you can substitute your Tofu for tempeh, yogurt, seitan, kidney beans, and quinoa.
What Is Tofu?
Tofu consists of an edible ingredient that is created using soybeans.
Here, the process involves pressing the curdling soy milk of soybeans into multiple solid blocks.
It is believed that a Chinese cook invented Tofu when he accidentally mixed nigari with fresh soy milk.
Nigari comes from the extraction of seawater.
This rich coagulating mineral is used for solidifying the Tofu and also keeping its form.
Certain Tofu tends to be smooth and soft in texture, while some of them are firmer.
Tofu contains a lot of proteins, has a low amount of fats, and is super creamy when you bite into it.
It is a staple food in most Asian countries, especially due to its high nutritional profile and versatility.
Nowadays, Tofu has become a part of the vegan and Western cooking diet too.
5 Best Substitutes for Tofu
Are you out with Tofu at home? Then, here are some popular alternatives for you:
1 – Tempeh
This ingredient is quite similar to to Tofu and is often regarded as its cousin.
Tempeh is also made using soy and comes in the form of several blocks.
However, the process of making tempeh consists of pressing fermented soybeans into a mold.
The fermentation of whole beans brings a nutty and dense flavor.
Packaged tempeh usually consists of millet, grains, and wild rice.
Tempeh works well with sandwiches and stir-fried dishes.
You will have an easy time digesting it because of the fermentation.
Plus, it also possesses a higher amount of fiber compared to Tofu.
Just like Tofu, it also absorbs flavors well.
Substitute Ratio – Since it's potent than Tofu, we would advise you to go for ½ or ¾ depending on what you are using it for.
2 – Quinoa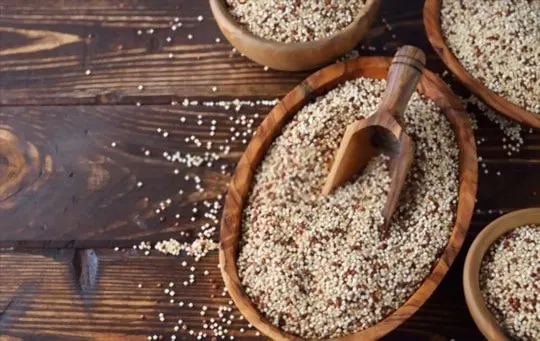 Quinoa is filled with proteins, versatile, and easy to cook with.
One cup of cleaned and cooked quinoa can serve up to 8g of protein.
Here, if you also include nuts, chickpeas, and beans, the amount of protein will only go up.
This non-meat ingredient is a great substitute for Tofu because of its high nutritional value.
It offers nine essential and crucial amino acids, which the human body isn't able to produce.
Quinoa also offers fiber, manganese, iron, and magnesium.
You can choose to buy it in black, white, or red.
Ensure that you are always rinsing it even if it comes pre-washed from the package.
Substitute Ratio – For a cup of Tofu required in the recipe, you can choose to go for 2 cups of quinoa.
3 – Seitan
Seitan comes from combining water with wheat gluten and proceeding to knead and cook it.
We are all aware of the negatives of gluten, but you do need it when you are looking for fake meat such as Tofu.
Seitan helps in replicating the protein structure present in meat, making it a great alternative for Tofu.
Since gluten doesn't contribute much flavor, the seitan dough is mostly flavored using spices, nutritional yeast, and soy sauce.
After that, it is packed like a loaf and undergoes either steaming or baking.
The result is a small meatless roast, which you can cut into pieces and sauté.
Substitute Ratio – Since it has a similar flavor profile to Tofu, you can use the same amount required in the tofu recipe.
4 – Kidney Beans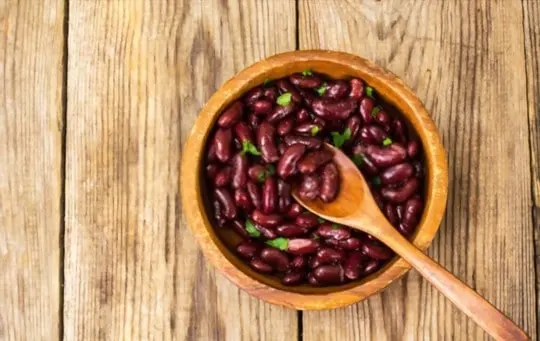 Now, another great substitute for Tofu would be kidney beans because of their high protein content.
This plant-based protein is native to Mexico and Central America.
It comes in various patterns and colors, such as mottled, white, striped, cream, spotted, black, purple, and red.
Kidney beans that are cooked feature about 15g of protein in every serving.
You can also expect a rich source of minerals, fiber, and vitamins from these beans.
You can cook it in chili, veggie stew, or soup.
Substitute Ratio: If you are adding a serving of Tofu in your recipe, then you can go for 1 ½ or two servings with the kidney beans.
5 – Yogurt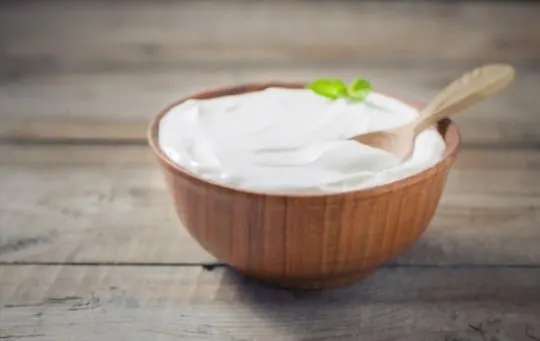 This ingredient can also work in place of Tofu; however, you need to include solid foods to cook it.
We would recommend you to get Greek Yogurt since it contains a high amount of protein.
But when you buy it, ensure that you read the label because some yogurts tend to contain carmine natural dye extracted from a beetle) or gelatin (animal collagen).
You should also pay close attention to the fat and sugar content.
Greek Yogurt possesses a tart type of taste and also has more carbs.
Plus, its acidity helps your body to have an easy time absorbing many nutrients.
Substitute Ratio – You can use a cup of Greek Yogurt for a cup of Tofu.
If you add in excess, then you will make your dish too sour.
Conclusion
Tofu is an important part of a vegetarian and vegan diet.
Tofu marinates extremely well, and most folks use it as a meat substitute in Western countries.
Plus, it also has a plethora of health benefits such as reducing risks of cardiovascular illness, prostate and breast cancer, type-2 diabetes, osteoporosis, and kidney.