Are you looking for a healthy alternative to bananas in smoothies? If yes, you are in the right place.
This article discusses the reasons why bananas may not be the healthiest option and provides five healthier alternatives that can make your smoothies even more nutritious.
Get ready to enjoy a guilt-free smoothie.
Are Bananas Healthy in Smoothies?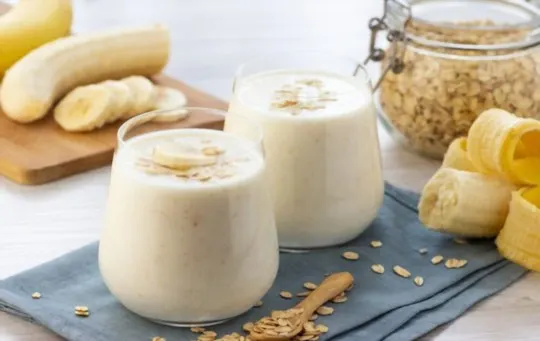 The debate surrounding whether bananas are beneficial for health or not continues to be a popular topic of conversation.
While banana-free smoothies may initially seem like a difficult task, there is no shortage of nutritious and delicious fruit and vegetable substitutes to make flavorful smoothies without sacrificing your dietary goals.
In this article, we will discuss why bananas may not be the best choice for some people's diets, as well as five of the best substitutes to use in place of bananas in smoothies.
Bananas are an incredibly popular and convenient choice when it comes to making smoothies; they come pre-packaged in their own edible containers and they add texture, creaminess, sweetness, and thickness to any smoothie.
They also boast an impressive list of vitamins and minerals including vitamin B6, vitamin C, potassium, biotin and folate – all essential nutrients that play an important role in subtle body functions like hormone production and energy metabolism.
However, there is no denying that bananas are high in calories (about 90 per 100 grams), can cause blood sugar fluctuations which can lead to cravings for more sugary food items a few hours after consumption – making them not suitable for those looking to shed a few extra pounds or manage their diabetes better.
The 5 Best Substitutes for Bananas in Smoothies
Although bananas are often used as a base for smoothies because of their creamy texture, some people do not like to consume bananas due to allergies or other health concerns.
Fortunately, there are plenty of alternatives that can add the same texture and flavor to your smoothie without the need for a banana.
Here are five of the best substitutes for bananas in smoothies:
1 – Mango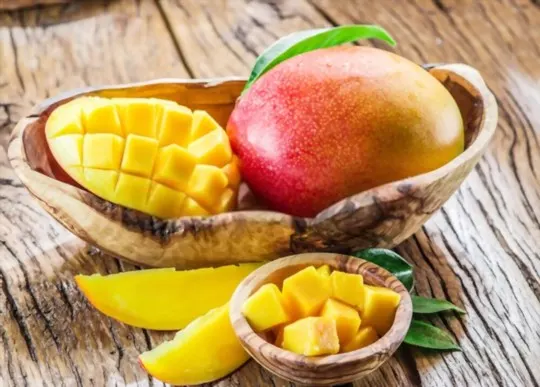 Mango is one of the best banana substitutes in smoothie recipes, especially fruity and tropical smoothies.
The mango has a sweet and creamy flavor which is ideal for blending with other fruits.
Mango gives a thicker consistency to smoothies due to its high fiber content which can make up for the lack of thickness with bananas.
Mango has numerous health benefits including antioxidant power, immune system-boosting effects, and lower levels of LDL (bad) cholesterol levels.
It also contains dietary fiber, as well as Vitamin C, Vitamin A, and various B vitamins.
2 – Avocado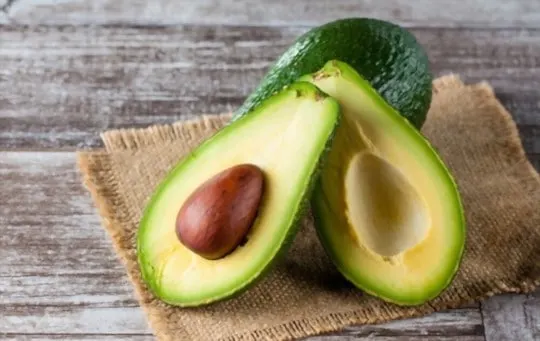 Avocado is one of the best substitutes for bananas in smoothies.
Not only is it a nutritious and delicious substitution, but avocado also creates a thick and creamy texture that gives your smoothie an extra kick of flavor.
Avocado is high in monounsaturated fat, dietary fiber, and some antioxidants that can help to reduce inflammation and ward off heart disease.
Additionally, its good fats can promote healthy digestion and weight control.
Just add half an avocado to your favorite smoothie for a creamy texture and surprisingly delicious taste.
3 – Cashews
Cashews are an excellent substitute for bananas in smoothies and may even provide some additional nutrition-related benefits as well.
Cashews are rich in healthy unsaturated fats, which can help to keep you feeling full throughout the day.
They also provide you with a good source of dietary fiber, vitamin E, and magnesium.
To use cashew as a replacement for banana in your smoothies, soak 1/2 cup of raw cashews in water for at least four hours prior to blending.
This soaking process helps to make them creamier and easier to blend into the rest of your ingredients.
Be sure to include a sweetener, such as a tablespoon of honey or maple syrup when blending with cashew milk to get that delicious banana-like taste from your smoothie.
4 – Coconut Milk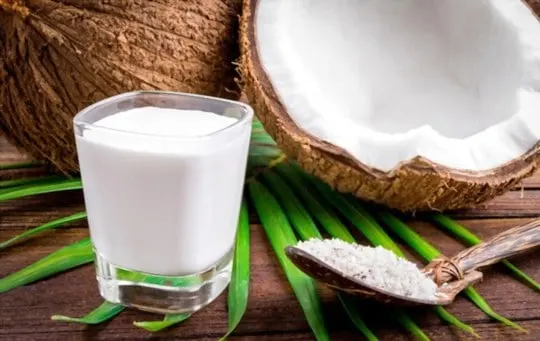 Coconut milk is a fantastic alternative for those looking for that tropical banana-smoothie taste.
It adds a bright, creamy sweetness and a hint of nuttiness, plus it helps create an incredibly smooth consistency.
Plus, you can use the milk from the can, or shred some fresh coconut and use the more solid form.
Either way, your smoothie will be completely delicious with the milk from coconuts.
Additionally, it is lower in sugar than bananas while still adding enough sweetness to make any smoothie really enjoyable.
To get the most health benefits and beneficial fats, use full-fat coconut milk instead of reduced fat options for your smoothies.
5 – Greek Yogurt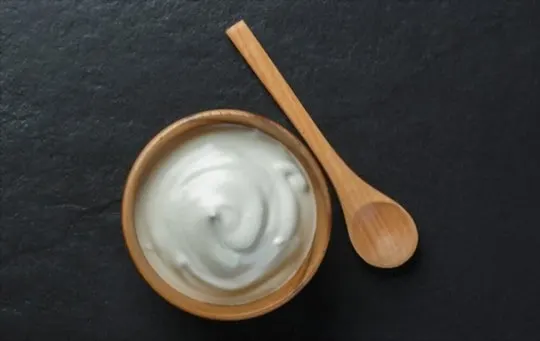 The tart taste and thick texture of Greek yogurt can add complexity to a smoothie.
Unlike the other options, it has loads of protein — up to 20 grams per serving.
If you are looking for a way to make your smoothie filling and decadent, try artificial sweetener-free Greek yogurt with full fat or low-fat content.
Additionally, it is an excellent option for lactose-intolerant individuals as it contains live cultures which help digest the milk sugars in yogurt more easily.
When using Greek yogurt as a banana substitute in your smoothie, choose one that does not contain added sugar or preservatives to ensure a healthy drink.
Conclusion
In conclusion, bananas are a very popular choice when it comes to adding a creaminess to smoothies, but there are other healthy and delicious options that you may want to try.
Some of the best alternatives include yogurt, frozen cauliflower or zucchini, nut butters or nut milks, avocado and coconut milk.
Each of these options will add creaminess to your smoothie without adding too many calories or sugars.
In addition to being healthy choices for your body, these alternatives also add new flavor dimensions to the classic banana smoothie.
If you want to boost your health in an easy and delicious way, consider incorporating some of these ingredients into your favorite smoothie recipes.
About The Author