Have you ever heard of the popular Latin-American seasoning blend known as Sazon seasoning?
It is a flavorful mix of spices and herbs used to boost flavor in any number of dishes, from soups and stews to tacos and more.
In addition to its use as a cooking aid, Sazon can also be used as an effective seasoning for dips and salad dressings.
However, for those who don't have easy access to this unique seasoning blend, there are a few good alternatives available.
We'll show you how to cook with Sazon, as well as our top five substitutes.
What's Sazon Seasoning?
Originating in Latin America, Sazon seasoning is a unique blend of spices and herbs that provides a flavorful punch to all sorts of dishes.
This seasoning combines different levels of saltiness, garlic, oregano, cumin, and annatto seed, among other ingredients.
The characteristic bright yellow-orange color of the seasonings comes from the annatto seed.
It has a rich flavor reminiscent of both garlic and fresh herbs, with an ever-so-slight hint of bitterness.
Used predominantly in Latin American cuisines, Sazon seasoning can be used in all kinds of cooking to enhance dishes like chicken, pork, or fish tacos as well as stews and soups.
Simply sprinkle some of the seasonings over your favorite meal for that special kick.
The 5 Best Substitutes for Sazon Seasoning
If you're looking for a tasty, convenient way to add layers of flavor to your dishes, then the Latin American seasoning blend known as Sazon is the perfect option.
But if it's not available in your area or you don't have any on hand, don't worry–there are plenty of substitutes that can make an excellent replacement.
Here are five of the best substitutes for Sazon seasoning:
1 – Adobo Seasoning
Adobo seasoning is a key ingredient in many popular Latin American cuisines and has a centuries-long history within the region.
Usually made from garlic, oregano, and black pepper, it can also be prepared with other spices, like smoked paprika or cayenne.
With its strong flavor profile and slightly spicy kick, adobo adds great depth to any dish – from soups to grilled fish to traditional stews.
As a versatile seasoning, it's even used as a marinade for meats or as a sauce for tacos.
Whether using fresh herbs or dried spices, adding adobo seasoning is sure to put an authentic twist on your favorite recipes.
2 – Cilantro Lime Seasoning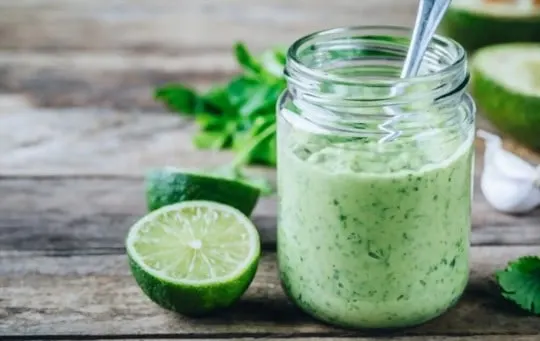 Cilantro Lime Seasoning is an attractive combination of some of the world's most flavourful ingredients.
This delicious mixture finds its origins in Mexican cuisine but has evolved to become a popular addition to dishes from almost any corner of the globe.
The flavor of this seasoning is simultaneously fresh and zesty from the cilantro, and tangy and tart from the lime – all contrasting perfectly with one another yet forming a balanced blend that tingles on your tongue.
It can be used as a stack on many different meals, such as salads and fish, but also brings life to tacos, soups, and marinades.
With Cilantro Lime Seasoning you can turn ordinary dishes into something special – so why not spice up your next dinner party?
3 – Mexican Seasoning
Mexican seasoning is a flavorful blend of delicious herbs and spices that adds the perfect zing to food.
This popular secret taco seasoning originated in Mexico, likely used for centuries before making its way around the world.
Mexican seasoning has an earthy flavor, with bold notes of cumin, ancho chili powder, garlic powder, and oregano.
Its texture adds a nice crunch to dishes, complementing the flavors without overpowering them.
This versatile staple works great as a rub on steak or chicken, but can also be handily sprinkled on fajitas, tacos, or salads for extra flavor with minimal effort.
If you haven't tried Mexican seasoning yet, it's time to spice up your life.
4 – Curry Powder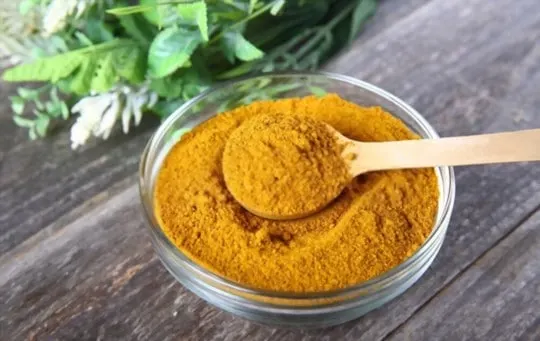 Curry powder is an aromatic and flavorful blend of spices that adds a unique piquancy to dishes.
Its distinctive yellow hue can brighten up any plate.
The combination of the spices in curry powder varies, though typically there is a strong presence of turmeric, coriander, cumin, mustard seed, fenugreek, and sometimes chili pepper for a bit of heat.
When it's used on its own to season dishes like stews or eggs, it has a textural bite as well as a distinct flavor thanks to the individual ingredients.
When added to whole dishes like curries or tikka masalas, it subtly melds all the flavors together into one unified taste.
While seen widely in Indian cuisine, even French cooks have been known to use curry powder for flavoring meat-based dishes such as ragoûts.
5 – Achiote Paste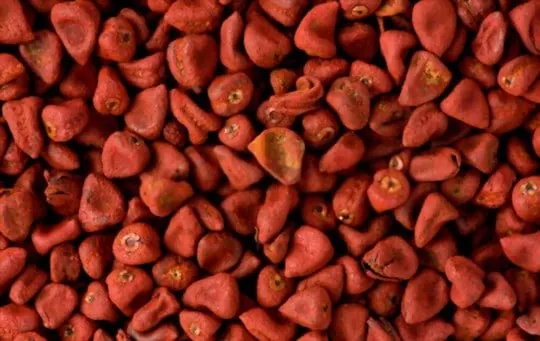 Achiote paste is a staple ingredient in Mexican cuisine.
This fiery-colored mixture has a rich, earthy flavor, with a hint of citrusy tang.
The texture is thick and slightly grainy due to the orange-red annatto seeds – the main component found in this authentic Mexican paste.
Achiote paste can be added to a wide array of dishes, either as a rub or mixed into sauces.
It adds not only flavor but also color to food, making it suitable for marinades and glazes that impart a nice golden hue when cooked.
Try adding some of this delicious paste to your next Mexican dish for an extra burst of flavor.
Conclusion
In conclusion, Sazon seasoning may be an essential ingredient to some dishes, but there are plenty of alternatives that can bring a delicious new flavor.
From the tangy kick of adobo and cilantro lime seasoning to the deep earthy taste of Mexican and curry powders, to the unique citrus notes from achiote paste – each of these five substitutes can help take your dishes to the next level.
So the next time you're looking for something unique to add a bit of zip to your meal, why not try one of these five great substitutes for Sazon seasoning?
About The Author