Apart from being popularly used in edibles, Chia Seeds is an excellent medicinal herb.
These seeds were cultivated intensively by the Aztecs, and their origins trace back to Mexico.
Chia Seeds are also popular in many South American countries like Bolivia, Nicaragua, Guatemala, Argentina, and Ecuador.
Did you know that you can add Chia Seeds in many items such as juice, smoothies, puddings, cereal, salad, water, baked goods, and more?
So, what are the best substitutes for chia seeds? They include sesame seeds, flaxseeds, oat bran, Quinoa, and psyllium husks.
What are Chia Seeds?
Chia Seeds consists of edible seeds that come from a flowering plant called "Salvia Hispanica".
The shape of these seeds is oval and possess a black and grey colour accompanied by white spots.
It measures up to 2 mm or 0.08 inches in diameter.
Chia seeds tend to be hygroscopic in nature, which causes them to absorb over 12x their weight whenever you soak them in liquid.
They tend to develop a mucilaginous type of coating, which is responsible for the seeds having a gel-like texture.
Regardless of their tiny size, these seeds are filled with nutrients such as Omega-3 fatty acids, antioxidants, iron, and calcium.
Chia Seeds are known for their nutty and mild flavour.
You best believe that these seeds will be an excellent addition to your balanced diet.
The 5 Best Substitutes For Chia Seeds
Let's get into the top chia seeds alternatives available for you today:
1 – Sesame Seeds
Do you have trouble locating chia seeds near your area? Well, you can always substitute it with sesame seeds.
You may not know this fact, but sesame seeds are much older than chia seeds when it comes to their use history.
You can use it for both baking and cooking, making them very convenient.
Sesame seeds blend really well with both sweet and salty dishes.
You can include them in granolas, smoothies, salads, and so much more.
Plus, they are much cheaper than chia seeds.
Substitute Ratio – Since they are a little stronger in taste in comparison to the chia seeds, we would suggest you add ¾ of the required chia seeds to the recipe.
2 – Flaxseeds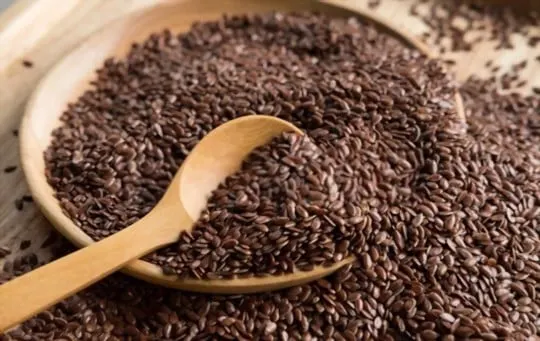 Flaxseeds or Linseeds possess a high content of Omega-3 fatty acids, fibre, protein, minerals, and vitamins.
You can directly mix them in recipes or sprinkle them in yoghurt and salads to enjoy all the nutrients.
Flaxseeds also offer that gel-like texture, but you need to use lesser water than the amount you use for soaking your chia seeds.
Ensure that you use the ground flaxseeds as the whole ones won't give you that gel-like texture.
Flaxseed does have a nuttier taste compared to chia seeds.
You will also have smooth bowel movements and easier digestion when you consume them.
Substitute Ratio – You can use the same amount of flaxseeds as the chia seeds.
But if you want to make it less nutty, then go for ¾ of the required amount.
3 – Quinoa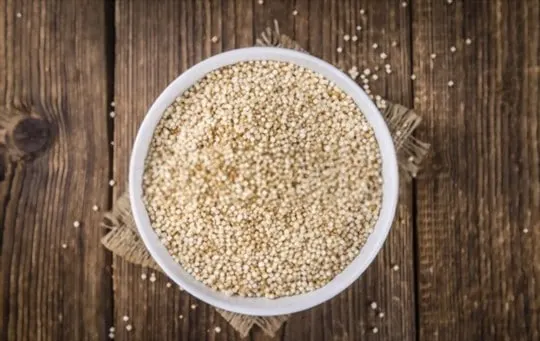 Another top substitute for chia seeds has to be Quinoa.
This ingredient is known for its protein and is widely used in veggie patties and salads.
We would personally recommend you to include Quinoa in puddings for a delicious meal.
Yes, Quinoa may not provide as many nutrients as chia seeds; however, they are still quite beneficial.
You should know that Quinoa tends to possess all the 9 required amino acids that benefit your health.
If you soak it, the texture will be quite similar to that of chia seeds.
Substitute Ratio – Here, you can use the same amount as the required chia seeds in the recipe.
However, you need to first cook it for 15-20 minutes in water.
Plus, you can always add some more if you wish to obtain more nutrients.
4 – Psyllium Husks
In the same way as chia seeds, the psyllium husks also help in increasing the fibre intake in your body.
Many folks prefer adding this ingredient to their diet so that they feel fuller between meals.
If you are someone who wishes to lose weight, then psyllium husks will be of great help to you.
You will be able to buy this ingredient in the form of a supplement or powder.
But it's still possible to find this ingredient in its whole form.
We would advise you to go for the whole husks since you are using them as a replacement for chia seeds.
Substitute Ratio – With the psyllium husks, you can go for the same amount as the chia seeds.
Just make sure to strain out all the excess liquid after soaking it overnight.
You need to do it to prevent its texture from getting affected.
5 – Oat Bran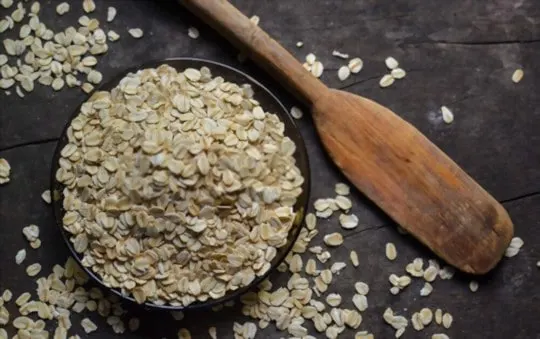 Lastly, let's not forget one of the most common substitutes for chia seeds, i.e., oat bran.
Oat bran is super affordable and goes extremely well with sweet desserts and veggie patties.
It is also smart to use this ingredient in smoothies, crackers, and energy bars.
One great thing about oat bran is that you won't have to deal with health problems like flatulence and bloating.
Substitute Ratio – Both of these items tend to absorb water, so it's possible to stick with a 1:1 ratio.
Conclusion
You can eat the chia seeds in a soaked, whole, dry, or ground form.
Did you know that the word "Chia" is taken from the popular Mayan Language, and its meaning translates into "Strength?" There are many athletes around the world who eat these seeds to level up their endurance and energy.
Chia seeds offer a plethora of nutrients required by your body.
But you can use any of the 5 substitutes present above if you are out of chia seeds.