Kabobs are a popular method of cooking various meats and vegetables.
Typically, kabobs are small cubes of meat or vegetables threaded onto a skewer and grilled.
Kabobs offer many advantages over other forms of cooking meats and veggies.
Not only are they easy to prepare, but they also allow the cook to season the food with spices without worrying about losing pieces through the grate of a grill pan.
They are also easy to turn, making them a favorite of novice grillers.
Kabobs can be made from nearly any type of meat.
Chicken, beef, lamb, and seafood are popular choices for kabobs.
A combination of meats is also common, with most recipes calling for cubes of chicken breast or thighs and chunks of beef or pork combined on a single skewer.
Vegetables such as onions, bell peppers, and tomatoes are also popular in kabobs.
Now, choosing a suitable side dish for kabobs is essential.
There are so many different types of flavors and tastes to choose from; it's easy to get caught up in making the wrong decision.
This article will give you some great ideas on what to serve with kabobs that are beyond just rice or potatoes.
Why Consider Serving Side Dishes for Kabobs?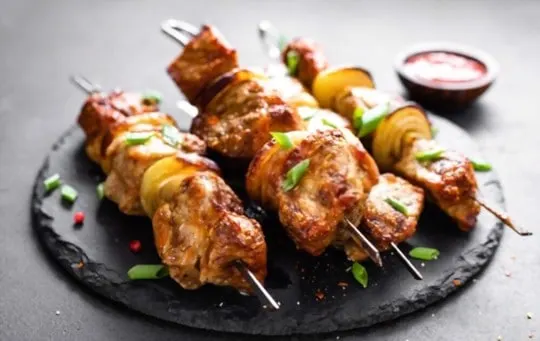 There are many reasons you might consider serving kabobs with side dishes beyond rice and potatoes.
For one thing, it adds an extra element to the meal that will make everyone feel like they are eating something special.
You can also add some exciting flavors to your side dishes by including exotic herbs or spices in these recipes, which will keep people guessing.
Side dishes also provide a great way to get rid of leftovers in the fridge that may have started to go bad or are overlooked for being packed away in the back corner.
Kabobs and side dishes also give people on low-calorie diets another opportunity to enjoy their favorite foods while still sticking to their dietary guidelines.
Most side dishes can be made with less butter and oil than your typical rice or potato dish.
Side dishes give the cook many opportunities to be creative, which is something we all love in life.
The more creative you get with your cooking and serving options, the more likely people will want to come back for seconds and thirds.
What to Serve with Kabobs? 7 BEST Side Dishes
So without further ado, here are seven fantastic side dish ideas for kabobs.
1 – Caprese Salad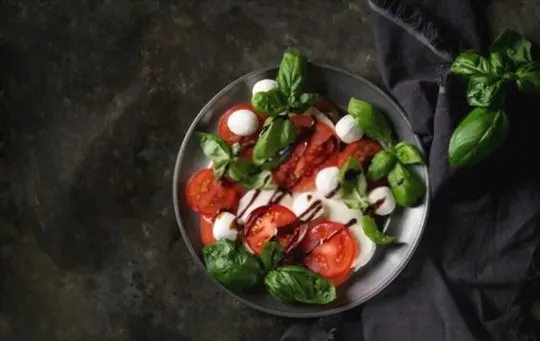 A simple and easy-to-make salad is a favorite in Italy and can be found on most restaurant menus.
The recipe calls for fresh tomatoes, mozzarella cheese, and basil which are all great kabob ingredients.
This dish is good as an appetizer or alongside the main entree.
Caprese salad is typically served with balsamic vinegar though you can go ahead and add fresh lemon juice, olive oil, and other suggested seasonings.
It's also easy to vary the recipe by adding other ingredients, such as black or Kalamata olives.
2 – Scalloped Potatoes
This is a great way to use up leftover baked potatoes and makes for a perfect side dish option after the Fourth of July, when you might have some leftovers from cookouts.
It takes less than 30 minutes to prepare and is one of those dishes that everyone seems to love.
It's also easy to make this vegetarian by removing the ham or bacon from the recipe.
You can even put a twist on this dish by adding some extra spices, such as hot sauce for a spicy kick or using garlic salt in place of regular salt.
3 – Vegetable Stir-Fry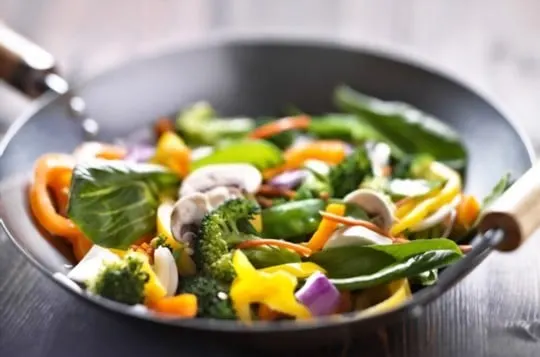 It can be tough to cook vegetables without having them come out either too crunchy or soggy, but not with this dish.
It's perfectly seasoned and cooks quickly on the grill.
This is a perfect side dish for kabobs cooked indoors as it takes less than 10 minutes to prepare.
You can also think outside the box with this dish by adding another type of meat or seafood for a one-of-a-kind meal.
Chicken, beef, and shrimp are all great options that are sure to get everyone's taste buds watering.
4 – Artichoke Salad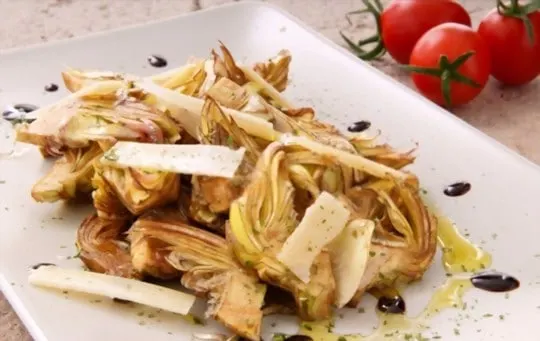 This is another very easy-to-make side dish that doesn't require any cooking.
This is another great vegetarian option for those who want to cut down on meat or follow a low-carb diet.
You can also add some cooked chicken, beef, or shrimp and turn this salad into a main course by adding chunks of the protein and serving it over lettuce.
You can even substitute tofu for the seafood to make this dish vegan.
5 – Baked Beans
This is another great recipe that can be made vegetarian by leaving out the bacon or ham hock.
You can even make this vegan by using oil instead of lard and sunflower seeds in place of the animal protein.
This dish takes around five hours to prepare though you can cut down on the cooking time by using a pressure cooker.
It takes about 30 minutes to simmer and another hour and a half or so before it's done, depending on how crunchy you like your beans.
However you decide to make them, this is one side dish that people never seem to get tired of.
6 – Garlic-Hazelnut Green Beans
This dish takes very little preparation and cooks quickly on the grill, making it the perfect companion to kabobs that cook over high heat.
All you need is some olive oil, garlic salt, and chopped hazelnuts for this dish.
You can also add some Parmesan cheese if you're in the mood for a little extra kick.
This side dish is also easy to vary by adding different veggies, such as yellow squash and zucchini or carrots and celery.
These green beans will have everyone asking for seconds.
7 – Curried Couscous Salad
This dish is perfect for those who love curry and want to add extra veggies to their meal.
While couscous is typically served as a hot side dish, it works well on the grill when the temperatures outside are high.
Also, this dish takes less than 20 minutes to prepare, which is another big plus.
While the recipe is vegetarian, you can easily adjust it by adding some chicken or shrimp.
However you decide to make this side dish, everyone will be begging for more.
It's sure to become a new favorite around your house.
Conclusion
In conclusion, kabobs are a great way to enjoy more than one type of meat, seafood, and vegetables at the same time.
However, you can make them even better by adding some side dishes that pair well with all types of kabobs.
By designing some delicious and easy-to-make side dishes, these tasty treats make any barbecue or dinner party a huge success.