If you're looking for a bit of a spicy kick in your chicken dish, Cajun chicken is the perfect option.
This flavor is popular in the southern United States and is characterized by its characteristic spices.
What goes into making a Cajun dish? A variety of different spices, including paprika, cayenne pepper, and thyme, give this chicken dish its characteristic flavor.
In addition to onion and garlic powder, these spices give the Cajun dish a unique flavor.
Cajun Chicken has a warm, spicy kick.
However, this flavor can be toned down or even enhanced based on the ratio of spices in the dish.
When cooking Cajun Chicken, it's important to remember that overcooking will dampen its unique flavors.
We recommend grilling your chicken for about five minutes per side until it reaches an internal temperature of 165 degrees Fahrenheit.
Cajun Chicken is delicious on its own, but it also pairs well with several side dishes, including white rice and green beans.
If you're looking for a delicious side dish to complement your Cajun chicken, keep on reading for eight of our favorites.
What to Serve with Cajun Chicken? 8 BEST Side Dishes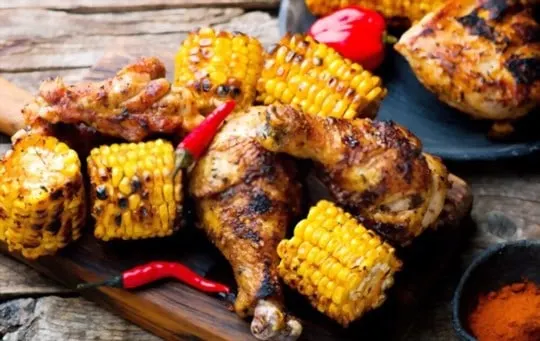 Since Cajun chicken is a very popular dish, it is common for people to try to come up with new and creative side dishes to serve alongside.
Since this meal has many flavors going on already, it is important to make sure there are good side dishes and the main course.
In addition, there are a few things to consider when serving side dishes for cajun chicken.
One thing to consider is the texture and flavor of the side dish compared to the cajun chicken.
For example, if you serve a very crunchy side dish, it may overpower the flavors of the chicken.
Another consideration is how well the side dish is cooked.
For example, green beans are a standard side for cajun chicken, but if they are not very sweet green beans or overcooked, they won't go well with the meal.
That being said, here are 8 of the best side dishes to serve with cajun chicken:
1 – Wild Rice Pilaf
Rice pilaf is a great side that goes well with Cajun chicken.
This rice dish is somewhat similar to risotto, but it uses long grain rice instead of Arborio.
Rice pilaf also has the butter and seasonings cooked in at the beginning, which helps give it more flavor than plain rice.
Wild rice has a nice nutty taste that pairs well with chicken.
It also provides a nice heartiness to the dish, making it a filling side-dish option.
The combination of wild rice and chicken is perfect for those who want a bit of everything in their meal.
2 – Twice Baked Potato Casserole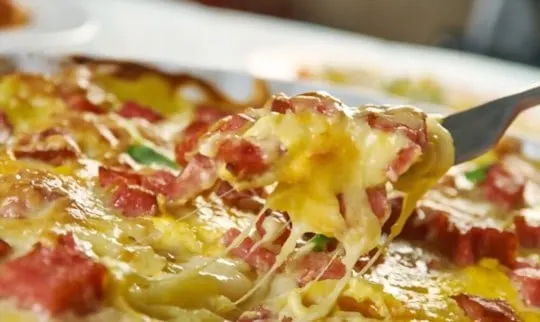 This creamy, cheesy casserole is loaded twice baked potatoes in casserole form.
Use red-skinned baking potatoes for a beautiful presentation, and make sure to give these a good bake before adding the bacon and cheese.
These potatoes go well with cajun chicken because they have a bit of spice to them from the pepper jack cheese, but not too much heat that it overpowers what's going on in your dish.
The saltiness from the bacon also goes well with the flavors of Cajun chicken.
3 – Cheesy Spicy Corn Casserole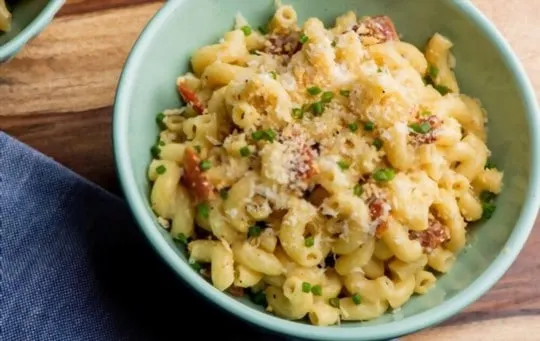 This cheesy, spicy corn casserole is a great side to serve when having guests over for dinner.
It is super easy to make and can be prepared in advance, so it's nice and hot when everyone shows up at the dinner table.
The combination of cheddar, Monterey Jack, and jalapeno pepper gives this dish a great kick of spice.
And the creamy corn balances out all of the flavors perfectly.
Be sure to have some napkins on hand because this casserole is bound to get messy.
You can also try serving it with some plain mashed potatoes to help cut the heat.
4 – Classic Cornbread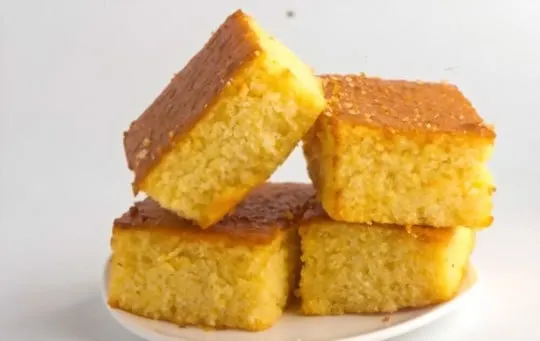 Cornbread is another classic side dish that goes well with cajun chicken.
It can be dressed up or down, but it always tastes delicious.
There are endless versions of cornbread, so you're bound to find the perfect one for your dish.
This cornbread recipe has a nice crunchy crust and is soft inside.
Crumble some on top of your cajun chicken, and you'll have a perfect bite of food.
This recipe is also great because it has such a wide variety of uses.
For breakfast, you can eat it as-is or dress it up to serve as a side dish with dinner.
5 – Tangy Potato Salad with Bacon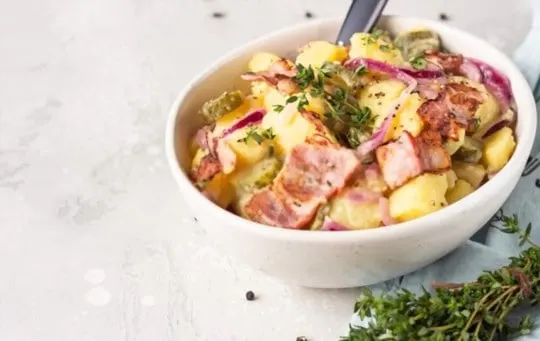 This potato salad is a great side to have at any summer BBQ or potluck.
It's simple to make and can be made in advance, so it's perfect for when you're short on time.
The potatoes are boiled until tender and mixed with a creamy dressing made with sour cream, mayo, and apple cider vinegar.
The salad is then topped with crispy bacon, green onions, and fresh parsley.
The combination of salty and tangy flavors makes this potato salad irresistible.
It's the perfect side to balance out the spicy flavors of the cajun chicken.
6 – Sautéed Garlic Spinach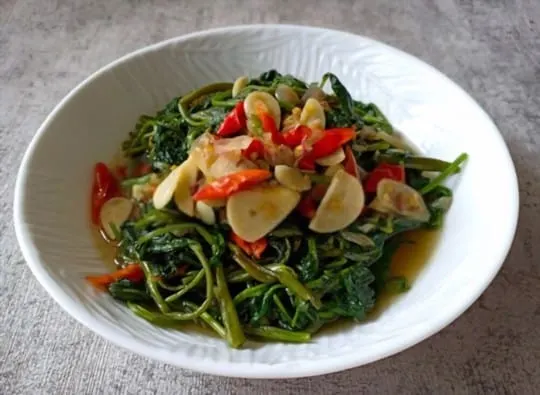 Garlic spinach is a quick and easy side dish perfect for those who want something healthy and tasty.
It's also super versatile so that it can be paired with pretty much any type of the main dish.
Sauté garlic in olive oil until it's fragrant, then add the spinach and cook until wilted.
Season with salt and pepper to taste.
This side dish makes a great addition to an Italian meal, but it also goes well with cajun chicken.
This spinach recipe has a nice garlicky flavor that's so good.
It's an easy way to get in some greens while still eating your comfort food on the side too.
And if you're not a fan of spinach, you can try using some other leafy green vegetables like kale orchard.
7 – Southern Style Creamy Coleslaw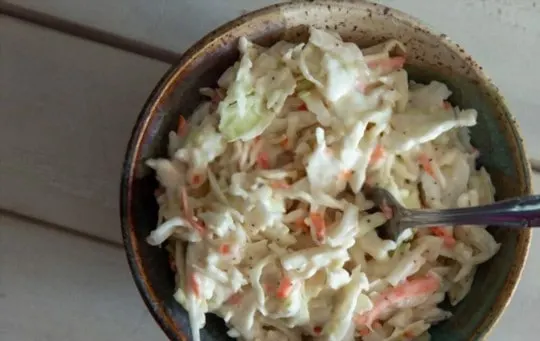 This creamy coleslaw is a traditional southern side dish with cajun chicken.
It's super flavorful and can be made in advance, making it the perfect option for cookouts or BBQs.
The secret to this recipe is definitely in the dressing.
It includes vinegar and mayonnaise, giving it a nice tangy flavor.
You can also add in other spices like garlic powder and onion powder for an extra kick of flavor.
This creamy coleslaw is perfect for summertime.
It's not only tasty, but the colorful veggies make it look great too.
It's another dish that goes well with pretty much any other type of food so that you can serve it up alongside pretty much anything.
8 – Spaghetti Squash with Garlic and Parmesan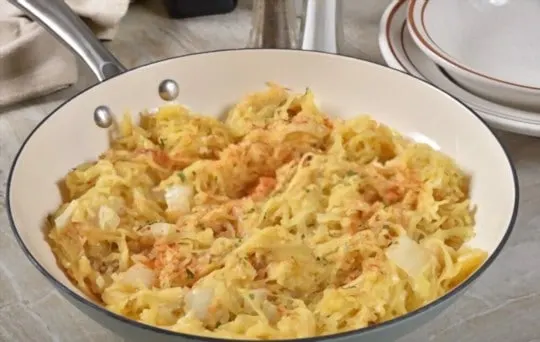 Spaghetti squash is a healthy alternative to traditional pasta, making it the perfect side dish for any meal.
It's low in carbs and full of vitamins and minerals, making it an excellent way to stay healthy while eating your favorite foods.
This dish takes spaghetti squash and dresses it up with garlic butter and Parmesan cheese.
It's super tasty but also simple to make.
Spaghetti squash has become a household staple because it's so versatile.
You can enjoy it as-is or even use it to replace traditional pasta in your favorite meals.
Conclusion
Cajun chicken is a spicy dish that needs a flavorful side to balance it out.
All of the side dishes on this list are perfect for doing just that.
They range from simple and classic to healthy and unique.
No matter what you're in the mood for, there's sure to be a perfect side dish for you.
So the next time you're planning on making cajun chicken, don't forget to consider some of these delicious side dishes.
They'll make your meal that much better. Thanks for reading.