Have you ever wanted to add a smoky flavor to your dishes without setting up the grill?
If so, learning about Liquid Smoke and its substitutes can be incredibly helpful.
It is important to understand how it works in recipes, as well as what ingredients can be used in place of Liquid Smoke.
This way, you can add rich smoky effects to meat, vegetables, and sauces easily with out-of-the-box ingredients.
It is possible to craft smoky delicacies with surprisingly simple know-how.
Therefore, keep reading to learn everything you need to know about cooking with Liquid Smoke and the best alternatives like smoked paprika or chipotle powder.
What's Liquid Smoke?
Introducing a burst of flavor to meals everywhere, liquid smoke is quickly becoming a staple in many kitchens.
A great way to enhance the flavor of smoked meats, poultry, and vegetables without having to use smoking wood, liquid smoke helps give food an authentic barbecue-style smoky scent and taste.
Liquid smoke is made by burning hickory cordwood until it forms a vapor and condensing it using water vapors to create a liquid that can later be used in recipes.
The resulting product has an intense smoky flavor but doesn't have the heaviness or overpowering effect that traditionally smoked foods can sometimes have.
With a concentrated taste that must be used very sparingly, it's best used as either a marinade component or at the very end of cooking when being used as a finishing ingredient.
Being so versatile and flavorful, liquid smoke is sure to take your meals to the next level.
The 5 BEST Substitutes for Liquid Smoke
If you're looking for a way to add smoky flavor to your dishes without having to use liquid smoke, you're in luck.
We investigated the best substitutes for liquid smoke, and here's what we found:
1 – Smoked Paprika
Smoked paprika is an unusual yet delicious spice that packs a punch.
It is traditionally made from smoking and drying mild pimiento peppers, although other varieties are sometimes used as well.
It has an intensely smoky taste with a hint of sweetness and can be found in many different cuisines around the world.
When it comes to texture, smoked paprika has a wonderfully powdery consistency and varies in color, ranging from bright red to dark brown, depending on the type being used.
As an alternative to liquid smoke, smoked paprika adds just enough of a smoky flavor without becoming overly overpowering.
Its perfumey aroma also compliments savory dishes quite nicely – perfect for adding extra oomph to your favorite recipes.
2 – Chipotle Powder
Chipotle powder might sound intimidating, but you'll be surprised to find out how easy it is to use in your cooking routine.
This ground-dried chipotle pepper seasoning adds a robustly smoky flavor and has just the right amount of spice, making it perfect for marinades, dressings, and sauces.
The flavor of chipotle powder is more intense since it uses chilies that have been smoked and dried in advance, so you don't get a one-dimensional note as you would when using chili peppers.
Its coarse texture brings an interesting look and feels to meals.
If you're looking for another smoky alternative to liquid smoke, try chipotle powder instead – its intensity definitely won't leave your taste buds disappointed.
3 – Smoked Sea Salt
This mineral-based condiment, a favorite among chefs and food personalities, adds umami-rich complexity to meals.
It's made by smoking the highest quality natural sea salt with fragrant hardwoods such as hickory or mesquite.
When you add a sprinkle of smoked sea salt to a dish, it deepens and amplifies the other flavors without overwhelming them, imparting an irresistible smoky flavor like nothing else.
In terms of texture, smoked sea salt has a crunchy, but light feels on the tongue that's distinct from regular salts.
It might be surprising for some cooks, but this unique seasoning can be substituted for liquid smoke to amp up essential umami flavors in a variety of recipes.
Try using smoked sea salt to make your home cooking even more delicious.
4 – Smoked Tea
Smoked tea is an intriguing and captivating ingredient gaining popularity in today's food world.
It has a unique, smoky taste and scent, giving any cooking dish an extra layer of unparalleled flavor.
This type of tea is dry-smoked over hardwood for an extended period of time until the leaves absorb the distinct earthy flavor that is so characteristic of smoked teas.
It can be used as a substitution for liquid smoke and added to stews and soups for a robustly flavorful element or sprinkled on rice as a savory component.
Smoked tea adds creaminess to dishes, often becoming one with the food it accompanies rather than standing out on its own.
As a result, you get amazing depth without overpowering the other ingredients in the meal.
5 – Canned Chipotle Peppers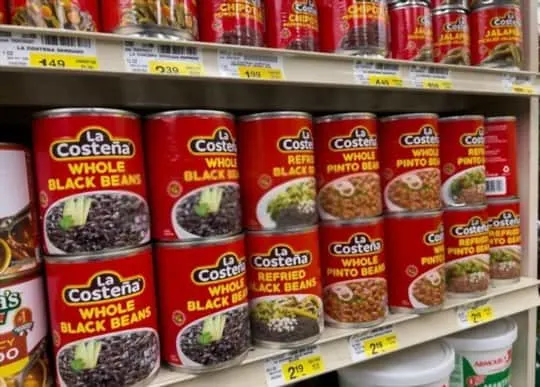 Canned chipotle peppers are a tasty, smoky ingredient that can take your kitchen creations to the next level.
These jalapeño peppers have been smoked and then canned in a spicy, flavorful adobo sauce for an extra kick of heat.
The texture is almost like a cross between a pickle and a pepper, and their intense heat adds a burst of flavor without being overpoweringly spicy.
Their bold smokiness has been compared to liquid smoke as an alternative flavoring agent, but with a more genuine flavor.
To substitute canned chipotle peppers in place of liquid smoke, first, use a food processor or blender to create a paste out of the peppers and adobo sauce, and then use it as desired.
Conclusion
In conclusion, there are plenty of alternatives to liquid smoke that can be used to add a smoky flavor and aroma to food.
From chipotle powder, smoked sea salt, and smoked tea to canned chipotle peppers, these options offer a range of flavors and textures that can enhance your culinary experience in unexpected ways.
Whether you want something sweet or spicy, mild or intense, there's an option sure to satisfy your cravings.
About The Author