Have you ever heard of Fiori Di Sicilia? It's an Italian flavor extract used to add a sweet and fragrant Vanilla, Citrus and Almond aroma and taste to desserts.
If you haven't come across it before, or are unable to find it in your local stores, don't be dismayed.
There are loads of natural and alternative ingredients that can help you get the same delicious f he Fiore Di Sicilia experience with little effort.
Read on to learn how to substitute Fiori Di Sicilia in your desserts and five amazing alternate ingredients you can use for the same delicious result.
What's Fiori Di Sicilia?
Fiori Di Sicilia is a sweet aromatized flavor used to give desserts an extra zing.
Derived from a mixture of orange and lemon blossom, it's slightly tart and delicate, making it popular among bakers.
Whether you're adding a hint of citrusy aroma or bring out flavors in a much more noticeable manner, this flavoring can turn even the most basic recipes into something captivating.
It also pairs with more diverse ingredients as well: figs, mandarins, nuts and even dark chocolate take on an interesting twist when combined with Fiori Di Sicilia flavoring.
Its uses are so unique and far-reaching that many professional bakers rely on it time after time for the perfect delectable indulgence.
There's no better way to make cakes, cupcakes, cookies or any other confection come alive than by using Fiori Di Sicilia flavoring.
Paired correctly, you can create delicacies that leave visitors dazzled – just keep in mind to use only small amounts as a little goes a long way.
The 5 Best Substitutes for Fiori Di Sicilia
Unfortunately, sourcing Fiori di Sicilia can be difficult due to its high cost and limited availability in many countries.
Here's a detailed comparison of the 5 best substitutes for Fiori di Sicilia, along with their key characteristics and proper ratios:
| Substitute | Key Characteristics | Proper Ratio |
| --- | --- | --- |
| Orange Extract | Intense orange flavor with citrusy notes | Use half the amount of Fiori di Sicilia |
| Vanilla Extract | Sweet and creamy flavor with floral undertones | Use half the amount of Fiori di Sicilia |
| Millefiori Extract | Complex floral flavor with a blend of different flowers, similar to Fiori di Sicilia | Use the same amount as Fiori di Sicilia |
| Lemon Extract | Tangy and bright lemon flavor | Use half the amount of Fiori di Sicilia |
| Orange Blossom Water | Delicate floral flavor with hints of orange, similar to the floral aspect of Fiori di Sicilia | Use the same amount as Fiori di Sicilia |
Now let's delve into each substitute in more detail:
1 – Orange Extract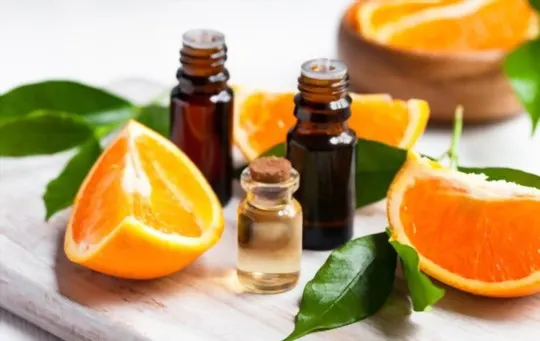 Orange extract may not be a familiar ingredient in many cupboards, but that doesn't mean it should be overlooked.
Highly concentrated and deliciously sweet, orange extract delivers powerful citrus flavour to your baking.
It is made by steeping orange peels in alcohol until the desired intensity of citrus flavour has been reached – making it both vegan and gluten-free.
When used in desserts such as cakes or cookies, orange extract can bring a delightful fruity aroma and zesty sweetness.
If you don't have orange extract on hand, you can substitute Fiori Di Sicilia – an essence oil made from oranges, lemons and vanilla.
However, beware that this substitution will deliver an even stronger flavor so use half the amount suggested on your recipe for best results.
2 – Vanilla Extract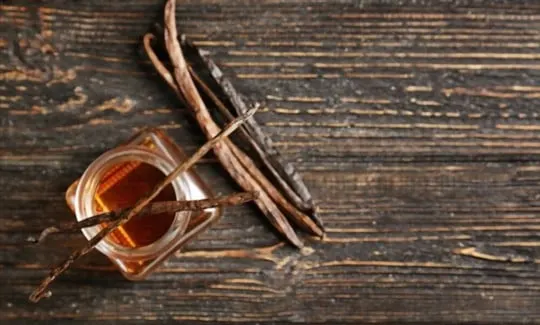 Vanilla extract is one of the classic substitutes for the aromatic notes of Fiori di Sicilia.
Vanilla extract has a sweet, intense flavor.
Use it sparingly — most recipes only call for one or two teaspoons at a time.
Vanilla extract can be combined with other flavors, such as almond extract or citrus zest, to get closer to the flavor profile of Fiori di Sicilia and can help enhance other flavors in the recipe.
3 – Millefiori Extract
Millefiori extract is made from a combination of orange and lemon zest, vanilla, and other citrus flavors.
It has a light, sweet flavor that's reminiscent of Fiori di Sicilia but still unique in its own right.
Due to its subtle flavor, Millefiori is great for baking applications where you don't want the flavor to be overpowering – think Italian cream cakes, Italian cookies and pastries.
While it can also be used to make cocktails and other beverages, it's not quite as versatile as Fiori di Sicilia for these types of recipes.
4 – Lemon Extract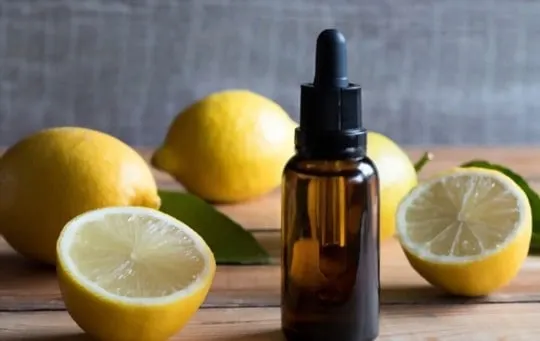 If you don't want to use orange extract and you're still looking for a citrus flavor, try using lemon extract instead.
Though it won't provide the same notes of orange and almond, it will help bring sweetness to the recipe.
Just like with orange extract, add one teaspoon per cup of sugar or butter used in your recipe.
You can also substitute lemon zest if you prefer a more intense lemon flavor.
Be sure to grate or finely chop the zest before adding it to the recipe.
5 – Orange Blossom Water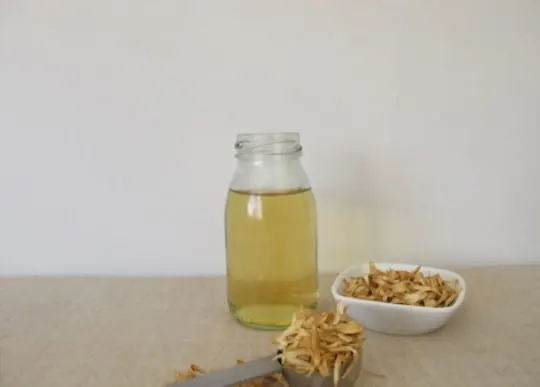 The fifth best substitute for Fiori di Sicilia is orange blossom water, sometimes called Orange Flower Water.
This fragrant liquid is made from the blossoms of bitter oranges and has a sweet, tart flavor.
It can be used to flavor cakes and other desserts, stewed fruits, and sugar cookies.
Because of its sweetness, orange blossom water can help to balance out any bitterness in a recipe that needs substituting with Fiori di Sicilia.
While it isn't identical in flavor to Fiori di Sicilia, it can work well in many recipes as a substitute.
Be sure to use it sparingly so that you don't overpower the flavors in your dish.
Conclusion
With a wide variety of citrus-flavored extracts on the market, it's easy to find a substitute for Fiori di Sicilia.
Whether you are trying to recreate the famous Italian dessert cookies called Sfogliatelle or make your own cake, cupcake, and ice cream recipes unique and flavorful, these substitutes can get you closer to your desired outcome.
In conclusion, while there is no one-size fits all solution when it comes to replacing Fiori di Sicilia in a recipe, any of the five suggested products can work as an adequate substitute for a similar flavor and mouthfeel in desserts like pastries and cakes.
With some experimentation and careful shopping, it may even be possible to create flavors that surpass what would have been achieved with the original ingredient.
About The Author