Have you ever wanted to make some culinary magic with Cool Whip?
From frosting cupcakes to baking no-bake pies, Cool Whip is a truly versatile ingredient.
Not only can it be used as an ingredient but also as an ice cream topping and other mouthwatering desserts.
If it's not available, what are the best substitutes for this coveted whipped cream?
Read on to find out how to use Cool Whip in cooking, along with the five best alternatives for those looking for something different.
What is Cool Whip?
Cool Whip is a brand of non-dairy topping that legions of food lovers have grown up enjoying.
It has a unique airy, creamy texture and a light sweet taste, making it the perfect accompaniment to any number of decadent desserts.
Cool Whip's luscious airiness also makes it excellent for use in light, fluffy cheesecake or buttermilk pie recipes – its smooth texture delicately lightens up these densely-textured treats.
Its slight sweetness adds just the right amount of flavor without overpowering your favorite recipes.
If you're looking for an easy way to add a touch of sweetness and texture to any dessert, then Cool Whip is definitely the way to go.
The 5 BEST Substitutes for Cool Whip
If you're looking for an alternative to Cool Whip, you've come to the right place.
Here are five of the best substitutes for Cool Whip, each with its own unique set of benefits and drawbacks.
1 – Whipped Cream
Whipped cream is a beloved topping for hot chocolate, dessert pies, cakes, and ice cream sundaes.
It has an unmistakable taste and texture that can delight a palate.
The taste of real whipped cream is different from Cool Whip or other brands of imitation whipped cream.
Real whipped cream has a rich sweetness that comes from the fresh dairy ingredients mixed together in a bowl with sugar.
The texture of real whipped cream is lighter than its substitute Cool Whip because it's created with raw ingredients instead of manufactured ones.
It's easy to replace the Cool Whip in certain recipes with real whipped cream; simply use an equal amount of it as you would the Cool Whip and whip it until it forms stiff peaks.
Delicious.
2 – Plain Greek Yogurt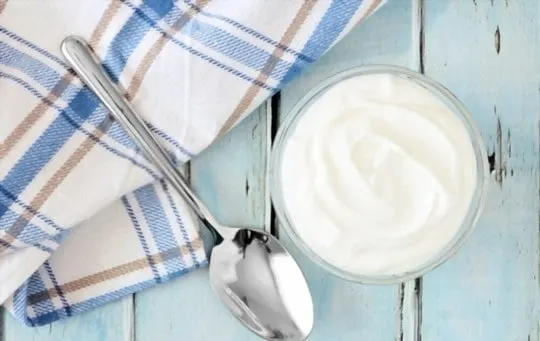 Plain Greek yogurt is a delicious, nutritious addition to any diet.
This tangy, strained yogurt has lower sugar levels than regular yogurt and contains more protein and healthy fats.
The tart taste of plain Greek yogurt adds bold flavor to both sweet and savory dishes; its texture is creamy but not as thick as regular yogurt.
Plain Greek Yogurt can be substituted for Cool Whip in many recipes; it works great in sweet dips, fruit salads, and edible bowls.
Adding fresh fruit and spices like nutmeg or cinnamon boosts the flavor of the dish while adding nutritional value.
3 – Coconut Whipped Cream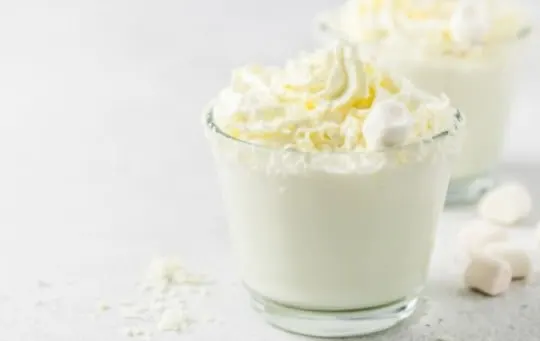 Coconut Whipped Cream is an excellent alternative to regular Cool Whip when creating dishes.
It has a light, sweet flavor that really makes recipes sing.
The texture is much lighter than traditional whipped cream, making it the perfect accompaniment for pies, smoothies, and even pancakes.
When cooking or baking, you can substitute Coconut Whipped Cream for Cool Whip, giving your desserts a tropical twist.
Making your own Coconut Whipped Cream at home is as easy as chilling a can of full-fat coconut milk overnight in the refrigerator and whisking it into fluffy submission.
Try it today – you'll taste what all the fuss is about.
4 – Marshmallow Fluff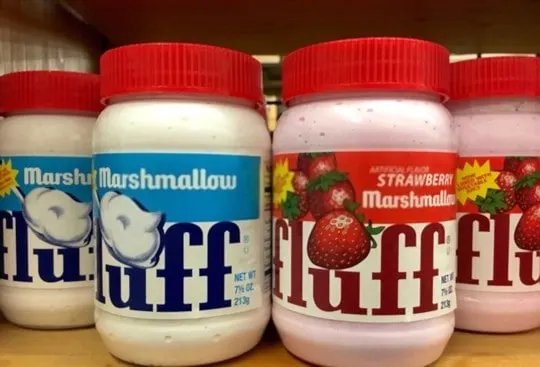 Marshmallow Fluff is a creamy and fluffy treat that can be found in pantries all around the world.
It has a unique marshmallowy taste that easily lends itself to any type of dessert, making it a popular ingredient for many recipes.
In terms of texture, it is thick and light yet extremely spreadable.
This ingredient can also be used as a substitute for Cool Whip when making specialty dishes like pies and cake-like treats.
To do so, simply combine two parts Fluff with one part shortening or butter – this will create an even better option than store-bought Cool Whip.
5 – Truwhip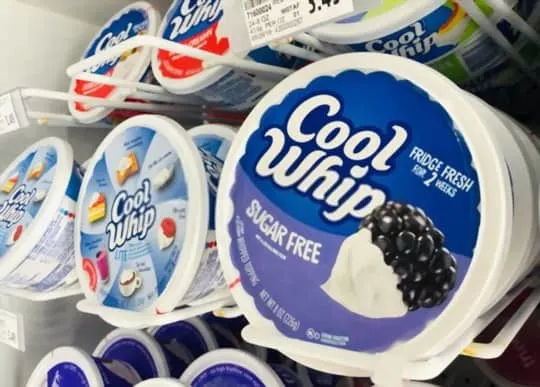 Truwhip is the most exciting substitute for Cool Whip on the market.
This product features a luscious, natural flavor that won't disappoint.
Truwhip is made with a unique blend of plant-based ingredients like coconut and palm oils that create an amazing texture and taste.
For all of my vegan friends, this is a great way to top your favorite desserts, knowing it's all-natural.
Bakers can also use this product in recipes as a substitute for Cool Whip, as it has superior texture and flavor stability over time.
All in all, Truwhip makes for an excellent addition to any pantry.
Conclusion
In conclusion, there are many options available to replace Cool Whip in recipes.
Whether you prefer the taste of real whipped cream, tangy Greek yogurt, light and fluffy marshmallow fluff, or an all-natural Truwhip, there is something for everyone.
With these five alternatives, you can create delicious desserts without sacrificing any of the flavor or texture.
Try one today, and you'll be sure to taste the difference.