Chicken tikka masala is a dish of grilled chunks of chicken in an onion and tomato gravy originating from the Indian subcontinent.
It is one of the most popular dishes in Indian cuisine and among international variations of it.
The dish is typically prepared with chicken marinated in spices, herbs, and yogurt, often coupled with tomatoes, butter, cream, or coconut milk.
Although its roots are in the Punjab, chicken tikka masala is now eaten all over the Indian subcontinent and beyond.
In the United Kingdom, chicken tikka masala is one of the most popular dishes ordered in Indian restaurants and takeaways.
Many side dishes to eat with, such as onion bhaji, naan bread, and pilau rice.
In this article, we will tell you which side dishes can serve with chicken tikka masala.
Why Consider Serving Side Dishes with Chicken Tikka Masala?
The dish can be served with pilau rice, but whether you're serving it with tandoori naan or plain basmati rice, a side dish can take your taste buds on a flavor as well as a visual journey.
When Indian cuisine is done right, the dishes are cleanly divided into individual courses- each showcasing its vibrant flavors and textures.
Whereas some Indian dishes are strong in spices, other dishes are milder and defined by the flavors of fresh herbs- such as cilantro (fresh coriander), mint, or basil.
An accompaniment dish can be a complementary flavor to the main course or an enhancement; both will help you make a more balanced meal.
You can go for the traditional choices such as naan bread and pilau rice, which are widely popular in Indian households.
Hence, it is good to include these two dishes either on the table as they are served or already prepped in separate serving plates.
That way, you spare your guests from the inconvenience of waiting for them to finish cooking while you get yourself busy with plating up your main course.
Another thing to consider when deciding on the side dish is how long it will take to make.
The beauty of Indian cuisine lies in its simplicity and deliciousness- with recipes that are easy enough for you to recreate at home.
So, why not opt for more straightforward options like salad or a yogurt dip that can be whipped up in no time? It makes sense to make a side dish that you can pull together quickly, even when time is of the essence.
The key is to find a certain balance between contrasting flavors and textures- which means it's best to go for dishes with opposing ingredients, such as sweet and sour or spicy versus cooling flavors.
You might want to serve something crunchy with your tikka masalas, such as quick cucumber raita made with yogurt, grated cucumbers, and seasonings.
This will make for a light but nice balance to the richness of your main course.
What to Serve with Chicken Tikka Masala? 10 BEST Side Dishes
As mentioned, chicken tikka masala has many variations across India.
Its taste depends on the spices used and its level of spicy or sweet flavor.
Below is a list of dishes that can go well with chicken tikka masala:
1 – Cucumber Raita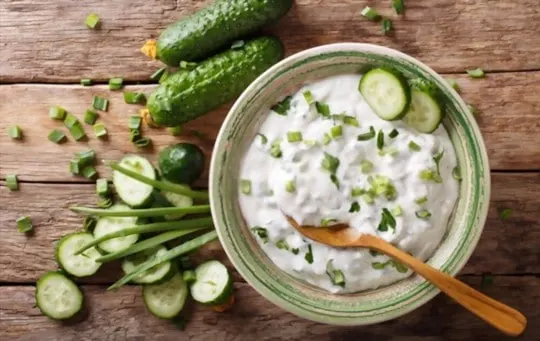 Cucumber raita, or salan as more commonly known in the north of India, is a simple dish made by mixing grated cucumbers with yogurt and spices.
It is an excellent accompaniment dish that can be quickly whipped up to serve with chicken tikka masala.
The flavor of fresh cucumbers is enhanced when mixed with yogurt, cumin, and green chilies (or any other type of chili).
Also, note that the cooling effect of yogurt is a suitable offset to the spiciness of chicken tikka masala.
The texture of the raita can be altered to your preference by adding more or less yogurt.
A thicker mixture is usually preferred for its rich and creamy texture, while a thinner version is best suited as a salad dish and chicken tikka masala.
Raita also makes for an excellent dip, garnished with fresh cream and chopped coriander or mint leaves.
2 – Pilau Rice
If you want something plain yet filling to accompany chicken tikka masala, go for basmati rice cooked in flavored water with spices and oil.
This dish is commonly known as pilau rice, and it is trendy across most of the regions in India.
Pilau tends to be an all-in-one dish because it has its flavor, which balances out the spiciness and richness of chicken tikka masala.
While there are many different recipes for cooking pilau rice, here is one that you can use as a guide: heat oil in the pan and add spices such as cardamom, cumin seed, and cinnamon.
Cook for a few minutes until the spices release their aroma into the oil.
Then, add rice along with water with salt and sugar.
Let it cook over medium heat.
Once all the water has evaporated, cover the pan and let it simmer on low heat for about 10 mins or so.
You can then remove the pan from the heat and let it rest for a few minutes before serving your pilau rice with chicken tikka masala.
If you want to add a little color to your pilau, then garnish it with fresh coriander leaves or finely chopped vegetables like red/orange bell pepper or cucumber.
3 – Mixed Green Salad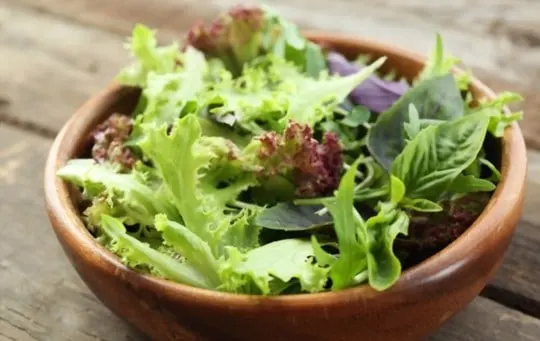 Salad is an easy choice to go for as a side dish, mainly when you are in a hurry and have no time to spare.
Yet, it makes for a simple but excellent accompaniment to go with chicken tikka masala.
The key is to use a contrasting combination of flavors and textures for salad as your side dish.
Hence, it's best to opt for something crunchy that can offer a nice contrast to the softness of the tikka masala sauce.
One possible choice could be mixed green salad, usually made by mixing lettuce leaves with tomato, cucumber, and red onion.
Depending on your taste preference, you could add some dressing to this dish, such as Italian or French dressing.
Or, you might want to chop up mint or coriander leaves and sprinkle them over the salad to give it an extra punch of flavor.
4 – Onion Salad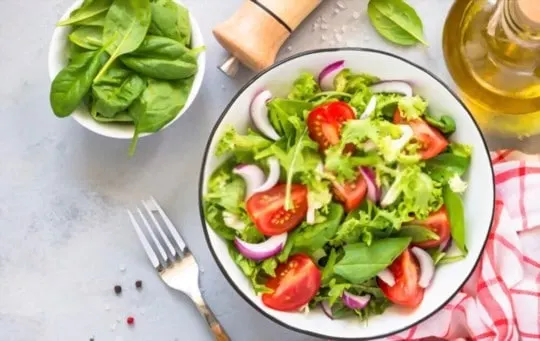 Another excellent choice for a side dish to go with your chicken tikka masala is onion salad.
It's very simple to make and goes best with rice or bread on the side.
This dish typically consists of thinly sliced onions seasoned and dressed in oil and vinegar (or lemon juice).
Onions are a key ingredient due to their intense flavor that perfectly accompanies the rich taste of chicken tikka masala.
Of course, you could make your particular version of onion salad by adding in some other ingredients such as tomatoes, cucumbers, bell peppers, or even carrots.
These vegetables add color and crunch to your dish, which is always a bonus.
5 – Mixed Vegetable Pakora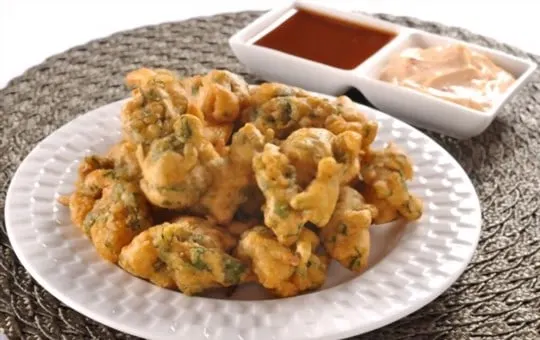 Vegetables are also an easy go-to side dish that can be used to accompany chicken tikka masala.
However, you need to pick the suitable vegetable for your pakora, essentially deep-fried vegetables in a spiced batter.
The best choice is either onion or spinach, which work with the rich flavor of chicken tikka masala.
For example, you could try making mixed vegetable pakora by mixing thinly sliced onions (scallions), potatoes, and spinach leaves.
Then, coat this mixture in a spiced batter based on chickpea flour and water before frying it until crispy and golden brown.
In addition, you can use any vegetables that you like, such as cauliflower, bell peppers, or even sweet potatoes.
6 – Tandoori Roti
Tandoori roti is yet another popular dish that can be served with chicken tikka masala.
However, you need to be careful because it's not the same as your traditional flour-based flatbread or tortilla.
Tandoori roti is usually made using whole wheat flour and plain flour with several key ingredients such as yogurt, baking powder, salt, and ghee (clarified butter).
The dough is then kneaded until flexible before being cooked in the tandoor oven.
Hence, it has a nice charred flavor that contrasts nicely with the mild spiciness of chicken tikka masala.
And, as a bonus, tandoori roti is low in fat and rich in fiber compared to other breeds such as tortillas.
This makes it a healthier choice that can help you achieve your dietary goals.
7 – Corn on the Cob
Another side dish that goes well with chicken tikka masala is corn on the cob.
It's also often served with Indian bread such as naan or roti, which you can use to wrap up the corn and eat it using your hands.
The key to preparing corn on the cob is boiling it until it becomes tender before roasting in a pan flavored with butter, salt, and pepper.
This brings out the earthy flavors of the corn, which complements well with chicken tikka masala.
8 – Plain Rice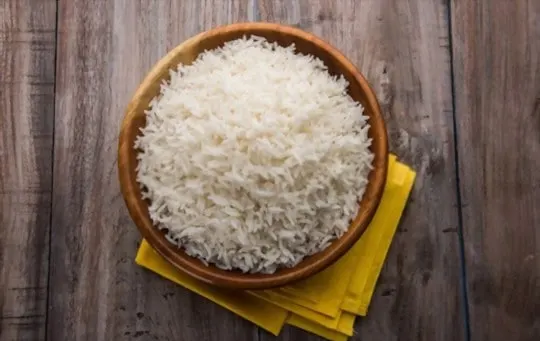 Last but not least, we have another simple side dish that goes well with Indian food: plain rice.
In this case, you could opt for either jasmine or basmati rice as they are both fragrant and go well with Indian spices.
One way to serve your rice is by cooking it in a mixture of boiling water and lemon juice, as the citrus flavor helps to bring out the subtle taste of the rice.
In addition, you could also add some vegetables such as peas, carrots, or beans during cooking for extra color and flavor, which makes it a more nutritious dish overall.
9 – Seasonal Vegetables
Seasonal vegetables are yet another great side dish that you can prepare for chicken tikka masala.
Although the taste of seasonal vegetables varies depending on the season, they all tend to be very healthy options that are light and low in calories.
The nice thing about cooking these vegetables with chicken tikka masala is that they are not likely to overpower the subtle flavors of your main dish.
For example, you could prepare a simple yet tasty side dish by lightly sauteing some seasonal vegetables such as carrots, peas, or green beans in butter before adding them to your chicken tikka masala sauce.
This gives them a nice buttery flavor that complements the rich tomato-based sauce well while also bringing out their natural sweetness.
10 – Baked Potatoes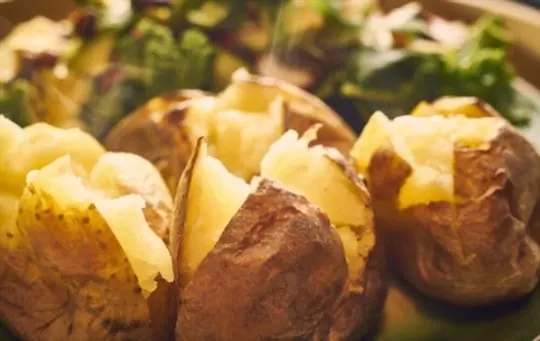 Last but not least, we have a simple yet tasty side dish that you can prepare in the form of baked potatoes.
To make this side dish, all you need to do is wash and dry your potatoes before wrapping each one in aluminum foil and placing them on a baking sheet.
Bake at 450 degrees Fahrenheit until tender, which should take about an hour or so.
When the potatoes are cooked, unwrap each one and cut it in half lengthwise.
Then, scoop out some of the middles to create a well that you can fill with butter, sour cream, and chives before mashing everything together and seasoning with salt and pepper for extra flavor.
This side dish is an excellent option as it's tasty and relatively low in calories, which makes it a healthier choice.
Conclusion
Though these side dishes are all reasonably healthy options to accompany chicken tikka masala, you should, of course, choose your sides wisely as well and minimize your intake of fried food, processed foods, and sugary treats.
That's because all of these side dishes can turn into a complete meal in their own right if you overeat them.
This is why you should try to eat moderate amounts of healthy alternatives such as whole grains, seasonal vegetables, and natural fruit whenever you can.
Finally, one last tip to help you get the most out of your chicken tikka masala is to use fresh herbs and spices whenever possible.
This makes a massive difference in taste and nutritional benefits, as dried herbs tend not to have anywhere near as much flavor or nutrients as fresh ones.