It's time for some fish! Have you ever tried pompano before? What does pompano fish taste like?
Did you like it? Pompano is actually a delightful fish, which is a sure hit for gourmet chefs and diners. It has a unique flavor that's certainly going to excite your taste buds.
The pompano fish has lots of nutritional benefits and astounding features that makes it one of the finest selections, which are highly desirable for food lovers and chefs.
In this article, you will get to know what makes pompano fish unique and we'll define how it really tastes like, for first-timers to have an idea of what to expect from the pompano fish.
What Is Pompano Fish?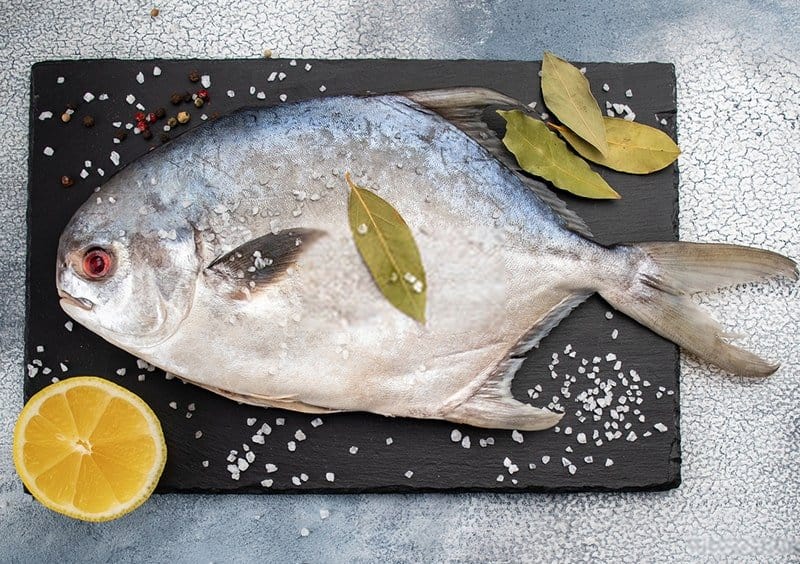 The pompano fish is commonly referred to as the most eatable fish worldwide for so many reasons, including the comfort in which it may be caught.
Further, it also has a high productivity level, it may be caught at any time of the year.
The pompano fish is one of the species, which belongs to the Trachinotus genera, just like some other species, including Cayenne, Irish, African, and Florida.
The term pompano is used to generally classify various species in the Carangidae family, as they put up a big fight.
One noticeable feature of all the pompano species is their toughness and agility when they're in the water.
They actually possess a struggle and strength when caught. This is what makes them look appealing and tough to people, most especially to anglers or fishers.
What Does Pompano Fish Taste Like? Does Pompano Fish Taste Good?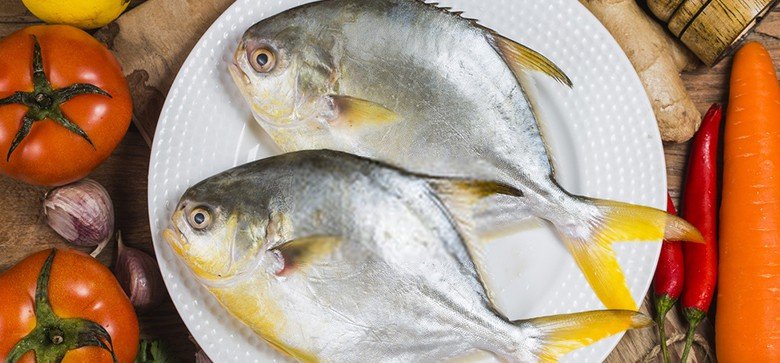 From people who've tried tasting pompano fish in various cooking ways (recipes), it's a common verdict that the fish possesses a mild, but consistent sea salt taste.
Furthermore, its versatility is what allows it to be paired with Asian and Sicilian cuisines like Miso soup and Kimchi.
Pompano fish, also known as Florida or Golden Pompano (source) has a thick, firm white flesh that has a pearl whitish translucency.
The fish's meat is so easy to chew and is ideal for people who are health conscious. It is also heart-healthy as it is rich in omega 3 fatty acids (source).
The pompano fish has a clean taste. It doesn't taste that much salty, most especially when you cook it in an instant. It also has a firm texture, which will make you love every bite of it even more.
Aside from having omega 3 fatty acids, it also has micronutrients, including vitamins and minerals.
Even though the amount is quite small, these micronutrients are necessary for health and help prevent diseases.
How To Cook Pompano Fish?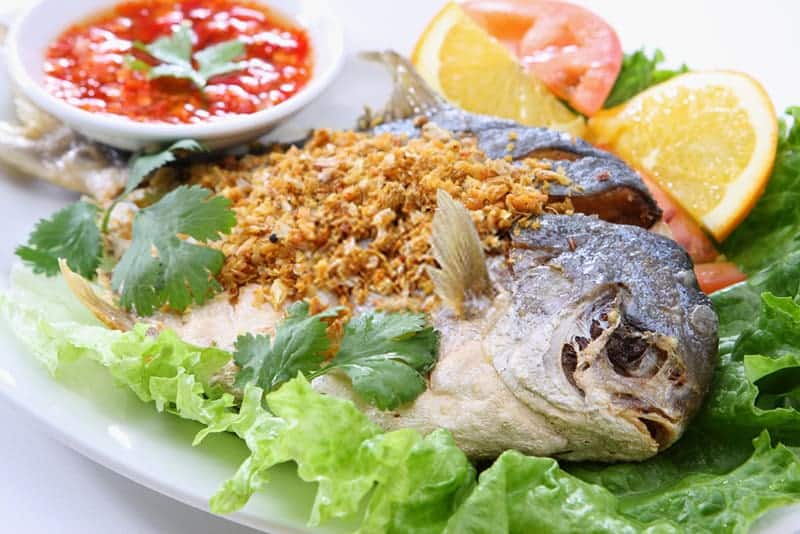 For you to make the most out of the pompano fish, it's so important to ensure that it's properly cooked. From handling to serving it, caution should be observed.
The pompano fish, in itself, is flavorful already. That having said, it'll help in limiting the use of some other ingredients.
Through this way, the flavor may be dominant and not the spices and herbs you will use. Grilling and baking might be a good way to cook pompano fish.
However, there are some people who may find the taste a bit too fishy. If you are one of them, you may lessen its strong taste by adding citrus flavors like lemons.
Aside from citrus fruits, you can also opt to use olive oil, tarragon, and rosemary.
One famous dish for pompano is EnPapillote recipe, which is originally from New Orleans.
Here, the flesh of the fish will be wrapped in a parchment paper. It is seasoned with crabmeat, shrimp, and wine sauce. When done, it'll be steamed.
Final Thought
Aside from having an answer to the question what does pompano fish taste like, you also got essential information about pompano fish, and how it's cooked.
Once more, aside from being delicious, pompano fish is also healthy.
It has omega-3 fatty acids and is rich in protein. If you haven't tried pompano fish, what are you waiting for?
Now is the time to experience the delicious and delightful taste of it!
About The Author