Sardines are often touted as the healthiest fish and they're surely one of the most budget-friendly.
However, do you know what do sardines taste like? Actually, they have a strong smell and strong taste.
Further, they're also weird and scary at times, as they have skin and bones that will make you not want to try them.
But guess what, this scary little creatures are so healthy and are essential for the overall health. Get to know how it tastes like and how it's cooked –read on to this article!
What are Sardines?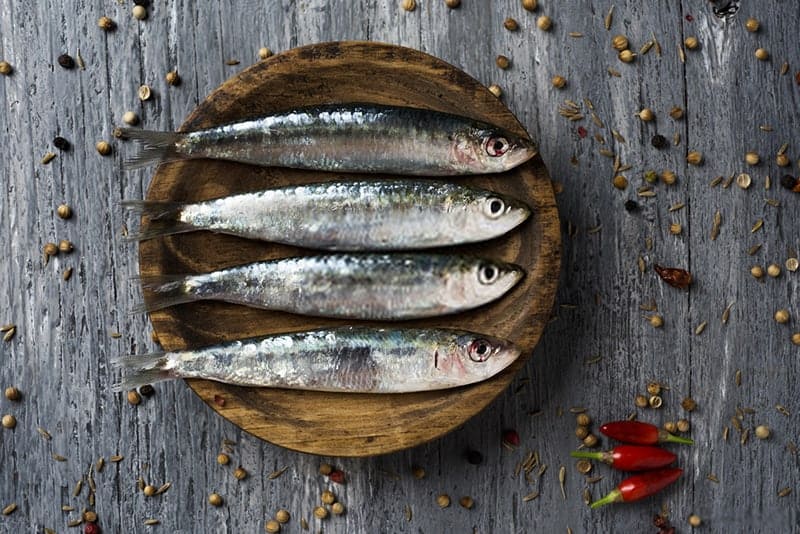 Sardines or pilchards are small, nutrient-dense, oily fish that is extensively consumed by humans (source) and as feeding fish by larger species of fish (like swordfish), marine mammals, and seabirds.
Furthermore, sardines are also a great source of omega 3-fatty acids, which are good for the health (source).
In addition, sardines are a type of small schooling fish, which roam the open oceans eating small crustaceans and plankton.
Perhaps, you're more familiar with the canned varieties, and they're an amazing product when made so well. However, they're a meager substitute for the fresh varieties that are more predominant in warm weather.
The fresh variety is richer in omega-3 fatty acid, rather than the canned variety. Choose wisely!
What Do Sardines Taste Like? Do Sardines Taste Good?
The taste of fresh sardines is unquestionably sardine-esque, but toned down for an extensive audience.
When you cook it properly, up until its flesh start to flake, the flesh will be tender and not so fishy at all (similiar to mahi mahi's flesh). It smells strong, but it tastes much stronger.
Some say that the taste of sardines is so much like anchovies'. However, that isn't right.
Due to the process that both types of fish undergo, they actually take on an entirely different taste. Sardines are actually much lighter in taste are commonly canned whole.
On the other hand, anchovies have a powerful punch. Because they're dried in salt when curing, they have more penetrating, umami flavor.
Overall, sardines have lighter and lesser intense taste than anchovies (source).
How To Cook Sardines?
One of the best ways of cooking sardines is grilling them (recipe). You may try to wrap them in figs or grape leaves, grilled onto charcoal with lemon and sprayed olive oil, fresh sardines will surely outshine any other seafood.
However, you will need to deal with its bones. If you want to get rid of this, you may butterfly or split the sardines.
If you do this, you will be left with some few, remaining bones. However, this is just fine as they are soft enough for you to eat.
Not only that, but you may also fillet fresh sardines and marinate them with salt, lemon juice, and olive oil to make a Mediterranean version of ceviche (recipe).
This is just one of the many ways in serving sardines in various Mediterranean countries, where the fish is abundant at the fish market.
Because sardines are more on the mild side, they will not pack a similar briny punch. This is great for dishes that need a milder, lesser intense fish.
You may try them with lemon juice, black pepper, and olive oil. They could be a great snack on toast with tomatoes!
Final Thought
Hey, presto! I hope we are able to answer your question about what do sardines taste like.
We hope that you also enjoyed the other additional necessary information about it that we included.
Aside from being a delicious treat, sardines are also beneficial for health. So if you are going to try it, you will not only satisfy your palate but also your overall health!