Are you clamoring for a delicious french toast that stirs the senses and tantalizes the palette?
With eggs being such an important ingredient in this classic dish, it can be disconcerting to discover that you don't have any on hand.
But there is no need to worry.
There are plenty of efficient egg substitutes for french toast that will impress your family or guests without much effort.
Here we discuss how to use eggs for french toast as well as the five best egg substitutes for french toast – ensuring your breakfast experience is a delectable one.
Why Does French Toast Need Eggs?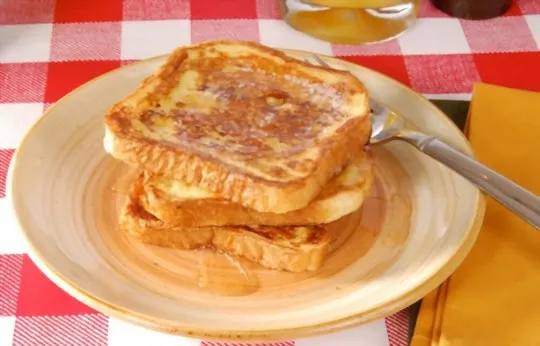 If you're asking "Why does French toast need eggs?", here you will find the answer.
French toast is a breakfast favorite that is made with bread, eggs, and milk which are combined to make a batter.
The bread is then fried in a skillet until it's golden-brown.
This classic breakfast dish is popular around the world and has many variations, depending on the ingredients added to the recipe.
But why does French toast need eggs? Eggs are an essential ingredient that helps bind the other ingredients together and provides moisture for the finished dish.
Eggs also play an important role in creating a flavorful French toast.
The combination of beaten eggs, milk, and sometimes sugar form a custard-like mixture which coats each slice of bread before it hits the skillet.
As it cooks in oil or butter, this egg mixture allows both sides of the bread to get nice and crisp while also ensuring all of its delicious flavors combine together perfectly as they cook and begin to brown on each side.
Also due to their chemical properties they control pH levels that help regulate color development during cooking.
The 5 BEST Egg Substitutes for French Toast
Although eggs provide valuable source of nutrition and it acts as the binder for the batter, you don't necessarily need to include eggs in your French Toast recipe.
There are a number of substitutes that will do the trick.
Here are five of our top picks:
1 – Applesauce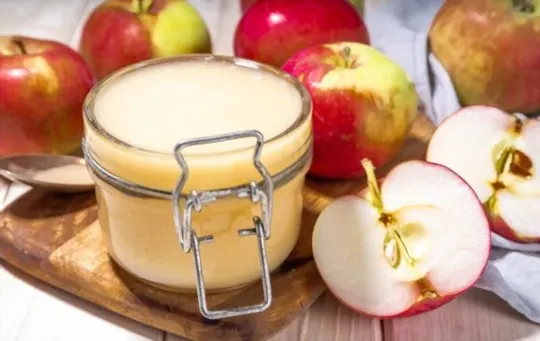 Applesauce has a very similar consistency to eggs, so it can make a great substitute.
To replicate the binding quality that eggs have when making French toast, combine 1/4 cup of applesauce with 1/2 teaspoon of cinnamon and a tablespoon of water.
Once the mixture is combined and adequately beaten, you are ready to make your French toast like you normally would.
Be aware that because applesauce is naturally sweet, your French toast will also be sweeter than normal — if that isn't what you want, you may want to consider some other egg alternatives for French toast.
2 – Cornstarch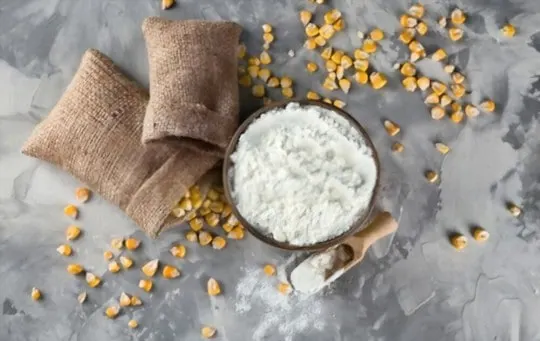 Cornstarch is a common household item that can be used as an egg substitute for french toast.
Combined with warm water, cornstarch creates a thick, creamy texture that's perfect for soaking into the slices of bread quickly yet thoroughly.
In addition to the water and cornstarch, it's best to add sweetener of some kind (such as maple syrup or honey) along with a bit of melted butter or margarine and some ground nutmeg or cinnamon to enhance the flavor.
Be sure to whisk everything together thoroughly so that there are no lumps in the mixture before coating your french toast slices.
3 – Greek Yogurt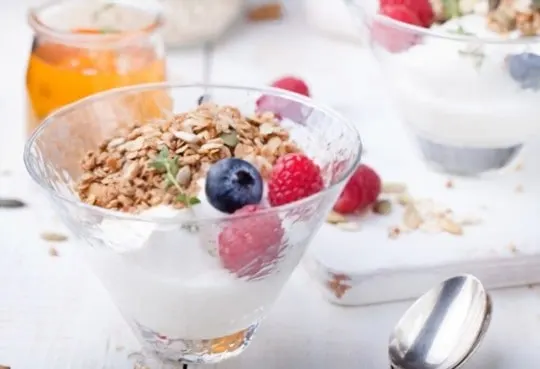 Greek yogurt is a great option to replace eggs when making French toast.
This ingredient adds enough thickness and moisture to the bread that it will become the perfect French toast consistency.
It also adds the added benefit of providing protein, making it a healthier choice than traditional eggs.
To make French toast with Greek yogurt, whisk together 1/4 cup of Greek yogurt, 1/4 teaspoon of sugar, and stir in your favorite flavorings if desired (like ground cinnamon or vanilla extract).
Dip each slice of bread into the mixture before cooking as usual in a skillet over medium heat.
4 – Custard Powder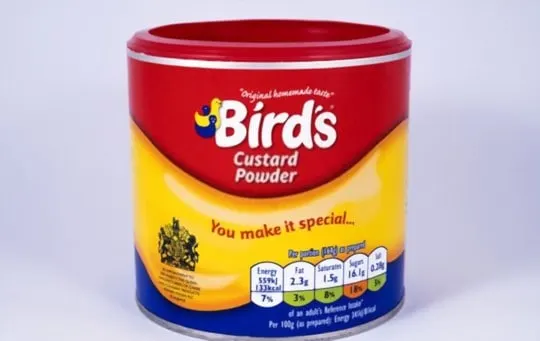 This is an interesting egg alternative for French toast and it's also very simple.
Basically, you just need to mix 2 tablespoons of custard powder with 1/2 cup of water.
Then, use the resultant mixture as an egg substitute when making your French toast.
5 – Flaxseeds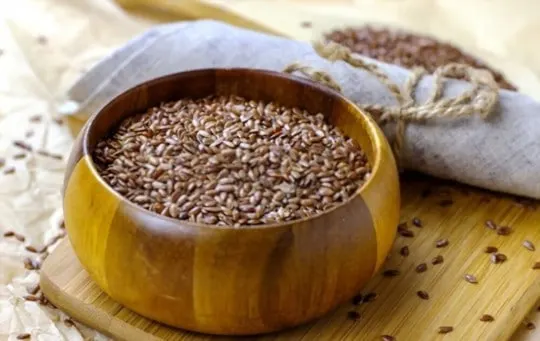 One of the most popular egg substitutes for French Toast is flaxseeds.
The seeds are rich in Omega-3 fatty acids and contain both soluble and insoluble fiber.
Flaxseeds also boast a host of vitamins and minerals, making them an ideal substitution for eggs in French Toast.
To make a flaxseed substitution, combine 1 Tbsp of ground flaxseed with 3 Tbsp of water in a bowl and mix until it forms a thick paste.
This has a slightly different flavor than using eggs but will work in the same way to bind other ingredients together in the recipe while giving your French toast an extra boost of nutrition.
Conclusion
In conclusion, there are several substitutes for eggs that make fantastic options when making French toast.
Nut milks, flaxseed milks and various plant-based yogurts can all do the job of providing the moisture for delicious French toast.
The use of nutritional yeasts and other vegan food thickeners also adds a hint of egg flavoring when mixed in with the plant-based milk, adding an exquisite flavor to your breakfast toast.
No matter which substitute you choose, make sure to amp up the flavorings with cinnamon and vanilla extract so your French toast doesn't lack any richness in taste.
Enjoy this delicious breakfast meal any day.
About The Author