Are you looking for a new way to bring an extra "pop" of flavor and texture to your dishes?
Snap peas are sure to do the trick.
These crunchy, sweet legumes may look like snow peas on the outside, but they have so much more to offer with their sweet and tender green pods.
Not only are snap peas incredibly delicious, they are also incredibly versatile – you can eat them raw or cooked, in salads, on sandwiches or as a side item.
If you're feeling adventurous, try adding different spices or even honey and vinegar for a completely unique taste that will leave your tastebuds wanting more.
And in case you're out of snap peas and looking for substitutes, fear not – there are plenty of options including green beans, sugar snaps and celery that can provide a similar texture and experience.
What is Snap Pea?
Snap peas are a type of pea that can be eaten raw or cooked, making them a great ingredient for stir-fries, salads, pasta dishes and more.
The pods have an edible outer skin and can be cooked whole, or shelled and the inner peas cooked separately.
Snap peas are known for their sweet flavor and crunchy texture, and they have become increasingly popular in recent years.
They are available in supermarkets year-round.
Snap peas belong to the legume family and are related to both snowpeas and sugar snap peas.
They differ from snowpeas in that their pods don't need to be de-stringed before being cooked, making them a quicker option for adding fresh vegetables to your favorite dishes.
Snap peas should be harvested when the pod is still firm but beginning to swell with their pea-sized seeds filling out the inside of the pod — although they will maintain their crisp texture even when overripe if picked quickly.
When shopping for snap peas, look out for vibrant green, evenly sized pods with no sign of yellowing or wilting — this indicates that they haven't been stored or displayed in warm conditions during transit.
Check over every pod thoroughly before purchasing as damaged areas indicates that pests have attacked them or that they have dried out too much.
The 5 BEST Substitutes for Snap Peas
Snap peas, also known as sugar snap peas, are types of edible-pod peas that you can both cook and eat raw.
These green vegetables are crunchy and sweet, making them ideal for salads, stir-frys or as a snack.
However, if you don't have access to snap peas or need an alternative, there are plenty of substitutes that can fit your recipe needs.
1 – Green peas
Green peas are often seen as a popular substitute for snap peas as they have a similar flavor.
Green peas can be eaten fresh or cooked, making them an ideal alternative to snap peas.
They are often used in curries, soups, stews, and salads.
They also make an excellent addition to stir-fry dishes and sautéed with other vegetables.
When buying green peas, look for pods that are firm and brightly colored.
Discard any that are wilted or discolored.
As with snap peas, green peas should be shelled before cooking or eating.
2 – Snow peas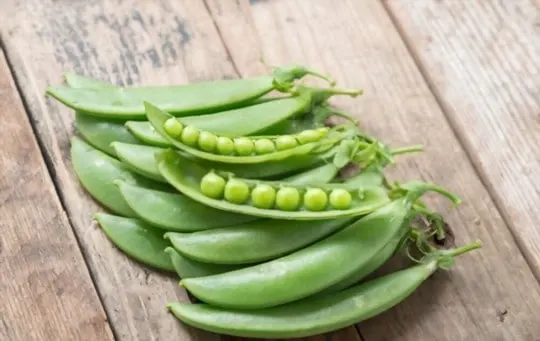 Snow peas are a type of flattened pea in the legume family.
They have an edible pod and a light, sweet flavor when consumed raw.
They can also be cooked and stir-fried, or included in casseroles, soups, salads, or vegetable side dishes.
These peas are harvested before they mature when the pods are still flat and tender, making them a great substitution for snap peas in recipes.
Snow peas pair well with ginger, garlic, scallions, mushrooms, and other vegetables for an Asian-inspired meal.
3 – Garden peas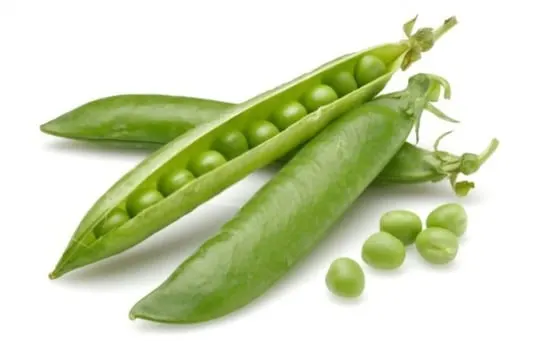 Garden peas are a great substitute for snap peas.
They're similar in flavor and can be prepared in much the same way as snap peas.
The only difference is that garden peas need to be shelled before cooking whereas snap peas can be cooked with their pods intact.
So if you're looking for a quick, easy substitution for snap peas, garden peas may be the way to go.
Garden peas are widely available and can usually be found fresh or frozen at most grocery stores.
You can also find pre-shelled frozen garden peas, which make them even easier to prepare than snap peas.
4 – Yellow peas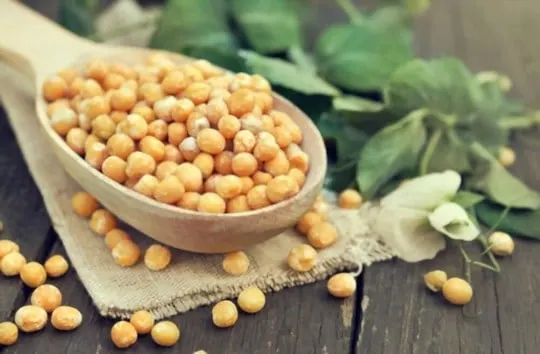 Yellow peas offer a sweet flavor similar to that of snap peas.
They're one of the most widely available substitutes.
Yellow peas are large, plump and round and can be used in almost any dish in place of snap peas.
As with other substitutes, make sure you adjust cooking times as these will take longer to cook than snap peas.
To make preparations easier, look for canned yellow peas or buy them dried and pre-soaked.
If doing this yourself vary the soaking time to achieve the desired texture — about four hours for more al dente, and up to eight hours for a softer result.
5 – Edamame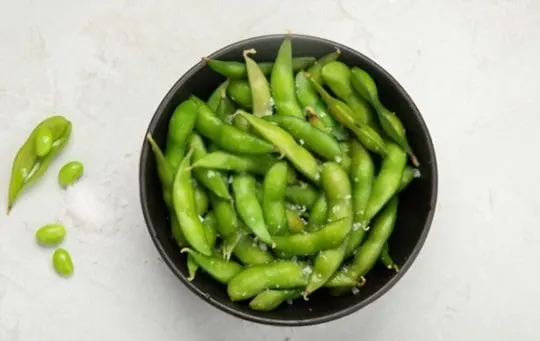 Edamame are the young, sweetly flavored and nutrient-rich green pods of immature soybeans.
As a result, Edamame has similar texture and flavor to snap peas and can be used as an ideal replacement for them.
These legumes are rich in dietary fiber as well as essential nutrients such as calcium, iron, magnesium, folate and manganese.
Edamame is readily available in the frozen section at most grocery stores or it can be bought fresh at many Asian markets.
They can be quickly cooked in boiling water or simply microwaved and added to dishes such as stir-fries or served on their own with a sprinkle of sea salt — either way they make a delicious snack.
Conclusion
Snap peas are an incredibly nutritious and versatile vegetable – you can simply enjoy them raw or cooked in a variety of dishes.
However, if you don't have snap peas on hand, don't fret.
When substituting one vegetable for another, it's always important to consider flavor profile, nutrition value and how they would pair well with other elements of the meal.
Try experimenting different combinations and see what works best according to your dietary preferences.