White wine vinegar is simply fermented white wine. But, to everyone's confusion, it's not alcohol.
That's because fermentation produces acetic acid, usually ranging between 5-20% in volume.
As stated by Healthline, vinegar in general has widespread uses, varying from industrial to culinary and even medical. It is a necessity to say the least.
However, white wine vinegar has its main calling in cuisine, being used in all kinds of cooking such as using it to braise or pickle foods, even making dipping sauce such as salsa, guacamole, etc.
Its use in the kitchen varies with cuisine, so it can be a rarely used solution in many peoples' kitchen.
Furthermore, hardly anyone buys it on a regular basis.
Consequently, a question pops up: does white wine vinegar go bad? To allay any doubts and find out if years-old white wine vinegar is still safe to consume, continue reading.
How to Store White Wine Vinegar Properly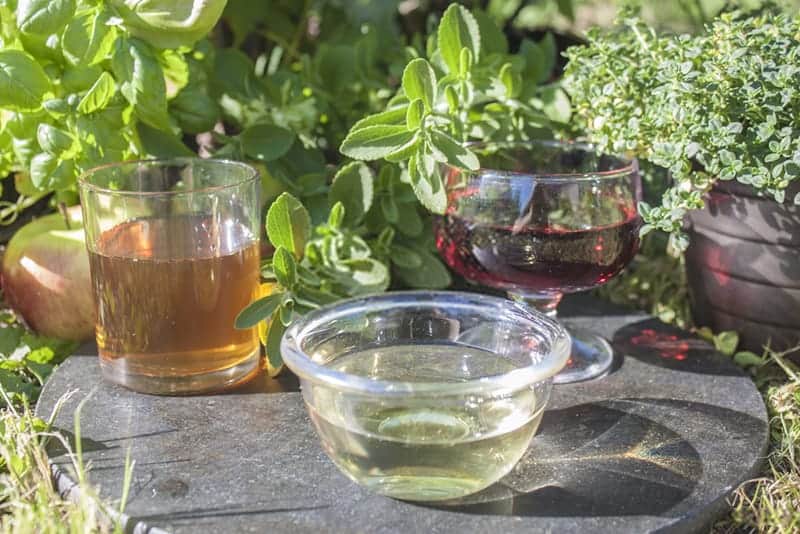 To reiterate, white wine vinegar never goes bad when kept sealed in a place away from direct sunlight.
There are also a few other factors to keep in mind when storing white wine vinegar.
The first would be keeping it away from impurities such as leftover saliva from spoons, dressings, condiments, salts, etc.
These impurities can corrupt the composition of the mixture and should be kept away from it.
Next would be reducing exposure to heat and sunlight. They give energy to the chemicals in white wine vinegar, causing reactions in the substance and resulting in something else entirely.
Furthermore, you need to tightly seal the bottle. This simple countermeasure may seem inconsequential, but it goes a long way in safeguarding taste.
It will not allow unforeseen bacteria or chemicals to enter the container that would otherwise wreak havoc.
To summarize, follow these tips for storing both opened and unopened white wine vinegar:
Keep it out of direct sunlight, preferably in a dark place. The kitchen or pantry works just fine
Always tightly seal the lid after using it
When using white wine vinegar, take extra care not to contaminate the solution with any other substance or material to preserve its taste
Freezing and/or refrigeration is not required
Does White Wine Vinegar Go Bad? How Long Does White Wine Vinegar Last?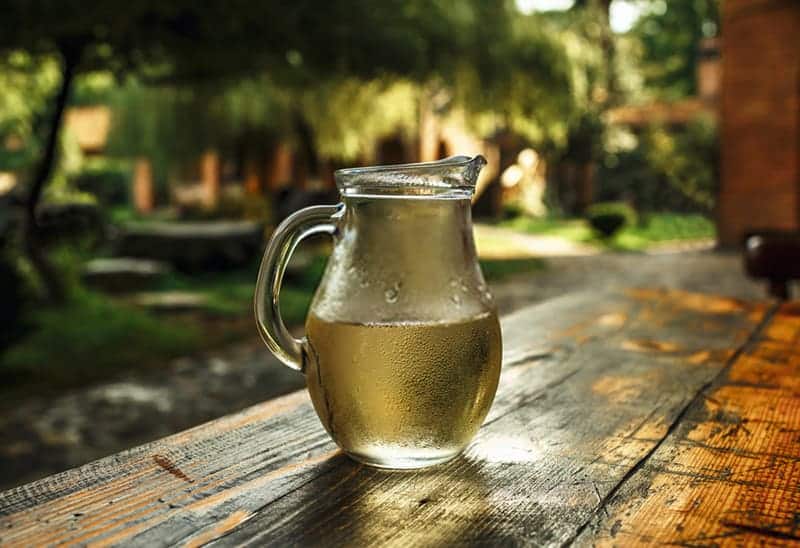 Starting off in simple words, white wine vinegar does not spoil. For a more complete answer, we need to take a look at the composition of this solution.
Vinegar is generally produced by a mix of cellulose and acetic acid called mother of vinegar, as stated by Wikipedia.
For white wine vinegar, this substance is produced after fermenting white wine by using oxygen from the atmosphere.
If the label on the vinegar bottle says 'distilled,' 'pasteurized,' or 'filtered,' it does not contain the mother. However, if it says 'raw,' the mother will usually be in the bottle.
Over the years, the mother might form even if the bottle did not originally have it. No need for panic, though.
This substance is safe to consume. Hence, if you see some cloudy sediment, that does not mean the vinegar has gone bad.
In fact, in the case of both opened and unopened white wine vinegar, the shelf life is indefinite, provided that it is stored and sealed in a place away from direct sunlight.
The Best By date given by manufacturers is more of a formality. Taste does degrade in the long run, but high-quality aged vinegars such as white wine vinegar and balsamic vinegar used in restaurants are actually decades old before getting used in foods, as stated by CNBC.
How to Tell If White Wine Vinegar Is Bad? White Wine Vinegar Shelf Life!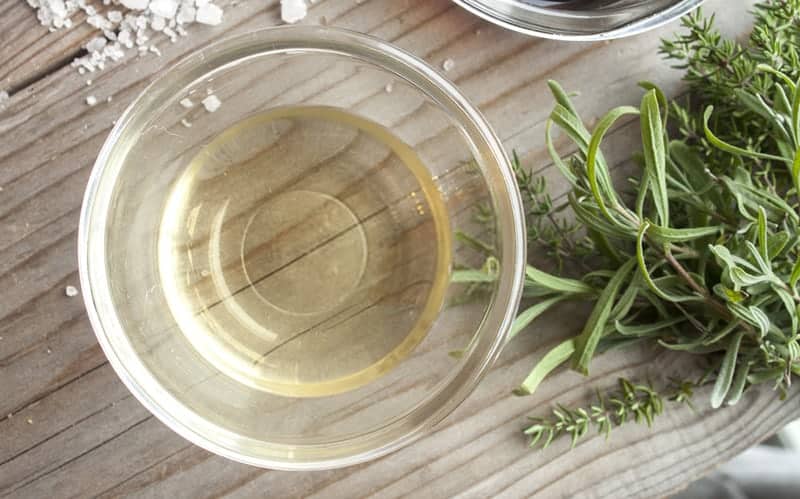 White wine vinegar can last for indefinite periods of time, provided that it is properly maintained.
Emphasis on the words 'properly maintained.' This is due to the self-preserving nature of all kinds of vinegar.
Nevertheless, there are several indications if vinegar has gone bad. These hold true for almost all types, be it white wine vinegar, red wine vinegar or rice vinegar:
The rare appearance of a substance in the container that isn't the mother of vinegar
Bad taste or smell from the substance
The liquid turning cloudy, hazy or with mucous
In reality, these signs rarely occur. According to the Vinegar Institute, vinegar is one of the most future-proof substances.
Most changes that occur in vinegar are only aesthetic and barely affect the taste.
The main causes of vinegar going bad are externally caused. These include impurities in the solution and exposure to intense heat.
About The Author