Whenever you feel like your burger is a little dry or your fries are missing a little something special, it's mostly likely going to be ketchup.
It is one of the most beloved and popular condiments around the world with so many different types and variations.
Ketchup is mostly made out of tomatoes as its main ingredient. You might also find other ingredients in the process like salt, sugar, vinegar, spices, and preservatives.
It is an important part of food culture and is used as a popular dipping sauce or even cooking ingredient.
You might have bottles and sachets of ketchup lying around your house waiting to be used.
But if you are not looking to get yourself sick, the question you are always going to be asking yourself is, "Does ketchup go bad?", we will be looking into trying to find the answer to this question.
Does Ketchup Go Bad? How Long Does Ketchup Last?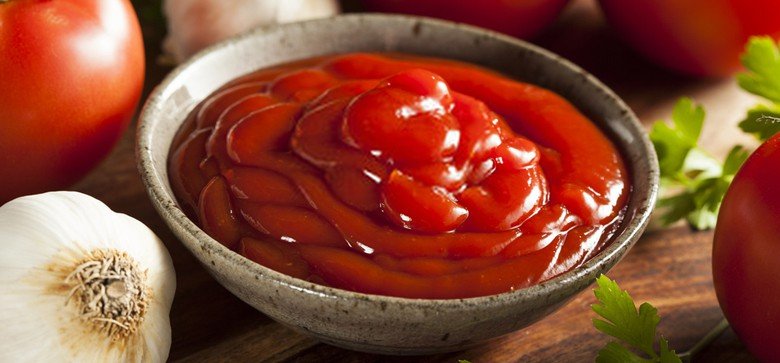 Ketchup shares the same lineup as sauces like siracha, hot sauce and Tabasco sauce.
They all share roughly the same storage conditions and are all likely to go bad someday.
As a result, you can find a clearly stamped Best By date on almost all ketchup bottles out there.
A commercially available bottle of ketchup that hasn't been opened tends to last beyond its Best Before date. It will last anywhere from six months to a year after the date on its label.
Experts explain that when you open a bottle of ketchup, it will last for about a month in the pantry at room temperature. If you keep it in the refrigerator, though, it can last for an entire year.
However, keeping your ketchup in storage for a long time can impact its quality.
A bottle of opened ketchup maintains its best quality from nine months to a whole year.
After this duration, you may find that your ketchup does not taste as good as a fresh bottle from the market.
How to Tell If Ketchup Is Bad? Ketchup Shelf Life!
Ketchup is something that you can find in almost every kitchen out there.
However, it may not always be easy to tell when it goes bad with the different brands and types of ketchup out there.
Some common signs can be used to tell if your ketchup is bad. A very clear sign of ketchup being spoiled is when it separates into a watery liquid and a heavier paste.
This happens when the tomato sauce gets separated from vinegar. Most of the time, it is normal and the ketchup can still be used, but too much separation means it has gone bad.
Experts state that one of the other obvious signs of bad ketchup is the color. Normal ketchup tends to have a very bright red color, but it can turn into dark maroon when it ends up going bad.
Conclusion
It is pretty easy to make a mistake with spoiled ketchup and end up with a major illness that you probably don't need.
Hopefully, by now, you have learned how long ketchup can last and how to spot when it's time to stop using that old bottle and throw it out.
About The Author