Feta cheese gives a sharp or mild salty and tangy flavor.
Since ancient times, it has been popularly made and used in Greece; it is a favorite variety of cheese for many people now.
But it may not be readily available in a lot of places.
So, what are you to do if you love it but can't procure it? The good news is there are many types of cheese, and some are similar to feta cheese.
You can therefore use these instead.
In this short write-up, we will see which types make the five best substitutes for feta cheese.
What is Feta Cheese?
Feta is a white variety of cheese exclusively created with sheep's milk or sometimes mixed with goat's milk.
As mentioned earlier, it originated in Greece but is now a well-loved table cheese in many households worldwide.
It is soft but compact with very small or no holes and certainly no rind.
You can eat it alone with some sprinkling of herbs or delicious oil like olive oil.
It also blends well with pastries, salads and is flavorful when grilled.
Besides being delightful in taste, feta also provides several health benefits.
It has high levels of phosphorus and calcium and so is good for bone health.
It also contains several minerals and vitamins. However, sodium is high in feta, and so you should use it moderately for good health.
5 Best Substitute of Feta Cheese
Different people have different opinions regarding this fact. But the following are the most recommended varieties.
1 – Ricotta
Originally from Italy, Ricotta is a fresh cheese produced with goat, cow, sheep, or Italian water buffalo milk.
It has a subtler flavor than matured cheeses and has high moisture content and a softer texture.
These days, you can also get aged variety which goes through intense processing.
Home cooks and chefs recommend ricotta as one of the substitutes for feta because both have a similar texture.
But ricotta is sweet, and so to get a flavor like feta, you need to add some salt.
You can also use it in its natural state if you don't want it too salty.
Ricotta is suitable as a topping ingredient in burgers, salads, omelets, pizzas, and pastry.
Suitable ratio:
• You can use it according to preference, but as not to let cheese overtake the flavor, you can go by.
• 10g feta=10g ricotta (add more or less according to requirements).
2 – Cottage Cheese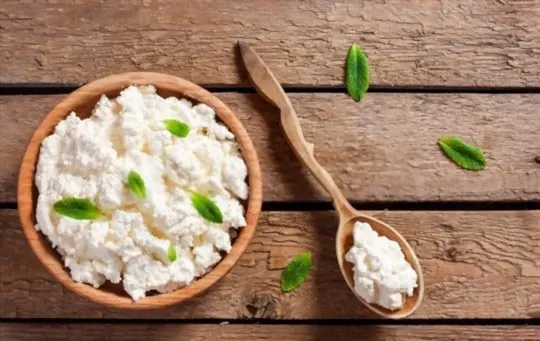 Cottage cheese is another type that comes highly recommended as a replacement for feta cheese.
It is a product of cow's milk and has a mild taste and creamy texture.
Making it is a bit different because you obtain the cheese by the draining method instead of pressing.
It possesses a lower quantity of sodium and fat than feta, but both have a similar protein.
The crumbly nature of cottage cheese makes it a perfect substitute for feta.
You can eat it with desserts, pizza, meat, and salads.
You can also make a delicacy using noodles with cottage cheese and some black pepper and fried onions.
If the taste is too mild, add a pinch of salt.
Suitable ratio:
• When it is about quantity and ratio with cheese, it depends on individual preference. But if you have to proportion it,
• 1gm feta= 1gm cottage cheese.
3 – Goat Cheese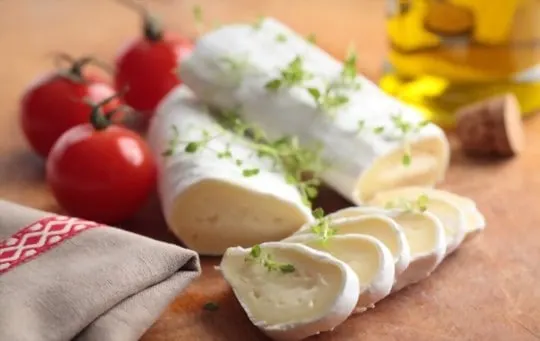 Goat cheese also comes on the top five list of substitutes for feta cheese. As the name suggests, it is a product of goat's milk.
Chefs and home cooks recommend it as a replacement when feta is not available.
The two primary kinds are matured hard cheese and fresh soft cheese.
Feta and goat cheese both taste salty, and so they are interchangeable.
However, the latter is a bit creamier unless you use the aged kind.
It is an excellent option for those on a diet and is suitable with salads, desserts, pasta, etc.
Goat cheese also has nutrients like minerals, vitamins, protein, and healthy fat, beneficial to your health.
Suitable ratio:
• Both feta and goat cheese offers similar flavors to any dish. So, regarding the proportions, you can use the same quantity.
For example:
• 5 tablespoons feta=5 tablespoon goat cheese.
• However, go a little easy as they both have a high concentration of sodium.
4 – Halloumi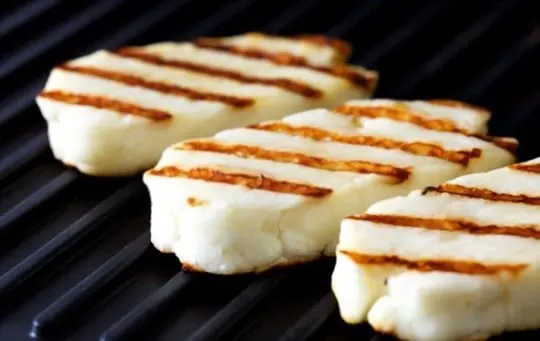 Mainly made with goat and sheep milk, halloumi is said to have originated in Cyprus.
It is also recommended as a feta substitute because of the ingredients. However, new and unaged variety is sweeter than feta.
If you want a tangy flavor, matured halloumi is a perfect choice. If you can't make it at home, but from the market.
The packaged variety is quite akin to feta.
Over the years, it has become very popular all over the world because halloumi is versatile.
You can eat it in many different ways and even substitute it for meat.
Suitable ratio:
• Again, there is no absolute proportion when substituting feta for halloumi.
You can use it as per requirement and preference. If you want to measure, however,.
• 10gm feta=10gm halloumi (always begin with smaller dose and increase whenever needed).
5 – Queso Fresco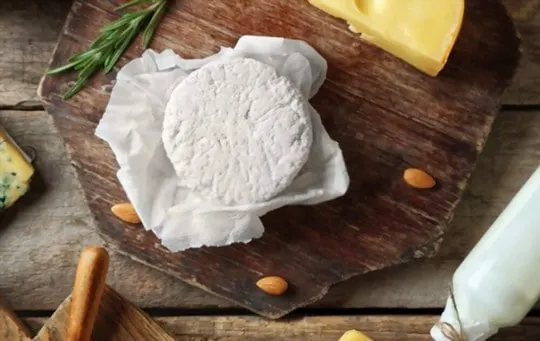 Produced mostly with unpasteurized goat's milk and sometimes with cow's milk, queso fresco is a strong candidate as a replacement for feta cheese.
Though Spain is the likely place of origin, Mexico is often mentioned alongside queso fresco.
It is crumbly, soft, and has a mild taste. It has a lower level of sodium.
Hence, if you are trying to cut down on salt, this cheese is a good option.
When you buy the cheese from the market, it is best to finish it fast as you may not find it as flavorful as when fresh.
Queso fresco is one of the most popular and widely seen cheeses in the market.
Suitable ratio:
• Add queso fresco to your dish according to how much you want it.
But if you're going to proportion it, do as with the other varieties and go measure for measure.
• 10gms feta=10gms queso fresco.
Conclusion
These five are the most recommended best substitute for feta cheese. So, you can use any type if you don't have feta cheese at home.
Regarding ratio, it finally depends on individual choice.
So, add a little less or more as per your taste and preference to substitute feta cheese for any of the above.
Some strong contenders include cotija, mozzarella, Roquefort, and mizithra.
Though not precisely cheese, tofu, and walnut cheese are considered a suitable vegan replacement for feta.
About The Author