Squashes are a favorite staple food during winters for many of us.
Most people are only familiar with pumpkin, but there are other winter squashes that are equally delicious, such as the butternut squash.
Butternut squash can be prepared in a lot of ways, from roasting it to making a purée out of it, this winter squash is delectable.
This squash is not only delicious but is also packed with a lot of nutrients.
Butternut squash is popularly used to make exciting new recipes by chefs due to its flexibility in taste.
If you are wondering what does butternut squash taste like, then read on to find out.
What is Butternut Squash?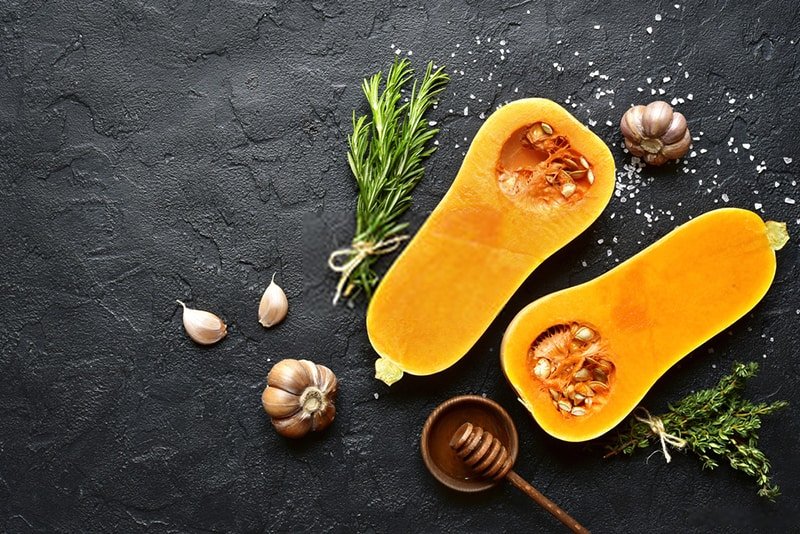 Much to the surprise of many, butternut squash is not a vegetable but is in fact, a fruit.
Butternut is an orange-colored, pear-shaped squash with few seeds and a bright orange flesh inside.
The exterior skin in hard and smooth. It is also known as gramma in countries like Australia and New Zealand.
Butternut squash belongs to the Cucurbita family and is a rich source of vitamins and key nutrients.
This fruit has immense potential in maintaining an overall good-health and mind.
What Does Butternut Squash Taste Like? Does Butternut Squash Taste Good?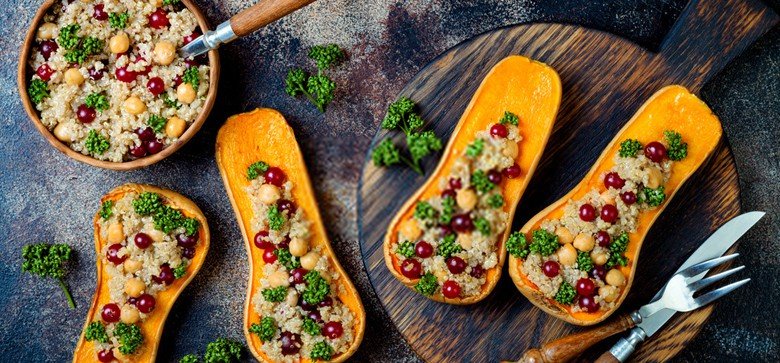 Like any type of winter squashes, butternut squash is sweet and taste similar to a pumpkin.
It is, in fact, the sweetest of all the squashes and thus makes many sweet and savory recipes.
Most people often compare its sweetness and taste to that of butterscotch (a mixture of brown sugar and butter) and also to that turnip and carrot.
Butternut squash can taste like sweet potatoes when you make purées out of it. It also gives out a nutty flavor for some.
The taste of this winter squash is delicate and smooth, and it can blend really well with aromatic herbs and spices like cinnamon and others.
Unlike other pumpkins, this squash is not-stringy, which makes it a great ingredient for soups.
Although it has a long shelf life, butternut squash goes bad when kept in moist conditions.
The seeds will darken, and the flesh will become super soft overtime.
Apart from all these, what makes butternut squash so special is its nutrition profile.
According to Dr. Axe, butternut squash has extremely high levels of vitamin A, and just a single serving can fulfill our daily needs.
According to the USDA (United States Department Of Agriculture) Nutrient database, just 205mg of cooked butternut squash gives you:
Calcium-84mg
Magnesium-59mg
Iron-1.23mg
Phosphorus-55mg
Potassium-582mg
Vitamin C-31mg
Vitamin A-1144mg
The recommended daily news of Vitamin A is 900 and 700 for men and women, respectively.
How to Cook Butternut Squash?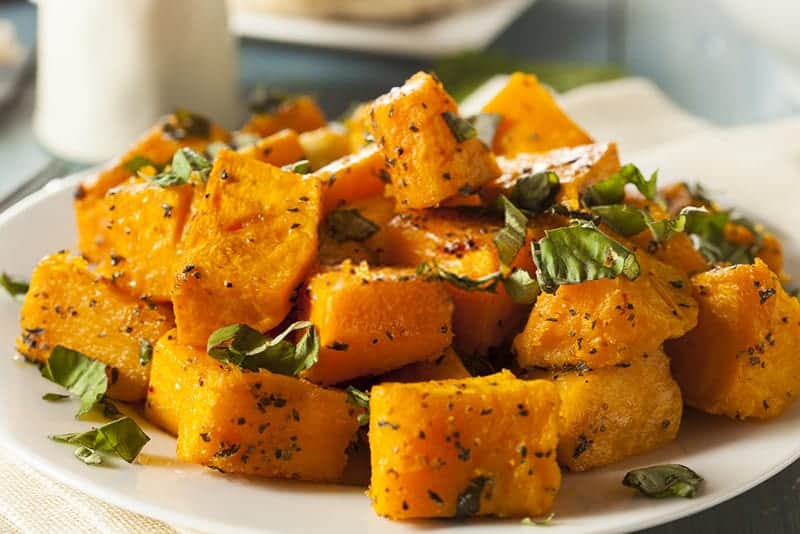 This winter squash is easy to cook, and you can make many food items out of it.
Before you cook, peel off the skin with a peeler, remove the seeds from the inside and cut the squash into small pieces.
This delicious squash can be used to cook mouth-watering dishes. Some of the best ways to cook this squash are:
Butternut, hazelnut and sage quiche
This vegetable snack is delicious, and the combination of these three ingredients make a healthy, delightful treat.
Butternut and cinnamon oats
This makes a healthy breakfast that is filling and sweet with low- calories.
Butternut squash and lentil salad
This salad is easy to make, with only a few ingredients needed. It is a gluten-free and low- calorie dish that can be eaten for both dinner and lunch or even as a side dish.
Conclusion
The health benefits that come with it are unimaginable. It is the best among all other squashes and is mostly found during winters.
Keeping this in your regular diet can boost your immune system and provide all the vital nutrients your body needs.
Butternut squash is a sweet and savory ingredient for many kinds of dishes.
Whether it be a warm squash soup or a healthy salad, this food item will not let you down.
About The Author