Have you heard of cognac before? Have you ever tried it?
If yes, then you should know by now, what does cognac taste like? If you have no idea about cognac, now is the time that you learn about it!
Cognac is a nifty spirit –a perfect pair to so many occasions. Whether in a company or by yourself, during, before, or even after dinner, or mixed into cocktails, the way to enjoy cognac may be done in so many ways.
Below is a simple crash course on everything you need to know about cognac –what it is, its taste, and the best way to drink it. Read on to learn more!
What Is Cognac?
Cognac is a kind of spirit that got its name after Cognac a town in Southwestern France (source). It's produced in the neighboring wine-growing county in the departments of Charente-Maritime and Charente.
In the actual fact, cognac is a kind of spirit that is made out of wine that's purified and then aged in barrel (source).
In order to make the grade as cognac, the spirit needs to be made in accordance with particular guidelines and with the grapes coming from the cognac region.
Truth be told, cognac is a wide-ranging category. It may be affordable and mellow, the best cocktail mixer. Or it may be a sophisticated supper that is best combined with a nibble of cheese or a good book.
What Does Cognac Taste Like?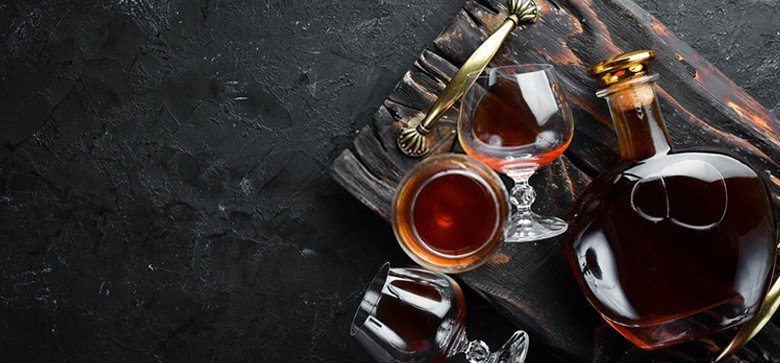 One distinctive aspect of cognac is that it may just be made within the rigorously limited growth region that surrounds the town of Cognac in France.
That just means that all the grapes, which are the base of every single cognac come from a similar area. Hence, the juice that comes from them is all predisposed by the region's soil.
Actually, each cognac has its own unique flavors and aromas, and within a certain blend, they combine pleasantly with others, in order to bring numerous sensory satisfactions. Hence, you may expect to love a lot of complex flavors.
The flavors include common ones like candied fruits, dried apricots, cinnamon, vanilla, toasted bread, and vine flowers. Further, this also includes the less common ones like spices, toffee, port, leather, and chocolate.
Generally, the older a cognac, the more likely you're going to taste the lesser common flavors and aromas.
Cognac is truly a distinctive spirit, hence while it really tastes like the brandy, it actually reflects a high-class flavor sensation that isn't found in some other brandies.
Best Ways To Drink Cognac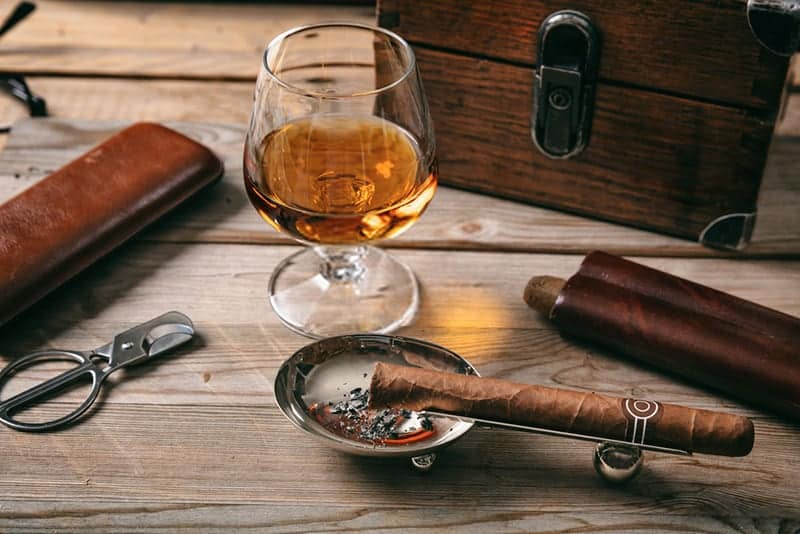 Throughout the aperitif, cognac is commonly consumed straight, yet adding a drop of water may reveal more floral, fruity, and spicy aromas and makes the tasting experience even much smoother.
Likewise, adding two ice cubes may also water down the cognac, as well as reduce its alcohol percentage that reveals the aforementioned aromas, while making the taste much more refreshing.
Your goal is to melt the ice cubes slowly, hence revealing new aromas at every step.
Moreover, cognac may also be consumed frozen. This makes the liquid so viscous, and provides an experience that's almost like velvet in your mouth. It pairs specifically well with seafood like sushi, lobster, or oyster.
Its taste is nothing in compared to Hennessy or tequila –it's so unique!
Final Thought
There you have it! We hope that we are able to answer your question about what does cognac tastes like. We also hope that you find the other information essential for you.
With its amazing taste, there is no doubt that a lot of people love it! Are you intrigued by how it tastes like?
Try it now and see for yourself what an amazing spirit cognac is!
About The Author