Char Siu Pork is a type of dish that originated in China.
Traditionally, the pork is slowly roasted on a spit and basted with a sweet and savory sauce of honey, soy sauce, hoisin sauce, and rice wine vinegar.
The flavor and taste of Char Siu Pork come down to two crucial ingredients: honey and hoisin sauce.
The honey glazes the outside of the meat, creating a crispy shell that crackles under your teeth.
Meanwhile, hoisin sauce is an earthy, sweet, and savory amalgamation of soybeans, garlic, vinegar, and chili peppers.
This dish makes for a great addition to any potluck or picnic spread because it can easily be preserved in an oven or a slow-cooker, arriving at your destination hot and ready to eat.
Because Char Siu Pork is cooked in advance, it can easily be paired with any number of simple side dishes, giving you the best bang for your buck.
Serving Char Siu Pork with rice is the most classic pairing since it soaks up all of the delicious flavors from the sauce.
However, it is also a very versatile dish that can be flavored in various ways to fit any cuisine.
In this article, we will list eight side dishes that are perfect for pairing with Char Siu Pork.
Why Consider Serving Side Dishes for Char Siu Pork?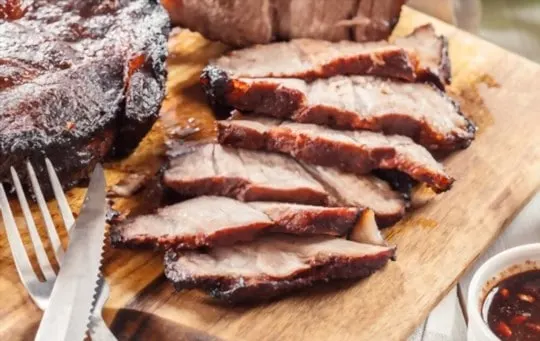 Char siu pork is a delicious dish that has been around for centuries.
While, traditionally, it's served along with white rice, many people choose to serve a side dish with it.
This can be anything from soup or vegetables to noodles or even fries.
The reason we serve side dishes with char siu pork is the same reason we serve side dishes to anything: it adds more flavor, texture, and color.
For example, boiled white rice can get very bland after a while.
It takes on the flavors of other ingredients in the meal and isn't necessarily bad; however, it's nothing special texture-wise.
This is where side dishes come in.
Whether it's vegetables, noodles, or oven fries, the different textures and colors help provide variety to the meal and add much-needed depth to an otherwise simple dish.
Another reason is that char siu pork can be quite heavy.
For the best results, the flavors of many dishes are better showcased when paired with something lighter.
This way, each meal will have a better balance, and your tastebuds will never get bored.
There are so many side dishes you can serve with char siu pork; take a look at this article for some ideas.
What to Serve with Char Siu Pork? 8 BEST Side Dishes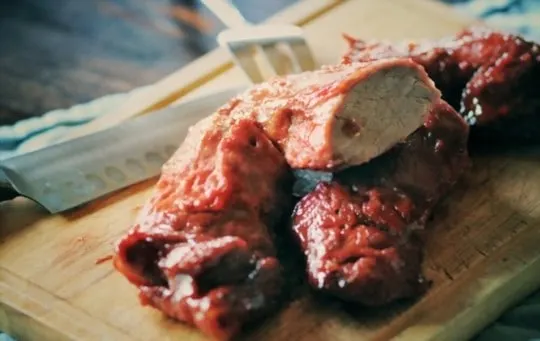 Here is a list of 8 side dishes that pair very well with char siu pork:
1 – Stir-fried Green Beans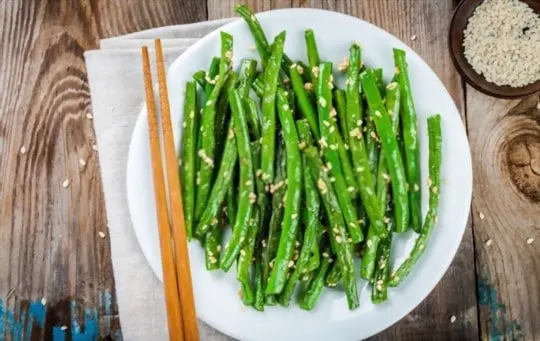 Green beans go great with char siu pork because they add a crunchy texture and fresh taste to the meal.
This is especially important when paired with an otherwise plain dish like white rice.
While this side dish is simple, it's worth mentioning that the way you make stir-fried green beans has a big impact on the taste.
The best results are achieved when cooked in hot oil and garlic; these two ingredients give them enough flavor for you to appreciate, but not so much that the freshness is masked.
This stir-fried green beans recipe will help to ensure that your side dish provides just the right kick of flavor.
2 – Baby Bok Choy Salad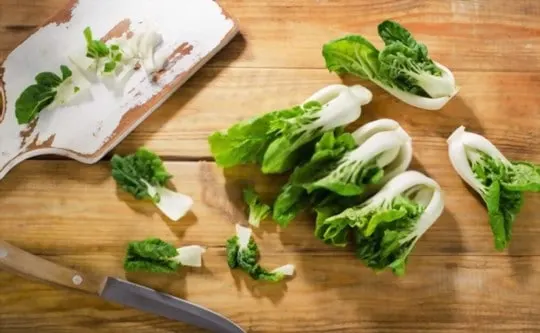 Super easy to make and full of that delicious umami flavor, a salad is a great addition to the meal.
It's best when paired with something light like char siu pork because it helps prevent the meal from being heavy.
The freshness of this baby bok choy salad recipe is perfect for pairing with char siu pork.
The vegetables are crunchy, and the dressing is slightly tangy, providing the perfect contrast to the otherwise plain-tasting meat.
If you want to keep things healthy, this side dish will allow you to do just that.
3 – Steamed Egg Custard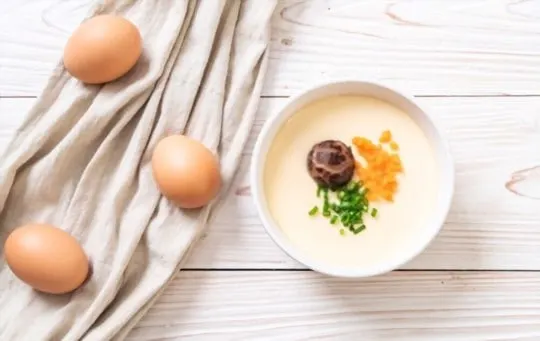 This steamed egg custard is light, fluffy, and delicious.
It goes well with char siu pork because it provides that much-needed texture along with an interesting taste.
This dish is extremely easy to make; the only time-consuming element comes from steaming it.
The cooking process itself doesn't require much effort on your part, so you can spend that time instead of focusing on how best to serve this side with your char siu pork.
The custard is great on its own; however, it does go well with nuts.
A light sprinkle of crushed peanuts is perfect for serving alongside char siu pork.
4 – Stir-fried Rice Vermicelli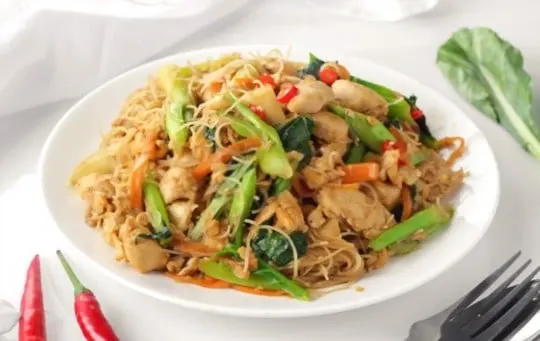 Rice vermicelli noodles are great because they're so versatile.
They can be cooked in all sorts of ways and paired with many different ingredients.
If you love carb-heavy dishes and want something simple and quick to make, this recipe is perfect for you.
The whole meal can be prepared in under 20 minutes; that's faster than waiting for your rice to cook.
Char siu pork goes great with rice noodles; they provide a lot of flavors and the perfect texture.
This stir-fried rice vermicelli recipe is full of flavor, which means it pairs particularly well with char siu pork.
5 – Fried Rice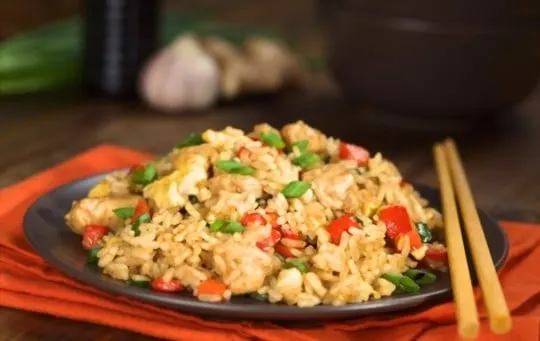 This is a great side dish for those who prefer a little bit of everything in their meal.
If you're going to have one carb-heavy dish, it's best to have a variety of textures and tastes.
Fried rice is also a great option because you can add all sorts of ingredients to your liking.
The possibilities are endless.
You can add vegetables, meat, eggs, and so much more without spoiling the amazing taste of fried rice.
The great thing about this recipe is that it's so simple to make.
It only takes a few minutes to fry up the rice, and you can add whatever toppings you want for a delicious meal.
6 – Steamed White Rice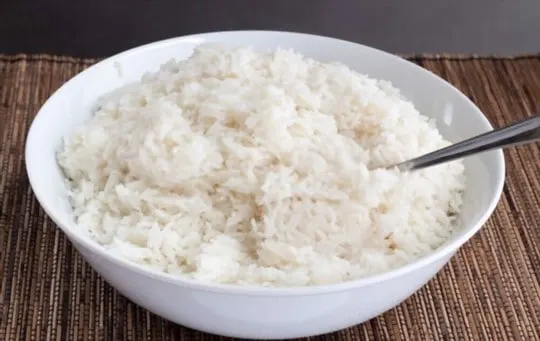 This classic side dish goes well with anything; however, it pairs well with char siu pork.
This is because the plain taste of the rice complements that of char siu pork.
Not only is this a great side dish for meals, but it's also a popular take-out option in many Chinese restaurants.
It's even found in various Asian grocery stores as it never goes out of style.
Although simple, this side dish has a lot of benefits. It's healthy, tasty, and extremely easy to make.
7 – Lettuce Wraps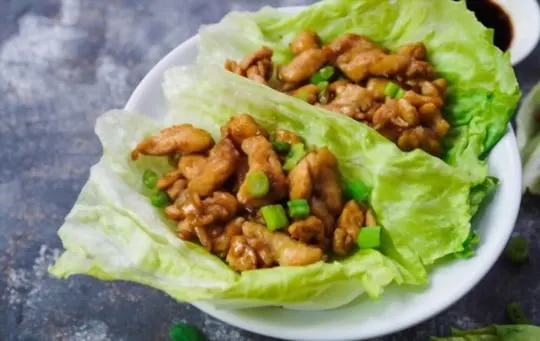 This is one of our favorite dishes because it's so easy to make, and all the ingredients can be found in your local grocery store.
If you're planning to serve this as a side dish with char siu pork, you'll have no problem pairing the two.
These lettuce wraps are great because they're both healthy and tasty.
The different herbs and vegetables provide a taste, while the rice noodles add a nice crunch.
This dish is so simple to make and takes only 10 minutes to prepare.
For such a low price, it's worth trying out.
8 – Broccoli Stir-Fry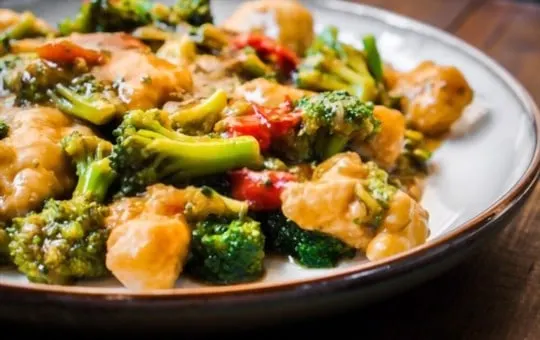 Broccoli stir-fry is great because it contains all the health benefits of broccoli without any complicated steps.
It will provide your char siu pork with the perfect crunch, which will contrast it nicely.
While serving your char siu pork, don't forget to serve these delicious broccoli stir-fry vegetables.
They're healthy and easy to make; all you need is some oil or soy sauce to get started.
This side dish smells great when cooking, so it'll also leave your home smelling incredible.
Plus, the entire meal can be cooked in under 20 minutes. A light and fresh side dish that goes great with char siu pork.
This dish is easy to make; boil or steam it and then serve alongside your main meal.
You can also fry it up to add a bit of flavor.
Conclusion
Char siu pork goes great with many different side dishes, but these 8 are our top picks.
They all compliment the pork's taste and provide a yummy contrast to it.
Although simple, each of these dishes offers a unique taste and is sure to impress your friends and family.
So, if you're looking for a fabulous, memorable meal, try out one of these amazing recipes.