Chicken and rice casserole is a crispy, golden chicken and seasoned rice baked together in one dish.
Although the dish first gained popularity in New England, it has since spread throughout America and can be found anywhere that serves American cuisine.
The typical ingredients used for chicken and rice casserole are chicken breast, onion, celery, white rice, garlic powder, salt, and pepper.
Chicken broth is added to moisten the mixture before adding the mix to the casserole dish.
The dish is covered and baked at a high temperature, which creates a crispy crust on top of the dish.
Chicken and rice casserole can be served alone or with a side of vegetables.
For those looking for sweeter dishes, cranberry sauce can make an excellent accompaniment.
Although chicken and rice casserole is a healthy dish, it can be unhealthy when prepared with high bad fats and sugars.
In this article, we will discuss some ways to make the dish healthier and provide a list of good side dishes you can serve with it.
Why Consider Serving Side Dishes for Chicken and Rice Casserole?
Chicken and rice casserole is an instant classic.
It's easy to make, tastes great, and makes people feel all warm and cozy inside.
However, if you want your dish to be anything more than flavorless mush (trust us—it happens), you need to create some depth of taste with the right side dishes.
The side dishes you choose to serve with your chicken and rice casserole will either enhance the meal or detract from it.
This is true for any food, really, but it is especially challenging when cooking up comfort food like this dish—people's expectations are high.
The secret to serving side dishes with chicken and rice casserole is finding complementary flavors that add or enhance textures.
So don't be afraid to get a little creative.
What to Serve with Chicken and Rice Casserole? 8 BEST Side Dishes
So without further ado, don't try to think you have to go crazy in the kitchen when serving a casserole.
Stick to these side dishes, and you'll be set.
1 – Cornbread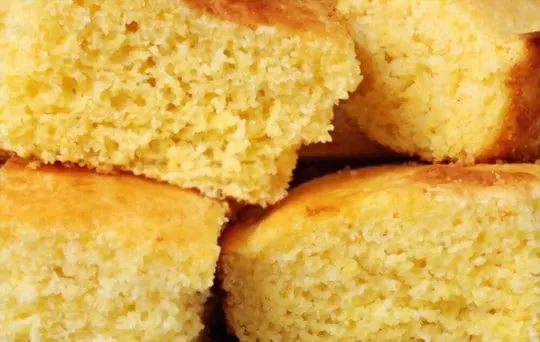 You might not think of cornbread as an ideal side dish, but it becomes much more delicious when served alongside the chicken and rice casserole.
Feel free to heat your cornbread before serving it—this also helps it taste better.
You don't even have to make your cornmeal; many local bakeries sell pre-made cornbread ready to be served up with any meal.
The best part about serving cornbread with your chicken and rice casserole is that it tastes even better when dipped into the leftovers.
The soft, sweet taste of cornbread has a way of complimenting the savory flavors in the dish—especially if you eat them together.
2 – Tater Tots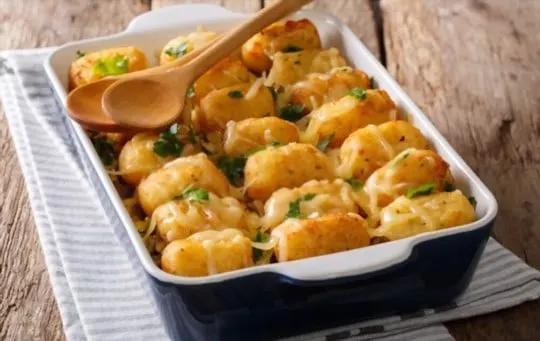 Who doesn't love tater tots? Seriously, what's not to love? They're crispy, delicious, and so easy to make.
What makes tater tots even better is that they taste great with chicken fried rice.
Combined, there's no better side dish for your casserole than these two—it's like they were meant for each other.
Tater tots can be prepared in several ways, so feel free to get creative with them.
If you want something healthier, try baking your tater tots instead of frying them—you'll still get the same great taste without having to worry about it being too greasy.
3 – Pickled Vegetables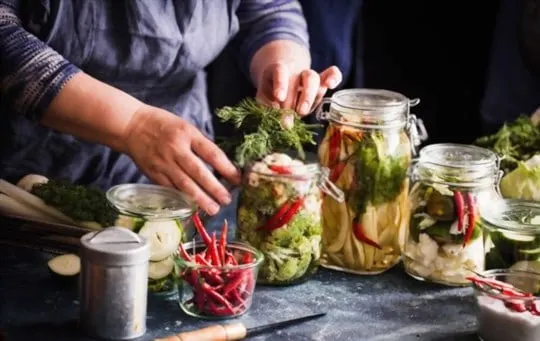 If you're looking for a creative side dish to serve with chicken and rice casserole, pickled vegetables might be the way to go.
Pickling fruits and veggies is a timeless culinary method that makes almost anything taste better—and keeps it fresh longer.
Remember that pickling vegetables take a bit of time, so give yourself enough time to try different recipes.
You also need the right ingredients, so be sure to check out your local grocery store or farmer's market for fresh produce if you want pickled vegetables for a special occasion—like a dinner party.
Pickling vegetables is a great way to add a little bit of extra flavor and substance to your side dish.
It's also a way to preserve produce for longer than just eating it raw.
4 – Quinoa Salad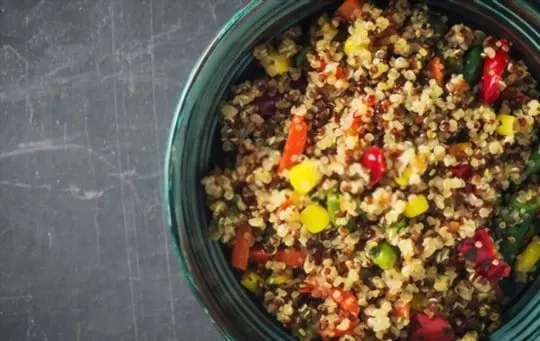 Quinoa might be the perfect side dish for your chicken and rice casserole.
This superfood is one of the healthiest foods you can eat yet tastes great with just about anything—especially fruit.
It's also pretty simple to make, so long as you have a few fresh ingredients on hand.
You'll need a little bit of oil and some salt for taste—beyond that, throw in whatever fruit you want.
This includes anything from apples to oranges to grapes.
As for the quinoa itself, be careful how much water you add to it.
You'll want a little more water than the normal ratio—about two times as much.
It's also a good idea to let your quinoa cool before serving.
Otherwise, you might have a soggy side dish on your hands.
5 – Sesame Broccoli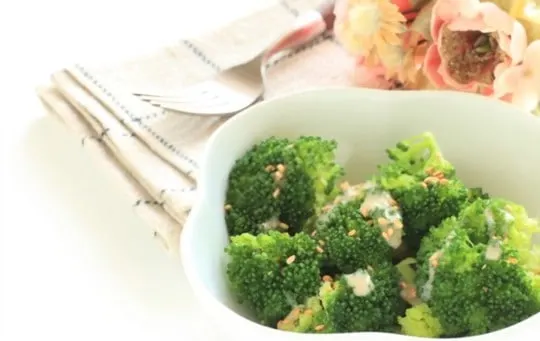 If you're looking for something healthy and delicious to serve with chicken and rice casserole, sesame broccoli might be the way to go.
Broccoli is one of the healthiest vegetables out there, plus it tastes great when mixed with other ingredients—like sesame oil.
Sesame oil has a very distinct taste that works well in dishes like this.
This also means that you should be careful not to overdo it; while sesame oil is healthy, too much of it can make your broccoli taste bitter.
If you're having trouble finding good broccoli, try looking at farmer's markets or local grocery stores for fresh produce.
You should also check out Asian food stores if all else fails.
6 – Easy Parmesan-Herb Rolls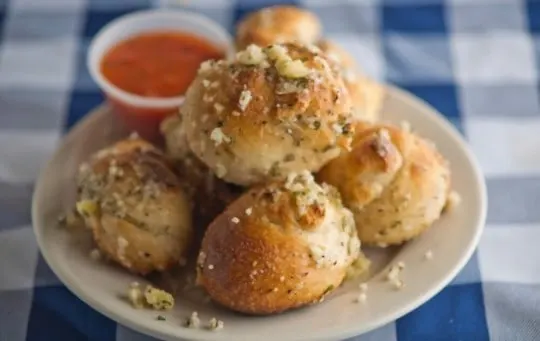 These easy parmesan-herb rolls are a great accompaniment to chicken and rice casserole.
Your side dish will be the talk of the table at parties if you serve up these yummy rolls with it.
Baking your bread isn't all that hard, but making truly delicious bread takes more than just following a recipe.
You should also use the best ingredients, including good wine and butter (or olive oil).
Of course, you don't have to save these rolls just for dinner parties.
These things go well with any meal—and they taste delicious all on their own too.
Just break off a few pieces and enjoy.
7 – Spicy Pepper-Crusted Tofu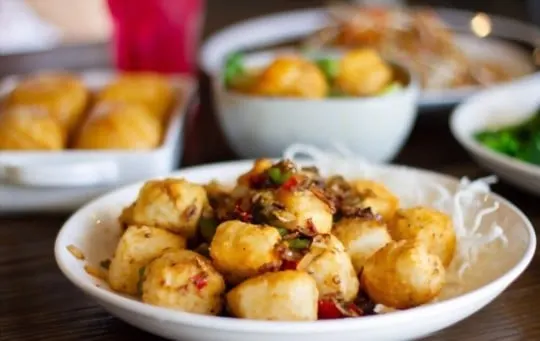 Spicy pepper-crusted tofu might be the perfect side dish for your chicken and rice casserole.
This spicy spin on classic cuisine is sure to improve any dinner table, as well as give your taste buds that extra kick they've been craving.
Nobody expects you to use freshly ground spices in your dishes, at least not all the time.
You can get better results by using pre-ground spices and mixing them yourself.
This is a great way to create your unique spice blend that perfectly compliments the rest of your dish.
8 – Lemon-Sesame Green Beans
Don't settle for limp green beans with your chicken and rice casserole.
Instead, try serving up lemon-sesame green beans to give this classic meal a flavorful twist.
Lemon-sesame green beans are easy to make if you have the right ingredients on hand.
This includes fresh lemons—and pre-sliced sesame seeds for those of you who aren't as talented as professional chefs.
You might also consider adding some vegetables to your green beans, like bell peppers or broccoli—just like with the sesame broccoli.
This will make them healthier and more filling at the same time.
Conclusion
Chicken and rice casserole is a great meal, but it can get boring after a while.
That's why you should be creative and mix up your side dishes as much as possible.
Serve the above side dishes with some chicken breast and wild rice, and see how big their impact has on your dinner table.
The best side dish for chicken and rice casserole is the one that you love, so get creative and have fun with it.