All-purpose flour is undoubtedly one of the most well-known kitchen staples. It is used in so many things that it is not even possible to name them all here.
It is not an understatement to say that without it, our lives would not be the same anymore.
Its advantages don't just end there. All-purpose flour is also a primary source of dietary fiber, as pointed out by Very Well Fit.
However, it is quite often that despite being a staple, all-purpose flour is left unused.
You might have bought it in bulk or may just prefer cuisines that don't use it much. Regardless of the reason, flour left like this may not be up to par.
As a result, you might have found yourself wondering, does all-purpose flour go bad? If so, you are at the right place.
We are here to explain the do's and don'ts when it comes to the shelf life of flour. Carry on reading to find out more.
Does All-Purpose Flour Go Bad? How Long Does All Purpose Flour Last?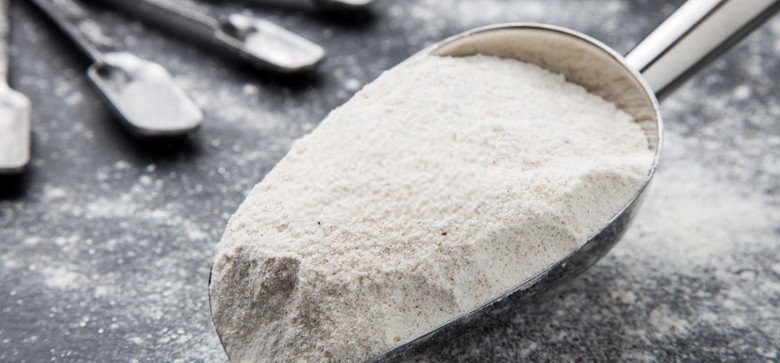 First of all, yes, all-purpose flour does go bad. However, if you properly store it, you can extend its Best By date by a considerable amount.
Both opened and unopened all-purpose flour lasts for a year in the pantry and about two years in the fridge or freezer.
The more refined the flour is, the longer it lasts. The types of flour that contain some kind of oil such as coconut flour and almond flour tend to go bad quicker.
This is because the oil in flour goes rancid when exposed to heat or sunlight. Hence, those types of oil expire quicker, while all-purpose flour can last much longer.
All-purpose flour has a stellar shelf life and will almost always last long enough to be used, provided that it is kept in a sealed and cool environment.
Its main enemy is moisture. Moisture can also pave the way for further issues such as clumping, appearance of mold and insect inhabitation. This fact is supported by a study posted on ResearchGate.
How to Tell If All-Purpose Flour Is Bad? All-Purpose Flour Shelf Life!
There are various signs that all-purpose flour has become unusable. These include:
Clumps or growths in the flour
Insect infestation
Strange smell
Clumps or growths include mold. They occur mainly when moisture somehow gets inside the flour container.
If there's only a small clump formed recently by water, you can use a flour sifter to filter it. However, if there are multiple alarming growths, it is better to dispose of it.
In addition, a common problem people face are flour pests. They can easily get and thrive inside the container.
That's why it is recommended to store flour in a hygienic and sealed container to prevent the lousy pests from entering.
The smell of old flour may also feel strange, so in case you pick up some weird scent, you can you're your own judgement on whether or not to toss the all-purpose flour entirely.
Conclusion
All-purpose flour can last long and offers many indications of losing its freshness.
With just a bit of precaution and by following the instructions in this article, you will be good to go!
About The Author