It's time for some spice! Saffron is one of the world's most expensive spice (source).
This spice gives a stunning golden color and strong, aromatic flavor to dishes.
You may also find it sold in ground form or red-gold colored threads. It is available all year-round.
We know that it is so popular all over the world, but do you know what does saffron taste like? This is actually a common question that people often ask.
If you are one of those who ask what this spice taste like and how it's used in cooking, read on to this article!
You'll learn a lot –we promise!
What Is Saffron?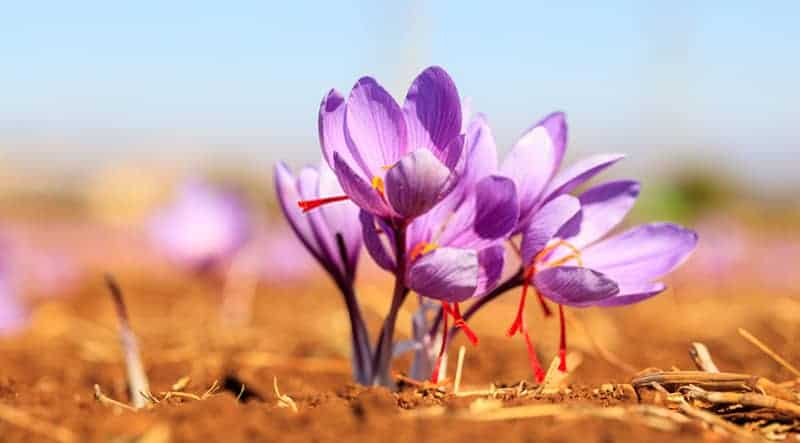 Saffron, otherwise known as Crocus sativus L. (source), is one of the most expensive spices in the whole world.
This spice has been used for thousands of years now. You may see this spice in ground form or in threads.
As a general rule, the deeper the color of the saffron threads, the better its quality. Further, the deep red colored ones with orange tips are often touted as the best variety.
The real saffron threads are evenly-sized and fine, with yellow tendril on its one end, and looks like a flute on the other.
It is said to be one of the most expensive spices or foods in the world.
In fact, it is priced at about $3000-$8000 (source). Even though it costs too much, just a pinch of it will surely enliven your dish!
What Does Saffron Taste Like? Does Saffron Taste Good?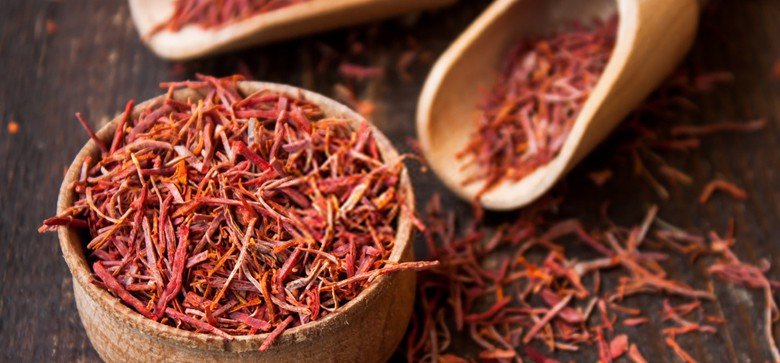 Saffron divulges a somewhat earthy flavor, which has been referred to as strong or even fruity.
It's subtle enough that it'll be veiled in dishes, which have bolder spices. Some even say that it has a hay-like scent and taste.
On the other hand, others disagree and even compare it to honey (source). It's quite hard to know it this way.
That is why the best answer lies in your palate. We recommend that you try it for yourself. In doing so, you don't need to put a lot of threads, just a pinch will do.
Moreover, the thing about saffron is that the flavor that it gives to any dishes may vary depending on the way it's used, as well as the quantity of it being added at a certain time.
Generally, saffron is pungent but has a sweet taste. It has a lot of tasting notes.
It is a spice that you will either love or not!
How To Use Saffron in Cooking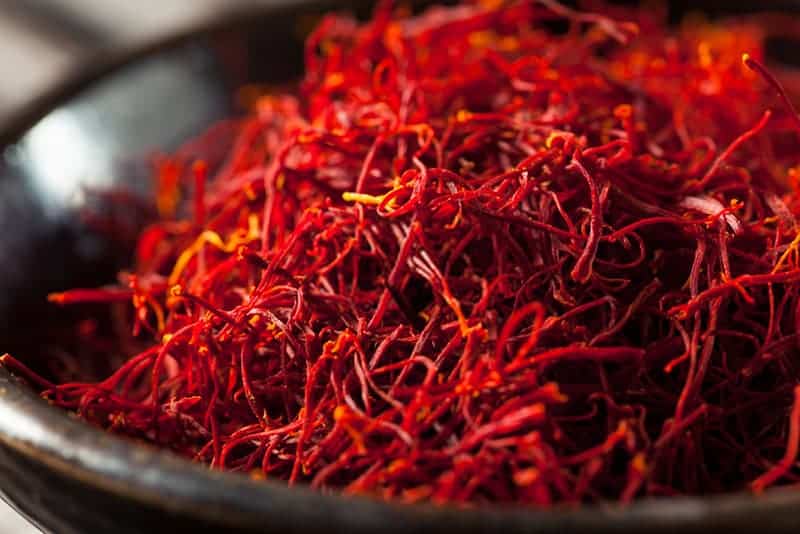 Due to the fact that it is so intense, there's actually no need to utilize it in huge amounts in your dishes.
Just a pinch or a few threads of it will already go a long way. As a matter of fact, saffron is practically sold in small packages, which amounts to a half teaspoon or even lesser than that.
Because of its unique flavor, if you throw it in your dishes, one may come around all of it in the dish and will be surprised by the intensity of its taste.
To avoid that, you must soak saffron first in a teaspoon of white wine or water and keep it for 5 minutes. This helps in dispersing through the dish, as well as release its natural taste in an even manner.
The dishes that use saffron very often are curries, pilaf, risottos (recipe), and more. Nonetheless, you can also experiment with it and add it to sweet dishes.
Just like paprika, this expensive spice can be incorporated to so many dishes too.
Conclusion
Aside from getting an answer to the question, what does saffron taste like? You're now also provided with necessary information about saffron.
This might be a pricey spice for you, but its added flavor to your dishes will surely be a surprise!
Try it now and see for yourself, what magic it can do!