Are you looking for the perfect onion to add sweet and mellow flavor to your dishes? Look no further than the Vidalia onion.
Native to Georgia, this mild onion has been a favorite of home cooks for decades.
But what if you can't find one or don't have access to them? Don't worry.
There are plenty of substitutes that can still give you the flavor profile you're looking for.
In this article, we'll discuss how to cook and use Vidalia onions as well as the top 5 substitutes when they're not available.
Get ready to up your cooking game with great-tasting onions.
What's Vidalia Onion?
Vidalia onions are a type of sweet onion that originated in Toombs County, Georgia, and are exclusively grown within 20 counties in South Georgia.
They have a mild flavor, a unique flat shape, and a relatively high sugar content.
The soil in Vidalia, Georgia, is what gives the onions their unique sweetness.
The official site of the Vidalia Onion Committee explains why these onions are special.
They are hand-planted and hand-picked by chefs to ensure they meet the highest standards of quality.
This makes them ideal for use in salads, sandwiches, soups, and other dishes where their sweet flavor can be enjoyed.
Vidalia onions have a mild flavor that is not as sharp or pungent as traditional yellow onions.
Their texture is also softer than regular yellow onions, and they tend to caramelize quickly when cooked.
They can be used raw or cooked in many different dishes such as sautéed vegetables, grilled burgers, and even desserts like apple pie.
When cooking with Vidalia onions, it's important to remember that they will cook faster than regular yellow onions due to their high sugar content.
It's best to start them on low heat and slowly increase the temperature until they reach the desired doneness.
This will help prevent them from burning or becoming too soft before they're finished cooking.
Vidalia onions are an incredibly versatile ingredient that can be used in many different recipes.
Whether you're looking for something sweet or savory, these delicious onions will add an extra layer of flavor to any dish.
The 5 BEST Substitutes for Vidalia Onions
When it comes to finding a replacement for the sweet and mild Vidalia onion, there are many options available.
From white onions to garlic and shallots, here are the top 5 substitutes for Vidalia onions.
1 – White Onions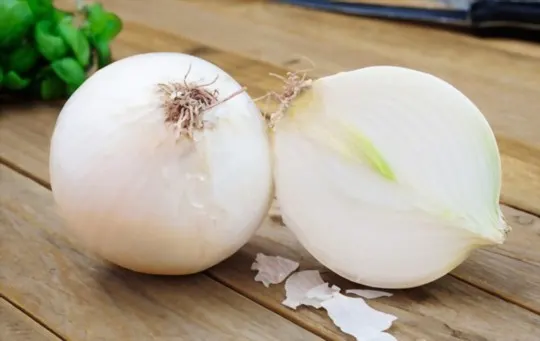 White onions are a fascinating culinary ingredient because of their unique flavor and eye-catching color.
Unlike their golden-brown cousins, white onions can sometimes do double-duty as decorative elements in salads and other dishes.
Their flavor is sharp but delicate– no matter how big the white onion is, it won't overpower a dish with its strength.
When cooked, these mild-tasting onions become sweeter and milder, providing a much different taste and texture than raw onions.
If Vidalia or sweet onions are not an option, white onions can be substituted easily.
They fry up beautifully in any recipe that calls for them; simply slice them top to bottom and fry them in butter until they caramelize.
They make delicious pizza toppings or garnishes for tacos.
White onions are versatile, refined vegetables that always bring out the best in a meal.
2 – Yellow Onions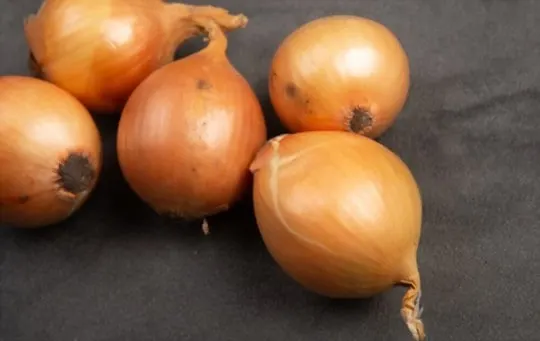 Yellow onions have much to offer that many have yet to discover.
Though they are often overlooked, these common onions add depth of flavor to a host of dishes ranging from simple scrambles to gourmet meals.
Boasting a sharp onion taste enhances other flavors in the dish without overpowering them.
As for texture, yellow onions are crunchier than Vidalia onions but softer than shallots.
To cook a yellow onion, gently sauté it in butter or oil for about five minutes until it turns golden brown and caramelized.
Or, as an alternative to Vidalia onions in recipes such as French Onion Soup, feel free to use yellow instead; simply adjust the sweetness level by adjusting the amount of sugar you add.
All-in-all, this humble onion is a versatile kitchen workhorse that can be eaten raw or cooked in any preparation method imaginable.
3 – Shallots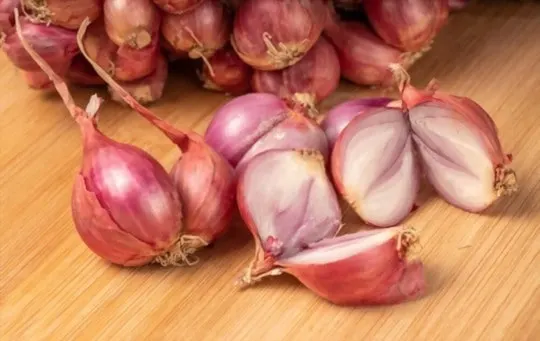 Shallots have long been the unsung hero of the onion family.
With an oblong shape, slightly pinkish or golden skin, and a mild taste, shallots are neither as fierce as their onion relatives nor as sweet as Vidalia onions.
But what they lack in extreme flavor profiles, they make up for with complexity and variety.
Their taste is both mild yet savory, and when cooked, shallots provide a tantalizing symphony of flavors that are neither too strong nor too bland – perfect for virtually any food dish in need of an extra punch.
Shallots can easily replace onions or Vidalias in many recipes and can be roasted, grilled, or included raw into salads and relish; the options are truly limitless.
Cooking with shallots may seem intimidating at first glance, but after giving it a try, you'll find yourself wondering why it took you so long to uncover the potential of this little onion relative.
4 – Walla Walla Onions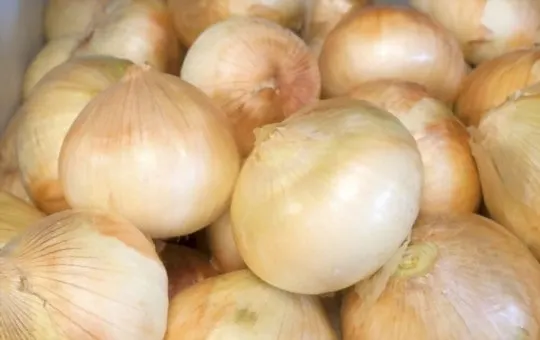 Walla Walla onions are a truly unique experience that often perplexes first-time tasters.
They originated in the Walla Walla Valley of southeast Washington State, coming from the same soil that produces sweet cherries and crisp grapes.
The flesh of these onions has a mild, slightly sweet flavor with a texture reminiscent of an apple – crispy but juicy – and they have thinner, less pungent skin than other varieties.
While most onions are brown when cooked, Walla Walla's hold their yellow-green color even after being sautéed.
Use them anywhere you would substitute Vidalia onions for sweetness – such as in salads, salsas, sandwiches, or sent to the supper table as a roasted accompaniment.
Try them today and savor their unique flavor experience.
5 – Chives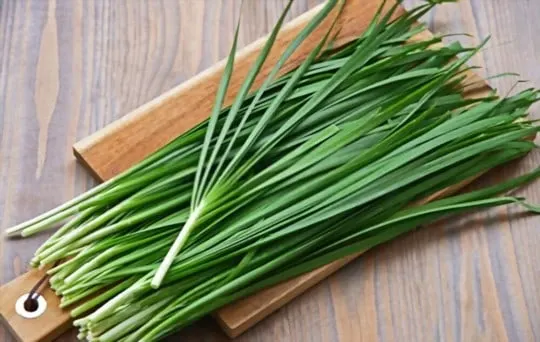 Chives have a unique but subtle onion-like flavour which makes them a perfect accompaniment to any type of dish.
A member of the Allium family, chives are much smaller and thinner in comparison to common onions and are best known for their bright green color.
They can be eaten fresh or cooked, but they retain more flavor and health benefits when consumed raw.
In addition to salads, you can add them to omelets and scrambled eggs, mashed potatoes, fish dishes, soups and sandwiches.
Alternatively, chives make a great substitute for more expensive Vidalia onions in dips and dressings since they provide a similar mild flavor with a fraction of the cost.
Conclusion
In conclusion, there are a variety of onions to choose from when cooking.
Vidalia onions are the sweetest and can be used in many dishes, but if you're looking for something with a bit more complexity, then yellow, shallot, Walla Walla, or potato onions might be better suited to your needs.
Each onion has its own unique flavor and texture and can be used to add a unique twist to any dish.
So next time you're looking for the perfect onion, think outside the box and explore what these lesser-known varieties have to offer.
About The Author