Using wine in cooking is a delicate balance.
Even the most experienced chefs can ruin a dish by adding too much or not enough wine.
Vermouth is an aromatized wine that has been fortified with additional alcohol and then infused with herbs and spices for added flavor.
When cooking with Vermouth, it is important to use the right type of Vermouth for the right dish.
Depending on the Vermouth, one might need to use it less or more in the dish.
Vermouth is typically used to deglaze the pan after searing meat.
It can also be simmered with other ingredients for sauces and marinades or used on its own to create a reduction sauce.
If the Vermouth (or wine) is too strong in flavor, it can overpower the dish and make it unpalatable.
Several substitutes can be used if you are trying to make a dish but realize you are out of Vermouth.
Keep in mind that these substitutes will not be the same as the Vermouth, but they can work for your dish.
What is Vermouth and Why Consider Using Vermouth in Cooking?
Let's address the first question.
Vermouth is a type of fortified wine that has been flavored with botanicals, including roots, fruit peel, herbs, flowers, and seeds.
Its production is similar to that of port wine or Sherry.
The word Vermouth derives from the German word wermut for wormwood (botanical name Artemisia absinthium), an ingredient used in its production.
Vermouth is popularly added to cocktails, though it can also be served on the rocks or straight up.
Now let's address why you might want to use Vermouth in cooking.
Versatility, for one thing.
Vermouth has a very delicate flavor that allows it to blend well into various dishes, from simple pasta to complex sauces.
In addition, it adds a flavorful kick without overwhelming whatever dish you're making.
The 5 Best Substitutes for Vermouth in Cooking
Although Vermouth is flavored with botanicals, finding such ingredients in the grocery store is not always easy.
If you can't get your hands on any vermouth but still want that unique flavor in your dishes, here are the top five substitutes for Vermouth:
1 – Sherry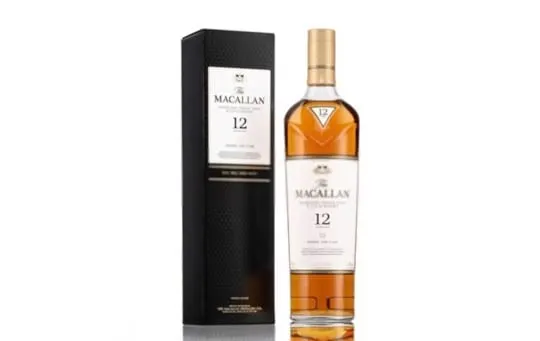 Sherry is a fortified wine that has been produced in the Jerez region of Spain for over 200 years.
Interestingly enough, its production took off only after the Peninsular War when soldiers from Britain and France stayed to make Sherry their drink of choice.
In reality, it was the presence of these foreign settlers that brought about mass production.
This wine is made from white grapes, Palomino to be exact.
It is then fortified with brandy or grape spirit.
After this, it's aged in American Oak barrels for at least one year.
Sherry comes in many types and styles, but the most appropriate for cooking is Fino Sherry.
This type is great for stews, fish dishes, and sauces.
2 – White Wine
The world is filled with many types of wine.
White wine, for one thing, can prove to be a very good substitute for Vermouth in cooking.
It's even better in some cases.
This is because white wine has a great deal of flavor and acidity.
Therefore, it's able to blend well with many different dishes.
Depending on the dish you're making, different white wines will work best.
For example, if you're cooking seafood or fish, it's best to use a crisp and dry Reisling.
If you're preparing meat, though, choose an oaked Chardonnay.
3 – Chicken Broth/Stock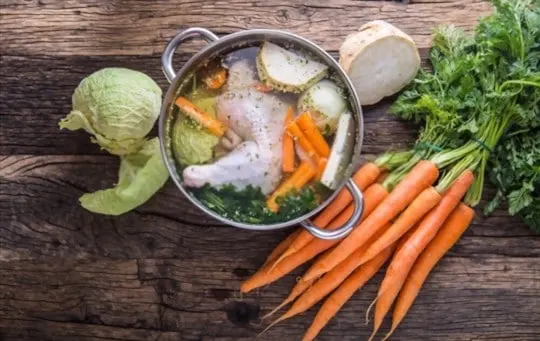 Next, consider using chicken broth.
This is one of the best substitutes for Vermouth in cooking because it also has that hint of spice and heat that many people like.
Not only that, but it's quite affordable and easy to find at almost any grocery store.
Also, it's important to note that this ingredient can be somewhat versatile in its way.
For one thing, chicken broth may be used in various dishes, including sauces and stews.
In addition to this, it has a strong flavor that can add that extra oomph to many different preparations.
The only issue with using chicken broth is that it's easy to overuse.
This can result in your dish tasting like you used too much salt, making the overall flavor rather bland.
So be sure to use it sparingly.
4 – Red Wine
If you prefer not to use chicken broth, consider red wine instead.
This is another very flavorful ingredient that can also slightly bitter taste.
In addition to this, the acidity of red wine makes it perfect for adding depth and richness to sauces.
As you probably know, though, all types of red wine are created equal.
Therefore, it's important to choose a wine that will blend well with whatever dish you're making.
For instance, a meaty beef stew would pair well with a medium-bodied red such as Pinot Noir or Cabernet Sauvignon.
The best substitutes for Vermouth in cooking also work great as a marinade.
So if you're looking to add flavor to meat, try using red wine as a marinade the next time you cook.
5 – Marsala Wine
This is another fortified wine that's produced in Sicily.
It is sweeter than Sherry or Vermouth, making it very appropriate for desserts.
However, despite its sweetness, Marsala wine has a bit of acid to it as well.
This adds a nice contrast to the dish and lets you cook with less sugar.
Depending on the dish that you're cooking, Marsala wine may be the best substitute for Vermouth in cooking.
It can go very well with many different meat, pasta, and sauces.
In addition to this, its rich flavor contrasts well with many sweet dishes.
So if you're looking for a versatile and tasty ingredient, consider using Marsala wine.
Conclusion
Vermouth provides a great deal of flavor to many dishes.
However, it's not always the best for you.
If you want to avoid alcohol or enjoy cooking, consider these substitutes instead.
You'll be surprised at how well they work in many different recipes.
Though these ingredients may not provide the exact flavor that Vermouth does, they're still just as effective.
In fact, you may even enjoy them more depending on what dish you're cooking and your personal preference.