It's undeniable that bacon is one of the most beloved breakfast staples and, needless to say, beloved food items in general.
However, those on a vegan or vegetarian diet may be asking themselves how they can get that same taste without relying on pork.
Fortunately, vegan substitutes for bacon are now available.
But the question still remains, how can you cook and use them to get that same delicious taste?
The answer lies in not only understanding what kind of ingredients make up these vegan Bacon alternatives but also which ones you should choose to satisfy your cravings.
Let's dive in.
Is Vegan Bacon Healthier than Regular Bacon?
There's been a lot of talks lately about vegan bacon.
Some people say it's healthier than regular bacon, while others say it doesn't taste as good.
So what's the truth?
First, let's look at the health benefits of vegan bacon.
Because it's made from plant proteins, it's naturally lower in saturated fat and calories than traditional pork bacon.
Plus, it contains no cholesterol and is a good source of fiber.
So what about the taste and texture? Vegan bacon is usually made from soy, rice, or pea protein, which gives it a chewy texture that some people find off-putting.
As for the taste, it depends on the type of vegan bacon you choose.
Some brands use spices and smoke to give their products a more authentic bacon flavor, while others rely on natural flavors like maple and tamari.
Ultimately, it comes down to personal preference.
When it comes to cooking and using vegan bacon, you can pretty much treat it like regular bacon.
It can be used in all your favorite recipes – from BLTs to carbonara – and cooked in the same way (though you may need to add a little oil to prevent sticking).
So if you're looking for a healthier alternative to pork bacon, vegan bacon is definitely worth trying.
The 5 BEST Vegan Substitutes for Bacon
If you are on the lookout for a delicious, vegan-friendly way to replace bacon in your dishes, there is no need to worry.
There are plenty of tasty and satisfying substitutes that will provide the same flavor and texture without animal products.
Here are five of the best vegan alternatives to bacon:
1 – Vegan Bacon Products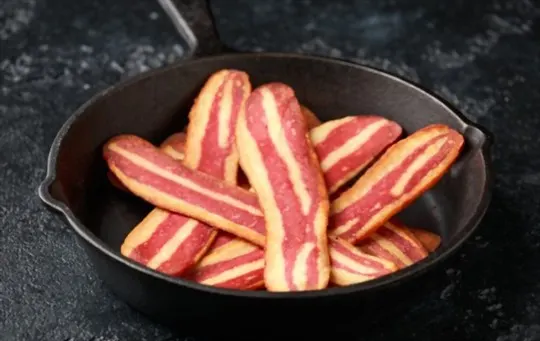 If you thought bacon was destined to be off-limits for vegans, then think again.
Vegan bacon is a realistic and delicious alternative – made without the use of any animal products.
Products like tempeh, coconut bacon, and soy-based strips take center stage in vegan diets and offer a more earth-wise option.
Brands like Lightlife and Upton's Naturals are producing vegan bacon products that will trick the taste buds with just one bite.
With the texture of real pork bacon, these alternatives provide an uncanny replication in terms of both flavor and texture.
To make it even better, this vegan bacon can be cooked with all the same recipes as classic bacon dishes or used as an interesting replacement for regular bacon bits when topping salads or pizza.
Go ahead and give compassionate living a try – vegan bacon is here to save the day.
2 – Tempeh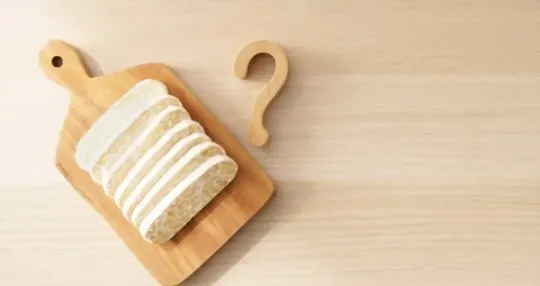 Tempeh is a fascinating and often overlooked food made from cooked and slightly fermented soybeans.
It's gained popularity in recent years as a vegan substitute for bacon, and it has a surprisingly addictive flavor.
Its dense, chewy texture is similar to firm tofu but with a nutty taste.
To cook it as a vegan alternative to bacon, all you need to do is cut the tempeh into thin strips, marinade them in your favorite smoky seasoning or barbecue sauce, then bake them until crispy.
With its flavorful crunch that mimics that of bacon and its ability to fill up your dishes with umami goodness, tempeh truly stands out against other plant-based foods.
3 – Firm Tofu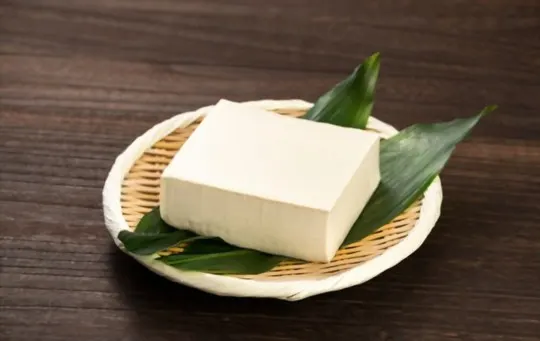 Firm tofu is a vegan staple that can be used as a versatile plant-based cooking alternative.
It offers an incredible amount of potential – surprisingly, when cooked and seasoned properly, it can resemble the flavor, texture, and crunch of bacon.
Firm tofu has a dense, chewy texture that holds its shape when cooked with other ingredients.
To achieve the "bacon-like" flavor and texture of the famous breakfast meat, begin by slicing your block of firm tofu into thin strips; you can then season with chili powder, garlic powder, smoked paprika, nutritional yeast, or liquid smoke for maximum effect.
Once it's been seasoned to your taste, you can pan-fry it in oil for about 5 minutes for a nice crispy bite.
Firm tofu gives you an unbelievable opportunity to recreate almost any recipe in a healthier way without sacrificing flavor.
4 – Potato Skins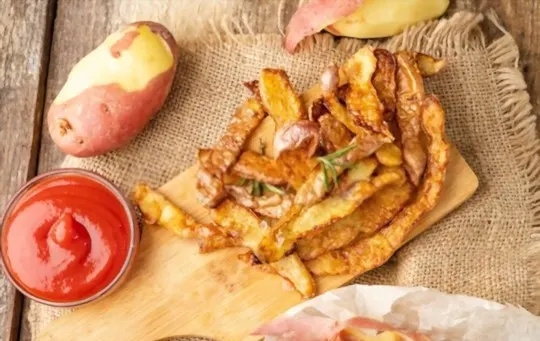 Potato skins have been a long-time favorite appetizer.
After all, what's not to like about crunchy chips loaded with cheese, bacon, and chives? But have you ever thought about cooking with the actual skins themselves? With their unique flavor and texture, potato skins can be used in a variety of vegan dishes as a substitute for bacon – and they're surprisingly easy to make.
All you need to do is prepare your favorite potatoes by scrubbing and baking them in the oven.
Then, remove the potato skin and fry it for a few minutes until it's crispy.
Finally, season them with some spices like garlic powder or paprika before using them in your dish as a vegan-friendly alternative to bacon.
5 – Mushrooms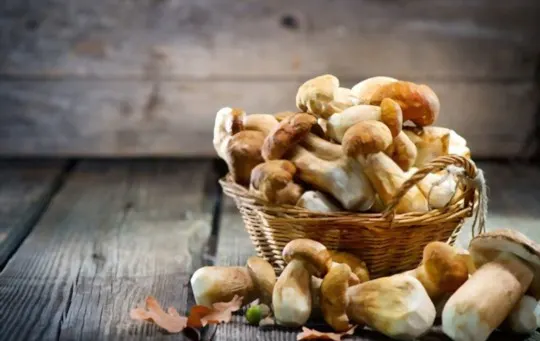 Mushrooms are an enigma.
With their alien-like appearance and robust flavors, mushrooms are both perplexing and bewitching.
Their taste and texture evoke the earthy richness of the forest floor – smooth, delicate, hearty, and savory.
One moment they can be cooked to exude a chewy bite similar to bacon or blended until fibrous bits become part of a creamy soup or risotto.
Completely vegan-friendly and masterfully adaptable, mushrooms can take many forms on the dinner table — either exciting a carnivore's curiosity or conjuring up an alternative craving for herbivores.
Conclusion
In conclusion, vegan bacon substitutes are the perfect way to enjoy your favorite dishes without having to compromise on flavor.
From tempeh and tofu to potato skins and mushrooms, you can find a variety of delicious plant-based options for all types of recipes.
Try some of these vegan bacon alternatives today and start living a more compassionate lifestyle.
About The Author