Vanilla bean is used and loved by millions of people every day across the globe.
Have you ever tried Funfetti Chocolate Chip Cookies or Vanilla Bean Cupcakes? If you did, then you will know why this ingredient is so popular.
Countries like Madagascar, Indonesia, and China are the top producers of Vanilla Beans, with 2900, 2300, and 885 tons, respectively.
We suggest recreating delicious recipes like the "Petite Vanilla Bean Scones" and "Lilac & Honey Infused Vanilla Bundt Cake".
What are the best substitutes for Vanilla beans? It would include Vanilla Powder, Vanilla Sugar, Vanilla Extract, Vanilla Paste, and Almond Extract.
What are Vanilla Beans?
Vanilla Beans consist of pods, which grow on the Vanilla Orchid Plant.
Here, the vines of this plant grow and produce eye-catching flowers as well as pods.
This orchid can only be grown about 10-20⁰ South or North of the equator.
Vanilla Orchids tend to grow extremely well under tropical climates like Mexico, Tongo, Madagascar, Tahiti, Uganda, Reunion, Indonesia, Mauritius, and Comoro.
The people use the beans for adding vanilla flavor to different desserts, sauces, beverages, frosting, ice cream, and syrup.
When it comes to Vanilla Orchids, there are over 110 different types.
But the Vanilla Planifolia, in particular, is sought after and is responsible for producing 99% of the commercial vanilla.
These beans are easy to prepare but come with an expensive price tag.
5 Best Substitutes for Vanilla Beans
Here is a breakdown of the top substitutes for Vanilla Beans:
1 – Vanilla Extract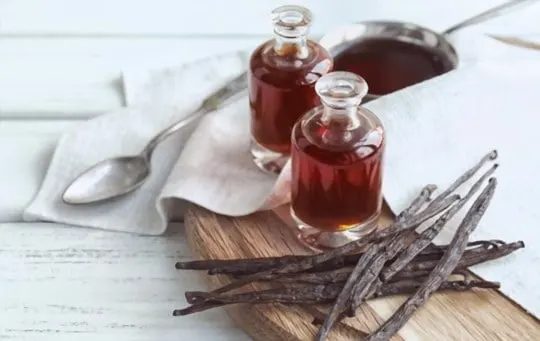 The closest thing to a bean would be an extract, and so this ingredient will make a great substitute.
Here, the beans go through macerating and steeping in a water and alcohol solution for extracting the oil.
The oil is responsible for producing the aroma and flavor of vanilla beans.
Many professional and home bakers use vanilla extract in their desserts daily.
The liquid is very aromatic and possesses a dark hue.
Plus, you will have no issue finding them at the supermarket as they are readily available.
Substitute Ratio – You can use 5ml or one teaspoon of the vanilla extract for equalling one vanilla bean.
2 – Vanilla Sugar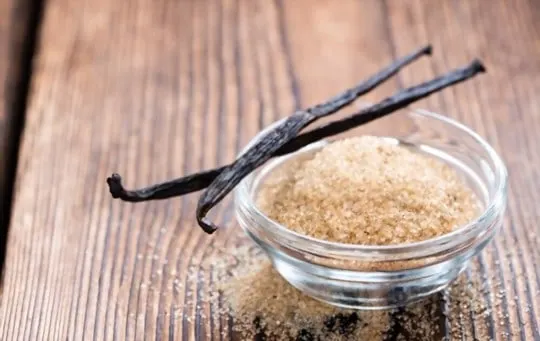 Now, this ingredient will be easily available in your pantry if you bake frequently.
The Vanilla Sugar consists of refined white sugar combined with the dark grains from Vanilla Beans, giving you that delicious vanilla smell.
It comes in a granulated form and pairs well with many desserts and beverages.
But you need to be cautious of the amount you are using since it is sugar at the end of the day.
Substitute Ratio – You can choose to add about 2 tsp of the Vanilla Sugar for one vanilla bean.
3 – Vanilla Powder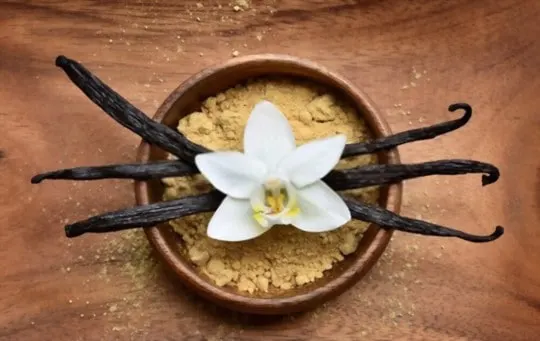 To produce Vanilla Powder, you need to dry and pulverize the vanilla beans.
Also, since it doesn't have alcohol, you can use it in tasty treats like custards, cookies, and puddings.
The powder also tends to be more consecrated compared to the extract.
When you add Vanilla Powder, you can expect your meal to be creamy in terms of its texture.
But certain manufacturing brands sell sweetened vanilla powder.
So, it is important for you always to check its label before you buy it.
Substitute Ratio – Here, we advise you to add over 2 tsp for equalling a single vanilla bean.
4 – Vanilla Paste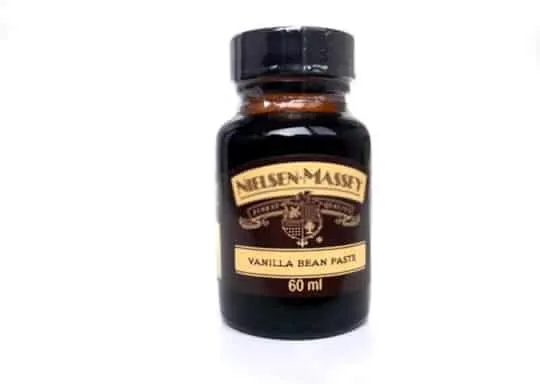 An effective substitute would be to use a Vanilla Paste to obtain that authentic flavor and taste successfully.
The paste is created by scarping out the grains from the vanilla beans and mixing it with some form of binders such as inverted sugar or corn syrup.
Just like Vanilla Sugar, you have to be careful with the sweetness of the paste as well.
The consistency of the vanilla paste is that of syrup, and it is quite intense.
Plus, there are specks of tasty vanilla beans flecked in the paste.
Also, Vanilla Paste is way easier to use compared to Vanilla Beans.
Since it has a high level of intensity, we would encourage you to use it while baking recipes like Vanilla Cake.
Substitute Ratio – You can add about 1 ½ of tsp for one vanilla bean.
5 – Almond Extract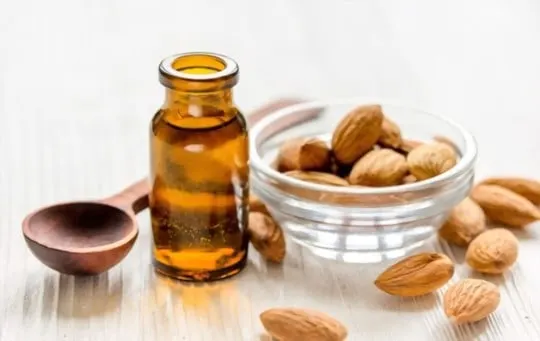 Lastly, you can also use Almond Extract to be your Vanilla Bean substitute.
It has a profile that's quite similar to the paste of Vanilla Beans so that you can expect close results.
This ingredient also features a nutty taste that's similar to a Vanilla Bean.
However, you should expect some difference in the dish because, after all, it's not a Vanilla Bean.
Substitute Ratio – With Almond Extract, it is advisable to use it in the same ratio as the Vanilla Bean in the recipe.
Conclusion
Vanilla is, without a doubt, one of the highly favorited flavoring agents all across the world.
We can't get enough of the calming aroma and its pleasing taste, making it viable in every dessert cuisine.
Besides its versatility in the culinary field, this ingredient also has major health benefits like antioxidant, anticancer, anti-inflammatory, and neuroprotective properties.
About The Author