Teavana is a company that specializes in the sale of loose leaf teas.
Loose leaf tea is also known as "whole leaf" or "uncut" tea because it has not been ground into smaller particles.
The leaves are typically steeped in hot water to produce a beverage that can be consumed on its own or used for other purposes like making iced tea.
Teavana offers customers many different varieties of loose leaf teas; how long do these last?
With this article, you'll learn how to store your Teavana products and how long they will last after their packaging date.
What is Teavana Tea?
Teavana Tea is a company that sells both tea and related products to the public.
Teavana prides itself on providing high-quality loose-leaf blends, single-origin teas, and herbal variety for its customers.
Their main goal is to bring pure joy through delicious flavors while promoting wellness with every sip.
Teavana Tea offers many different kinds of teas for many other occasions.
From a calming blend to energize the day, they have something for everyone.
They even provide ready-made hot and iced teas and tea lattes to satisfy any customer's taste buds.
One of the most popular Teavana Tea beverages is their hot tea lattes.
They offer various flavors, all with unique and delicate flavor profiles that will please any palate.
It is essential to know what kind of teas you like before ordering one because they can taste very different depending on the type of tea used.
Whether it's for morning or night, brunch or dinner, Teavana has got your cravings covered.
With so many delicious blends and varieties to choose from, there is something for everyone at this company—no matter how picky.
How to Store Teavana Tea?
The first step to storing your Teavana tea is by sealing each container of loose-leaf or bagged teas with a tightly fitting lid.
Once the seal has been formed, be sure not to place it directly on heat sources or near anything that may produce heat.
To preserve the tea's freshness, use a cool and dark place in your kitchen away from light, moisture, or any other possible sources of contamination.
Loose leaf tea should not be refrigerated or frozen as this will introduce moisture and age the tea leaves prematurely.
How Long Does Teavana Tea Last?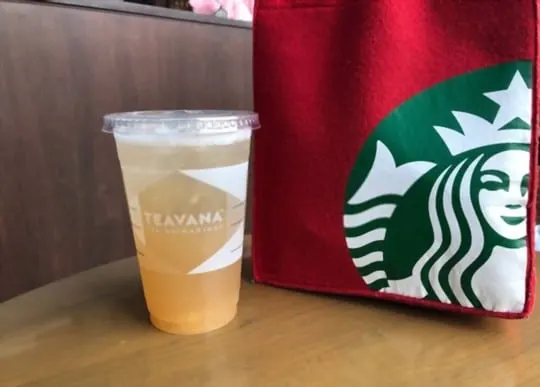 For those who aren't familiar with the products offered by Teavana, tea leaves can be steeped many times.
The key to understanding how long tea lasts all depends on the type of tea and what you do with it.
Like black and green varieties, some types of teas last for up to three years if stored correctly in a cool pantry.
Teavana recommends sealing your loose-leaf items by placing them in an airtight bag or container labeled with the date purchased.
This will help extend their freshness as well as maintain optimum flavor.
Those who have opened one-time use packets from Teavana (loose-leaf not included) should be used within six months.
Now that we know how various long types of tea can last at home, let's dive into some specific examples:
White Tea: White tea can be steeped many times. White tea is a delicate type of tea that needs to be protected and stored correctly.
If you place your white teas in an airtight container or seal them with an oxygen-absorbing packet, they will last up to two years.
When storing loose leaf white tea on its own, it should also last for about one year before starting to lose flavor because it does not contain any tannins as black or green varieties do.
Green Tea: Green teas are typically unfermented and quite fragile compared to other types of brewed drinks out there (such as oolong).
The shelf life for this variety would range from six months if left unsealed to up to three years if sealed in an airtight container.
Oolong Tea: Oolong teas are semi-fermented and typically last for up to one year if stored correctly (sealed with oxygen absorbers, away from light).
Keeping them unsealed can reduce the shelf life by six months or so.
Black Tea: Black tea is fully fermented and has a much longer shelf life than other tea varieties.
Depending on how it was processed, this type of drink can last anywhere between three years when left unsealed but up to ten years if sealed tightly.
You should also avoid storing it in areas where there is a lot of moisture.
How to Tell if Teavana Tea is Bad?
If you're unsure of the freshness and quality of your Teavana tea, here are some quick tips to determine the quality.
If it smells like mold, discard it immediately.
Pour a small amount of warm water over your tea and smell for any changes in fragrance. If there is an off or fishy odor, then the teas are not fresh anymore.
If the leaves are yellowish, then it has lost its flavor.
The packaging and seal should be intact to ensure that your tea is fresh when you purchase it.
The best way to tell if you're drinking old Teavana tea is by looking at the brew's color as well as its aroma before steeping and taste after brewing.
The fresher your leaf blend is, the darker green will be when steeped; this could range from light to dark forest green – with nuances of Ginger Root or Lemon Myrtle.
If your tea is old, the color will be a lighter green with hints of yellow and may look more brown on some varieties such as our Ginger Root or Lemon Myrtle.
Tea leaf blends should have an earthy aroma that isn't too strong when dry but smells stronger once steeped for two to three minutes in boiling water.
If there's no aroma, it means the leaves are stale and need replacing.
The flavor should also taste fresh – smooth and full-bodied without any sourness or bitterness.
We recommend drinking it right away if you're not happy with its freshness since this can change quickly.
Where to Buy Teavana Tea Bags?
Teas from the company have been around since 1997 when they were founded in Atlanta, Georgia, by a man named Andrew T. Mack.
Their teas have grown in popularity over the years and can now be found in shops and Amazon too.
They offer loose-leaf, whole leaf, and cut iced tea bags in various flavors.
You can buy them at their stores or online through the Teavana website.
The company also has an extensive line of teapots, infusers, and other accessories to help you make your perfect cup of tea every time.
If you're looking for a place to buy Teavana tea bags, then Amazon is the best bet.
The website has tons of different brands and types so that you can find the perfect one for your tastes.
After all, variety is the spice of life — or, in this case, teas from around the world.
There's also an option on their site where if you see something listed as out of stock, it could be back through them again soon.
So check there first before giving up hope.
There are many other places online, like eBay and Etsy, with some unique options.
Conclusion
In conclusion, Teavana tea will go bad if it is not stored correctly and leaves are not replaced.
If you want to drink Teavana tea without any worry, purchase a tin with an airtight seal.
If you're worried your Teavana tea is going bad, don't fret.
We have some tips for how to store the tea so that it stays fresh.
Follow the mentioned guidelines and enjoy a delicious cup of hot or iced tea anytime.