It is almost impossible to count the total number of condiments around the globe.
Different culinary cultures around the world make use of their unique condiments tobalance their authenticflavors.
There are only a handful of condimentsthat find universal relevancein almost every cuisine culture.
And yes! Tahini is amongst those few handfuls.
In fact, if you Google it, Tahini is amongst the only few groups of universal condiments that you cannot live without.
Tahini finds a special place in one of the most iconic Middle East and Eastern Mediterranean cuisine, Hummus.
But,
That's not all. Tahini is one of the most versatile condiments, making it ideal for use in a wide array of recipes.
So, what does Tahini taste like, and where can you use this exquisite paste?
What is Tahini Sauce?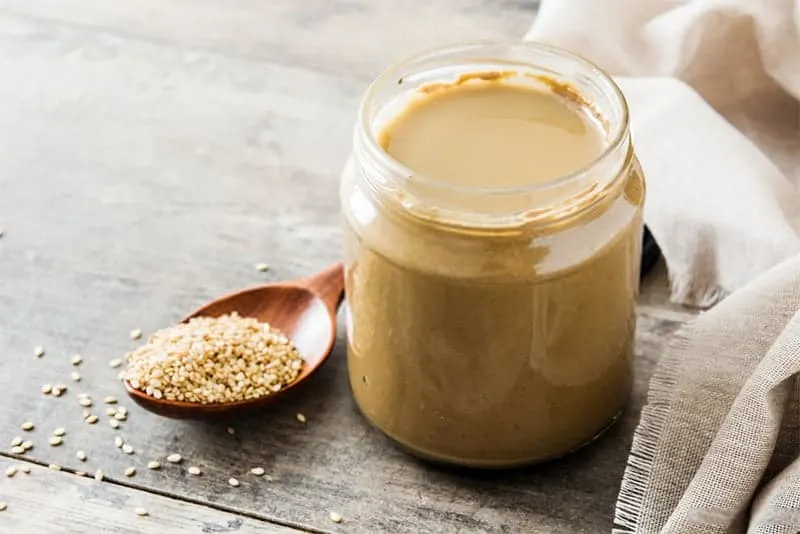 Tahini is a creamy and nutty paste made from ground and roasted hulled/unhulled sesame seeds.
It is served mostly as a dip to complement various dishes and also plays a major role in some of the most iconic dishes like halva, and baba ghanoush.
Tahini is a century-old condiment. Its earliest evidence dates back as far as 4000 years ago.
In some regions like Mesopotamia and Tigris, their cultivation is done mainly for extracting their oil.
The type of tahinis that we usually buy from local stores is made of hulled sesame seeds. But, you can also make your own Tahini using unhulled sesame seeds.
Both these types of Tahinis have different textures and physical appearance (which we will see later).
What Does Tahini Taste Like? Does Tahini Taste Good?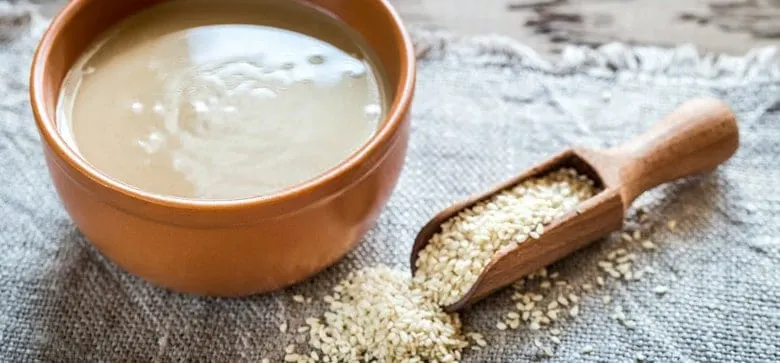 If you are familiar with the taste of sesame seeds, you already have a good idea of what tahini paste will taste like.
After all, it is just a grounded version of the usual sesame seeds, only roasted!
Tahini has a distinctive roasted sesame flavor with a good hint of bitter, savory, and a nutty texture.
It, however, does not have that stereotypical sweet flavor that is common with most seed butter and nut pastes.
The taste will also vary according to how it is made – unhulled or hulled.
Experts say that unhulled tahini pastes are usually more bitter, and their consistency also isn't as smooth as compared to the ones made from hulled sesame.
Tahini made from hulled sesame usually has a light color appearance. Unhulled Tahini, on the other hand, is darker in color.
Tahini also has various nutritional and health benefits associated with it. It is rich in minerals like magnesium, calcium, iron, and also contains a good amount of vitamin B1, B2, B3, B5, and E as well.
How Do You Use Tahini?
The number of ways you can use Tahini is unbelievable. Most people associate it only with some of its most paired dishes (Hummus).
But the actual reality is completely different.
Tahini is one of the only few condiments that you can use with almost any type of regional culinary.
Apart from using it as a simple dip, you can use Tahini as a core ingredient in salad dressing, pasta, toast, sesame burger, ice-cream, brownies, and even cookies.
But, if you want to really harness the full flavor potential of Tahini, you should try whipping out a homemade hummus recipe.
After all, it is the most iconic dish that Tahini is famous for.
There are, however, some precautionary measures you need to take while cooking with Tahini.
Since Tahini is usually store-bought, you have to take tahini expire date into serious consideration.
Apart from promoting a foul flavor, it can also cause serious health issues as well.
Tahini also tends to separate quite easily due to its high-fat content. So make sure to keep and extra spoon and constantly stir while cooking.
Here are some additional dos and donts to keep in mind while using Tahini.
Conclusion
If you are looking for a versatile condiment to experiment with your conventional recipes, Tahini is your ideal pick of poison (not literal, of course!).
From replacing your usual peanut butter to whipping out a unique ice-cream flavor, Tahini does it all.
So what are you waiting for? Go grab a pack of Tahini and start cooking.
About The Author