You don't have to be a vegan to be familiar with Swiss chard. It's too easy for Swiss chard to stand out amongst the endless list of vegetables available at our disposal.
Their distinct and exotic appearance is more than sufficient to attract your attention instantaneously.
Their eye-catching aesthetic feature almost makes you feel guilty for adding them to your recipe.
Apart from their unique appearance, Swiss chard has also found large acceptance in many traditional food recipes.
So, what does Swiss chard taste like? And are they as appetizing as they look?
What is Swiss Chard?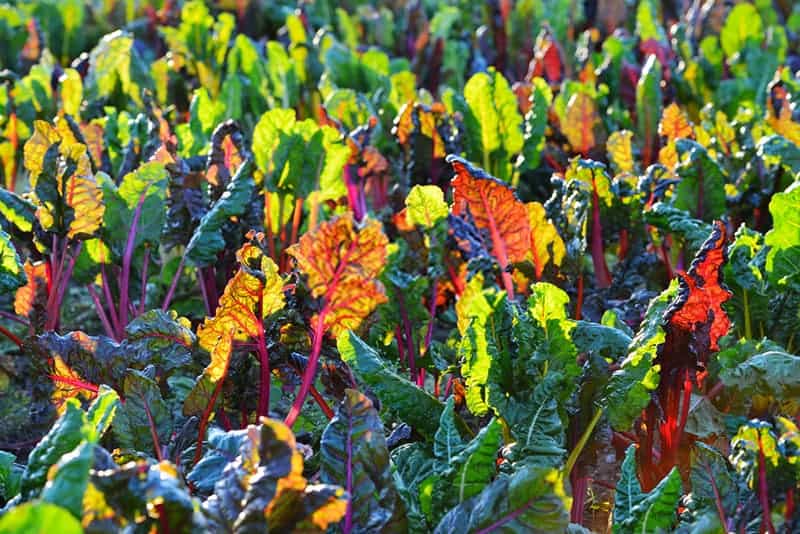 Swiss chard or simply chard is a leafy green vegetable belonging to a group of plant species called Beta Vulgaris. They practically belong to the same group as spinach and beets.
Their physical structure closely resembles celery. Ironically, the name "Swiss" chard is not an indication to its originating country (Switzerland) as most people believe.
Instead, this green leafy vegetable originates from the Mediterranean region. The name "Swiss chard" was given as a way to differentiate it from the traditional spinach around that region.
Swiss chard is available in various forms, each unique in their appearance and taste as well. It is also known by alternate names in different places such as silverbeet, Roman kale, spinach beet, mangold, etc.
What Does Swiss Chard Taste Like? Does Rainbow Chard Taste Good?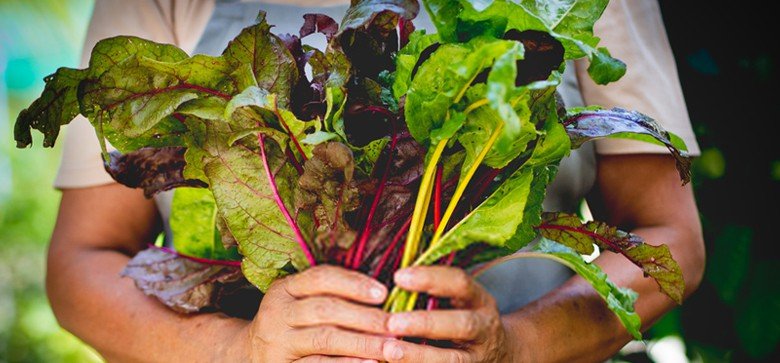 To begin with, it does NOT taste anything like a Swiss cheese or anything remotely associated with Switzerland. Unlike beetroot, chard is cultivated for both its leaf and stem as well.
Both of these have contrasting taste palates. The taste of Swiss chard leaf is most comparable to spinach or beet greens. They are very tender and have identical leafy texture as spinach.
They are basically a milder version of spinach with a slight hint of bitterness; but not as relevant as Brussel sprouts or kale.
The stem of the chard, on the other hand, has a sweet and crunchy flavor. The texture resembles most closely to a bok choy stem.
Due to such contrast flavors between the stem and the green leaf, swiss chard is ideal for use in a various number of cooking recipes.
Nutritional Value
Remember when your mother used to force the green leaves down your throat? Well, it seems all that effort had a silver lining.
Swiss chard has some of the most diverse nutritional health benefits as compared to any other types of veggies.
They have a very rich source of some of the most crucial nutritional compounds such as magnesium, iron, vitamin K, C, A, protein, fiber, and a significant percentage of antioxidants as well.
How to Cook Swiss Chard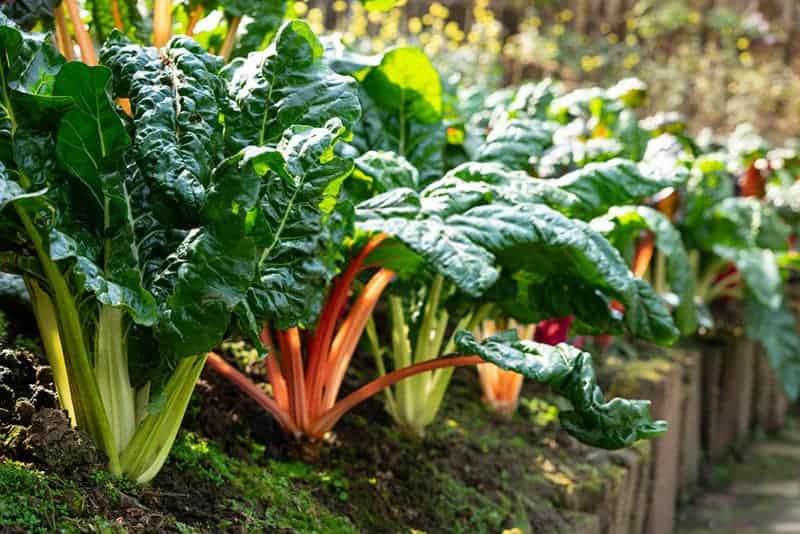 Swiss chard is one of the easiest vegetables to cook and also one of the most versatile in terms of its usage. They can be used in endless forms of cooking methods and can be consumed either raw or cooked.
The most common way of using the swiss chard is in salads when they are tender and young. However, as they mature, they are used more in a sautéed form to be added with some other ingredients.
You can also make two different dishes from the green leaves and stems as well. Since they taste differently, you can practically obtain two dishes from a single ingredient.
For making the basic chard salad, you have to first remove the stems (save it for other recipes), wash the green leaves thoroughly, tear them into small bits, and use them as your salad base.
You can toss in any types of vegetable mixtures you want and sprinkle a few drops of olive oil and salt for seasoning.
Precautions
Clean the chard thoroughly and remove any leaves with holes or brown patches.
A gentle rinse is ideal. If you soak the chard, it will lose its nutrients and also promote a soggy texture.
Conclusion
Green vegetables are healthy! That is the universal truth. However, they are always let down by their underwhelming taste.
This does not seem to be the case for Swiss chard. They look aesthetically pleasing with their colorful presentation, and the taste does not disappoint as well.
What more do you want from your veggies?