Summer squash often gets overlooked in the kitchen.
However, cooking and using this glorious vegetable is easier and more convenient than you might think.
With some creativity, you can use it for anything from an addition to salads to a low-carb pastry substitute.
On top of that, there are plenty of easy-to-find substitutes if it isn't available in your local grocery store.
So why not let summer squash bring out the creative chef in you? Cooking with this vegetable is sure to be a rewarding experience – let's explore all its uses and the five best substitutes for summer squash.
What's Summer Squash?
Summer squash is a type of edible squash that is harvested while immature before the rind has hardened.
It is typically eaten in its raw form or cooked and can be found in a variety of shapes, sizes, and colors.
The most common varieties of summer squash are zucchini, yellow crookneck squash, pattypan squash, tatuma squash, tromboncino squash, and cousa squash.
Summer squash has a mild flavor and can be eaten raw or cooked.
When cooked, it has a soft texture with a slightly sweet taste.
Summer squash can be cooked in many different ways, such as steaming, baking, grilling, or sautéing.
It can also be added to soups and stews for extra flavor and nutrition.
Summer squash is often served as part of salads or roasted as a side dish with other vegetables.
Summer squash is an excellent source of vitamins A and C, as well as dietary fiber.
It also contains potassium which helps to regulate blood pressure levels, and magnesium, which helps to keep bones strong.
Overall, summer squash is an incredibly versatile vegetable that can be used in many dishes, from salads to main courses.
Its mild flavor makes it easy to incorporate into any meal, while its nutritional benefits make it an excellent addition to any diet.
The 5 BEST Substitutes for Summer Squash
If you're looking for a vegetable to use as an alternative to summer squash, you have many options.
Here are five of the best substitutes for summer squash that can be used in almost any recipe calling for this versatile ingredient.
1 – Spaghetti Squash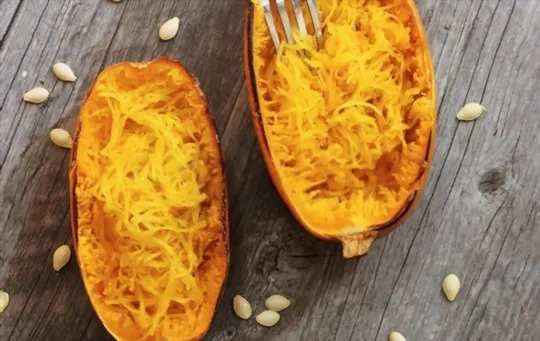 Spaghetti squash is an incredibly versatile vegetable that has the ability to be a great substitute for summer squash.
This type of squash has an oblong shape and yellow or orange coloring, similar to pumpkins.
When cooked, the flesh of spaghetti squash easily shreds into thin strands similar to noodles.
Hence its name.
The texture of these long stringy noodles is slightly chewy yet soft, and its subtle flavor pairs well with other ingredients such as herbs, spices, and sauces.
Roasting in the oven or boiling in a pot are two of the most popular ways to prepare spaghetti squash; both will yield flavorful results that make it a very useful alternative to traditional summer squash dishes.
2 – Acorn Squash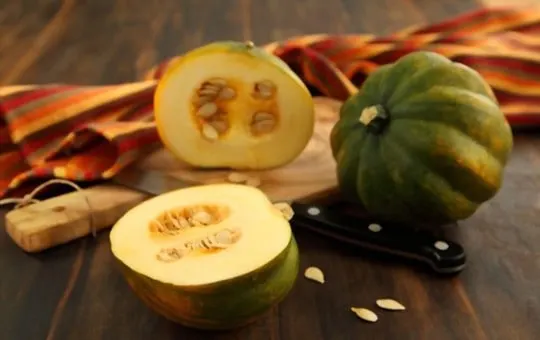 Acorn squash is one of the most recognizable winter vegetables out there, known for its deep creases and vibrant orange hue.
It has a sweet but nutty taste, and its flesh is quite dense and slightly chewy.
Whether roasted, boiled, or puréed, acorn squash can be enjoyed in a wide variety of dishes like stuffed pasta, salads or soups.
Though it's traditionally used as an autumn staple due to its seasonal availability, you can effectively swap it for summer squashes like zucchini when cooking.
As long as you bear in mind the denser texture of acorn squash and allow for a longer roasting time – you'll enjoy delicious results.
3 – Hubbard Squash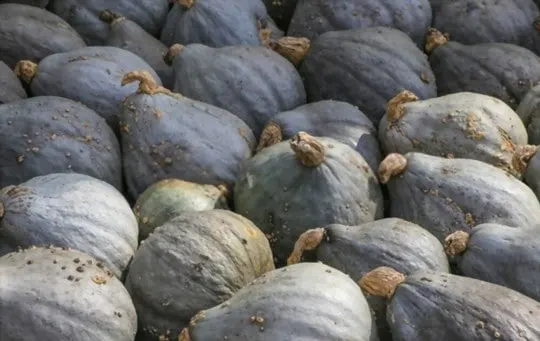 Hubbard squash is a winter squash variety that is recognized for its unique shape and vibrant color.
This large, ribbed vegetable can grow anywhere from 6-20 pounds, varying in hues of blue, orange, and green.
Though the skin can be hard to cut through, the inner flesh is tremendously sweet and filling when cooked.
Its texture changes depending on how it is prepared: cooked down slowly to release its sugar content or roasted for maximum taste potential, making for two different experiences.
To substitute Hubbard for summer squash in a recipe, simply adjust the cooking time, as Hubbard needs more time to become tender.
With a simple switch, you can take any dish from seasonal to all year long.
4 – Buttercup Squash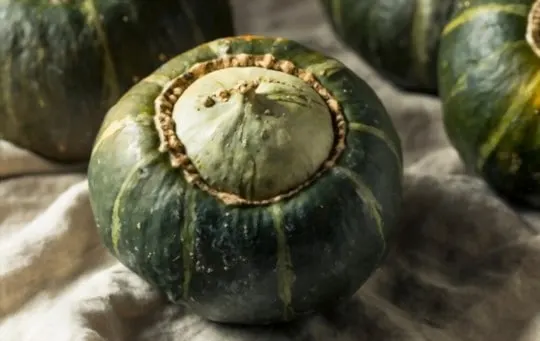 If you have never heard of buttercup squash, it is time that you discovered this hidden gem.
Part of the Cucurbitaceae family, which includes other winter squashes like acorn and butternut, this vegetable is an excellent addition to your favorite Thanksgiving recipe.
With a deep orange color and firm texture, buttercup squash has a distinct flavor profile with its creamy sweetness resembling a cross between sweet potato and acorn squash.
Even better, it pairs particularly well when substituted for summer squashes in many dishes.
So when you're feeling like experimenting in the kitchen, don't forget to pick up some delicious buttercup squash.
5 – Delicata Squash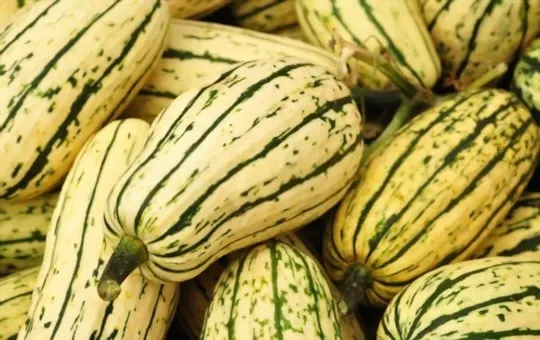 Delicata squash is a unique root vegetable that has caught the attention of health-conscious cooks in recent years.
It is oval-shaped and has distinctive cream and green stripes on its hard skin.
It can be baked, roasted, boiled, and even microwaved with satisfactory results.
Its sweet, nutty taste combined with its creamy flesh make it an ideal centerpiece for any dish; it pairs well with spices like cumin, garlic, oregano, thyme, and chili flakes.
For those who haven't yet tried delicata squash but would like to add more vegetables to their diets, it makes a wonderful substitute for summer squash in many different recipes.
Conclusion
In conclusion, summer squash is a versatile vegetable family that can be used for countless dishes.
With the addition of winter varieties like spaghetti, acorn, Hubbard, buttercup, and delicata squashes to your repertoire, you will have plenty of delicious options to choose from all year round.
Whether boiled, roasted, or fried – these vegetables are sure to add flavor and nutrition to your meals.
So the next time you're looking for a new way to jazz up summer squash recipes, don't forget to give winter squashes a try.