It is popularly believed that Soylent's introduction into the world of food and nutrition was out of pure necessity.
In December 2012, a group of start-up engineers in San Francisco's Silicon Valley developed a soy-based meal that met all the nutrition requirements of a healthy meal.
The objective was to save time they spent on cooking while also preventing them from continually reaching out for junk food.
According to Healthline, Soylent is a comparatively affordable and nutritious drink rich in good fat, carbs, protein, fiber, and essential micronutrients in 400 calories.
They are also nut-free, lactose-free, and vegan, so you don't have to worry about related allergies and preferences.
Considering all its benefits, you want to make sure you're getting the best out of your Soylent.
Here's an answer to your question "how long does Soylent last?" and how to tell good Soylent apart from the bad.
How Long Does Soylent Last? Does Soylent Go Bad?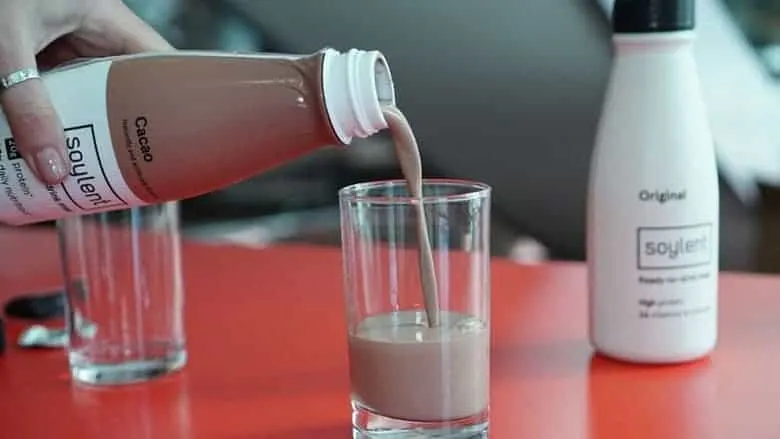 Soylent, when stored properly, can last for about a year. This is according to the very manufacturers of Soylent themselves.
A well-sealed unopened can stored in a cool and dry place remains unspoiled for around 12 months.
Soylent comes in two main varieties, powdered and bottled. Both powdered and bottled Soylent can last for a year or two without going bad.
However, it is strongly recommended that you consume your Soylent for a year's duration.
This is because the vitamin blend begins to lose its efficiency over time, causing a loss of nutritional value in your Soylent.
Soylent packages and bottles are labeled with manufacturing, expiration, or 'best by' date.
You won't really be causing yourself any harm even if you consume a packet or bottle of Soylent a few months after the expiry date.
You may still consume it, although ill-advised, but won't benefit from any of its contents.
After a year of exceeding the expiry date, Soylente, won't turn bad per se but will become inadequate nutrition wise.
You need not store your powdered Soylent packages in the refrigerator because it is a dry mix.
As for Soylent bottles, storing them in a refrigerator can help prolong their shelf life. However, if your Soylent bottle is already opened, you are advised to drink it within 24 hours.
Soylent is richly packed with all essential nutrients blended to give you the full benefit of having a complete meal.
So, if your Soylent loses its nutritional value, there is no point in consuming it anymore. You might as well consider tossing it to be on the safer side.
How to Tell if Soylent is Bad?
When Soylent goes bad, you're going to notice a change in its taste and texture.
Powdered Soylent mix, when unusable well after it has crossed its expiry date, is going to taste and feel different.
The mixture is likely to be chalkier and tastes husky. Unless there aren't any apparent signs of decay like greying due to mold growth consuming it is okay.
However, it is advised that you avoid drinking Soylent after its 'best by' date as it won't have any nutritional value.
As for bottled Soylent, once gone bad, it will smell and taste a little funky. This is because of the content of moisture due to the addition of water amongst its other ingredients.
Powdered Soylent mixes after being opened are likely to last longer than a bottle of Soylent because of this.
Soylent goes bad either when it crosses its 'best by' date or because you haven't stored them properly.
If you've left your Soylent powdered mix out without sealing it properly or your Soylent bottle is uncapped and out in the open at room temperature; you better think twice before consuming it.
If you've already mixed your Soylent powder, it's going to behave the same as a Soylent bottle. The moisture will make it rapidly go bad, especially out in the open at room temperature.
Also, because Soylent contains a lot of fat, it accelerates bacteria's formation when not stored well. Fat rancidity is a sure sign that your Soylent has gone bad.
Conclusion
Soylent has received a ton of reviews across poles. It is a product that has worked well for some and not so well for others.
Like any product, it is not ideal for all people and requires discretion while consuming.
Joshua Sargent at SFGATE calls Soylent a top-fix for his food-related problems, while ArwaMahdawi at The Guardian calls it everything that's wrong with modern life.
However, Soylent has been continuously improving upon their formulas and has recently even come up with chewable Soylent bars.
The point being, we can hope for Soylent to enhance the quality of their recipe and storage capacity over time, but in the meanwhile, we need to abide by food safety guidelines.