Ramen is a noodle soup dish originally from China but popular in Japan.
The ingredients are typically boiled wheat noodles, and broth often flavored with soy sauce or miso.
It is usually topped with meat or eggs; fresh vegetables are sometimes added just before serving.
Ramen has a rich, savory taste that is made up of different elements.
The broth, noodles, and meat or eggs are the most important elements that affect the overall taste of ramen.
This Japanese dish is easy to make, making it a favorite among college students.
Many different side dishes can be served with ramen to create a well-rounded meal.
Read on to learn about 8 of the best side dishes to serve with ramen.
What to Serve with Ramen? 8 BEST Side Dishes
As you have already known, ramen is a noodle soup in Japan.
There are many variations of ramen, but the most popular one is tonkatsu ramen.
This type of ramen is made with pork bone broth, and it has a rich and creamy flavor.
It goes well with many side dishes.
However, beginners should serve ramen with fresh vegetables.
Here are 8 of the best side dishes that you can consider:
1. Sauteed Bok Choy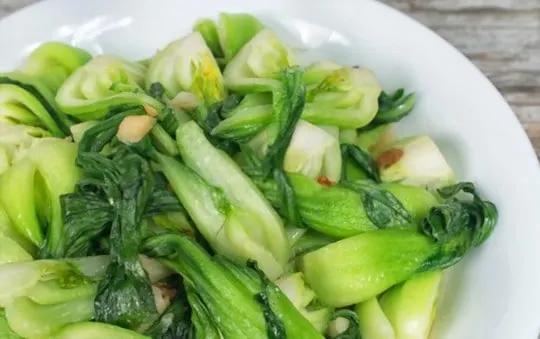 The vibrant green color is perfect for summer meals.
Bok Choy provides a crunchy texture and a mild sweetness that pairs perfectly with the salty broth of ramen.
Simply sauteeing the bok choy in a bit of oil brings out its flavor and makes it nice and tender.
And, it only takes a few minutes to cook.
You can also add other vegetables to your sauté, such as mushrooms, snow peas, or green onions.
Once you master a basic sauté, the possibilities are endless.
2. Gyoza Dumplings
Gyoza is a type of dumpling that is popular in Japan.
It's typically filled with ground pork and vegetables.
You need to sautee some gyoza wrappers and add some vegetables and spices to make this side dish.
The best part about it? You don't even have to worry about making the wrappers from scratch.
There are many brands of pre-made gyoza wrappers that you can find at your local grocery store.
Gyoza makes a great appetizer or main course.
And, they're perfect for parties.
3. Grilled Teriyaki Veggies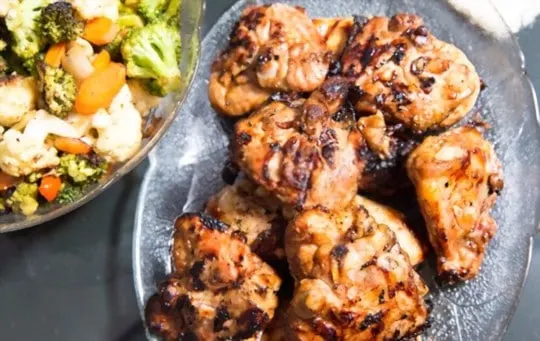 These grilled veggies are a fantastic side dish for tonkatsu ramen.
The veggies take on a hearty texture and an amazing smoky flavor that only comes from the grill.
And, it's really easy to make.
Just slice up your favorite vegetables and cook them over a direct flame until they become charred and delicious-looking.
The best part is, you can use any vegetables that you like.
Asparagus, bell peppers, onions, and zucchini all work great.
4. Basic Fried Rice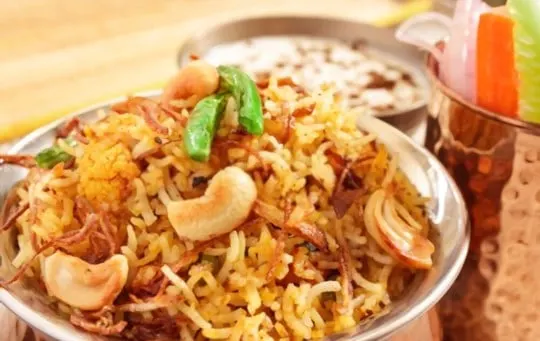 Fried rice is a dish that is popular in many countries.
It's made with cooked rice, eggs, vegetables, and soy sauce.
For extra zing, place some sliced garlic, chili peppers, and ginger in the oil before frying your rice.
Fried rice is a great side dish for many dishes, but it's especially perfect with ramen.
5. Cucumber and Chilli Salad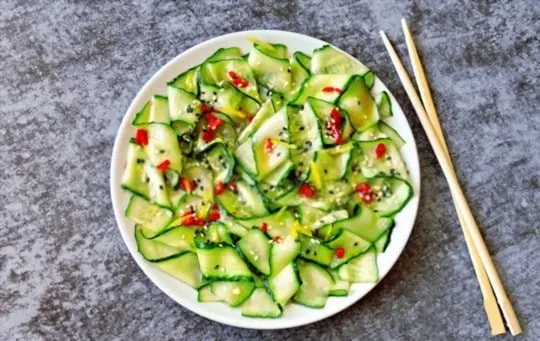 This refreshing cucumber and chili salad is the perfect side dish for a hot summer day.
The crunchy cucumbers and the spicy red peppers perfectly contrast the salty ramen broth.
It's also really easy to make.
Mix some sliced cucumbers, red pepper flakes, rice vinegar, and honey.
You can also add some chopped cilantro or mint for extra flavor.
6. Yakitori Skewers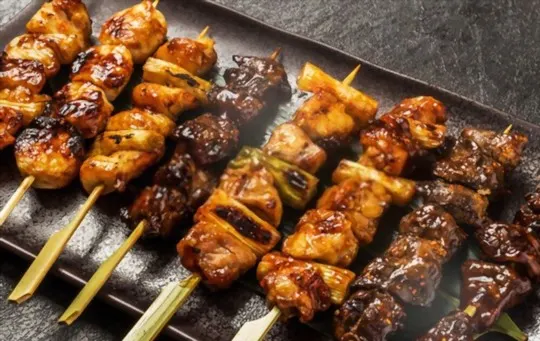 Yakitori skewers are a classic Japanese dish.
They're made with chicken, vegetables, and teriyaki sauce.
Thread your favorite chicken and vegetable combos onto skewers and grill them until they are cooked through.
The best part is, yakitori skewers make a great appetizer or main course.
They're perfect for casual gatherings with family and friends.
7. Basic Tofu Stir Fry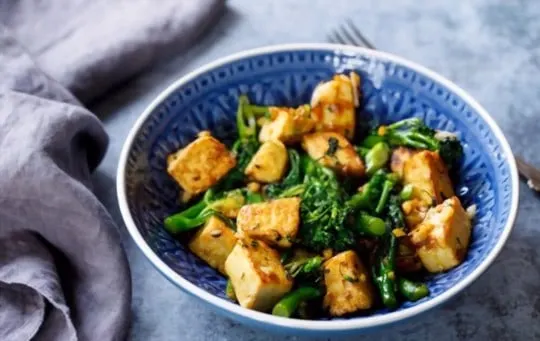 This basic tofu stir fry is one of Japan's most popular side dishes.
It's made with firm tofu, green onions, ginger, and garlic.
Just sautee the ingredients together to make a simple yet delicious dish.
You can add some soy sauce, sesame oil, or chili peppers for extra flavor.
Tofu stir fry is a great side dish for all kinds of meals.
It's healthy, delicious, and easy to make.
8. Kimchi
Kimchi is a traditional Korean side dish that's made with fermented vegetables.
It goes well with ramen because it provides a sour, spicy, and umami flavor contrast.
If you've never had kimchi before, it's worth a try.
It can be a little bit spicy, but the flavor is amazing.
And, kimchi is a great source of probiotics.
Kimchi is available in most grocery stores these days.
But, if you can't find it near you, you can always order it online.
There are tons of different recipes for kimchi that you can find on the internet.
You can even make your own.
Conclusion
Ramen is a Japanese noodle dish that can be enjoyed year-round.
It's typically served in a flavorful broth with meat and vegetables.
Ramen is so delicious that people often eat it for dinner instead of lunch or breakfast.
To have the best ramen experience possible, you need to have the right side dishes on your table.
The dishes on this list are eight of the best side dishes to serve with ramen.
They're tasty, easy to make, and pair perfectly with ramen broth.