Pork shoulder is an often misunderstood cut of meat that has a bad reputation.
Some people think the shoulder cuts are overly fatty, with little flavor individually, but when you cook pork shoulder properly, it does not have to be this way at all.
Pork shoulder has some stand-out flavors, making it unique, especially when you cook it slowly over a few hours.
The key to cooking pork shoulder is to cook it low and slow, which helps break down the fat and connective tissues within the meat into something extremely flavorful and tender.
There are a few different ways to prepare pork shoulder, but the most popular way is to braise it in liquid.
While many people throw in water, broth, or even beer for added flavor, the best thing to use when cooking pork shoulder is apple juice.
Not only does this add a subtle sweetness that contrasts well with the savory flavors of the meat, but it also helps keep the pork shoulder moist.
Once your pork shoulder is cooked, you can serve it with a variety of different things.
Adding some apples to the meal works very well for something that pairs well with the apple juice flavor.
You could even wrap it in puff pastry for an extra unique spin on this common comfort food dish.
In this article, we will list the eight best side dishes you can serve with pork shoulder.
Why Consider Serving Side Dishes for Pork Shoulder?
Pork shoulder makes for a fantastic dinner. It is filling, it's inexpensive, and it can be used in many different dishes.
However, pork shoulder also tends to overcook. This leads to dry meat that isn't as delicious as it could be.
If you want your pork shoulder to taste great, then side dishes are essential.
As the accompanying dishes, they provide lots of different textures and flavors.
They can make your pork shoulder taste incredibly delicious.
Aside from flavor, side dishes are also important because they keep the meal interesting.
Having a variety of enjoyable foods to choose from makes dinner more fun.
Plus, it ensures that everyone will be satisfied when you're done eating lunch or dinner.
Consider serving side dishes with your pork shoulder to make a fantastic meal.
It will taste great, and you'll have a nice time eating it.
What to Serve with Pork Shoulder? 8 BEST Side Dishes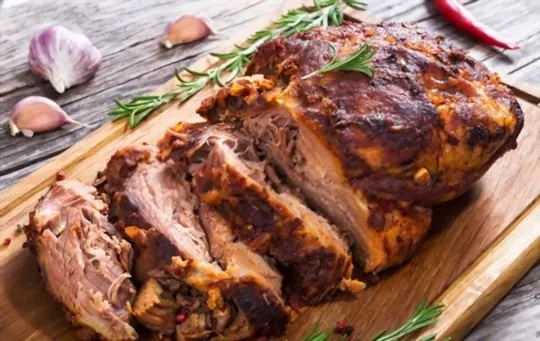 Here are the best side dishes to serve with pork shoulder:
1 – Pesto Spaghetti Squash
Importantly, spaghetti squash is a great replacement for pasta.
The best part about spaghetti squash is that you can add whatever topping you want to make it taste amazing.
It's versatile, delicious, and very nutritious. Once you eat it, you won't miss traditional pasta at all.
For a wonderful dinner side dish, we recommend making pesto spaghetti squash.
It tastes fantastic and goes well with any main dish with some meat (preferably pork shoulder).
You can also add a few more ingredients to make the recipe your own.
2 – Sautéed Kale with Onion and Garlic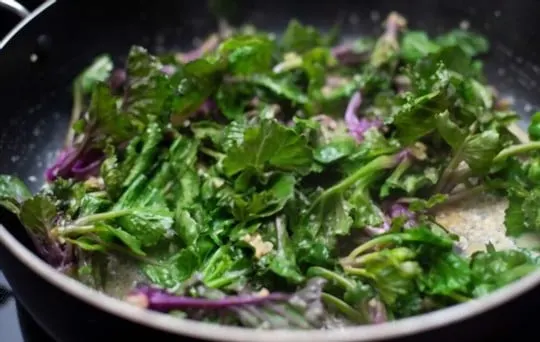 Another great side dish is sautéed kale with onion and garlic. It's incredibly easy to make, and it tastes amazing.
The onions give the kale a delicious flavor, while the garlic adds an incredible crunch.
You can use any oil you want, but avocado oil works very well.
If you prefer more ingredients, try adding a tablespoon of lemon juice, salt to taste, and a dash of ground black pepper.
The lemon juice will make the kale taste even better, while the salt and black pepper enhance the flavor of everything else.
3 – Vegan Creamed Spinach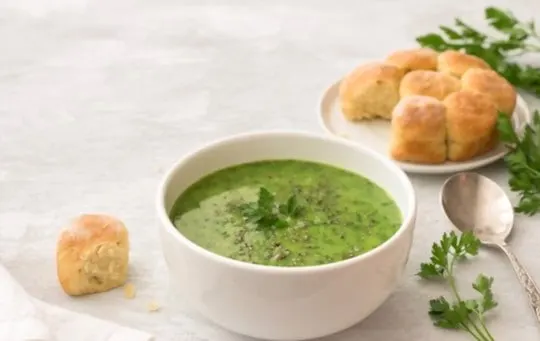 Creamed spinach is usually made with lots of butter and heavy cream.
People like it because it's delicious and incredibly easy to make.
However, if you want a tasty creamed spinach side dish that is vegan, we recommend making this one instead.
Even without the butter and heavy cream, vegan creamed spinach still tastes amazing.
The secret ingredient here is Mori-Nu tofu, which adds lots of protein and thickness to the dish.
You can make this side dish very quickly, making it perfect for when you're in a rush.
The recipe is also very flexible; feel free to add breadcrumbs or tahini, for example.
4 – Sweet Potato Home Fries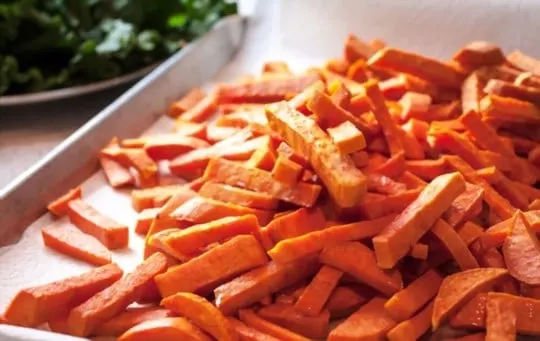 Sweet potato home fries are a fantastic replacement for traditional French fries.
They're healthier for you, and they taste amazing.
To make them, cut sweet potatoes into wedges, sprinkle salt on top of them (and whatever spices you want), and roast the potatoes in the oven.
It's very easy to make, and it will fill you up nicely.
You can also choose to make sweet potato home fries healthier by baking them instead of roasting them.
If you use the oven, be sure to spray plenty of cooking oil on top of the wedges before putting them in.
This will prevent sticking, which saves calories (and makes the recipe easier to clean up).
5 – Green Beans and Mushrooms with Shallots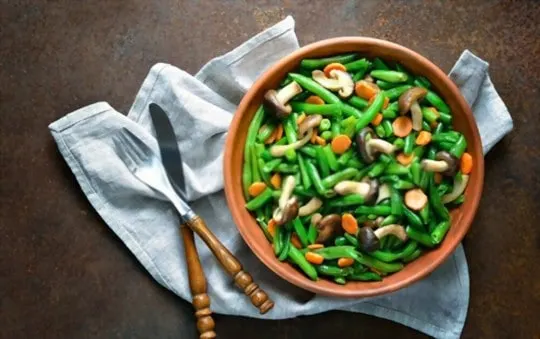 This green beans and mushrooms side dish with shallots is so delicious; you'll quickly forget all about the pork shoulder.
The shallots are what make this recipe taste amazing.
They add a lot of flavor to it without being too overpowering, making the entire thing incredibly enjoyable.
The addition of mushrooms makes it even better, while the thyme gives an incredible taste.
This green beans and mushrooms side dish with shallots only takes 20 minutes to make, which makes it perfect for when you're in a hurry.
It's perfectly nutritious, but if you want more protein, feel free to throw in some chopped chicken or beef into the mix.
6 – Quinoa and Avocado Side Salad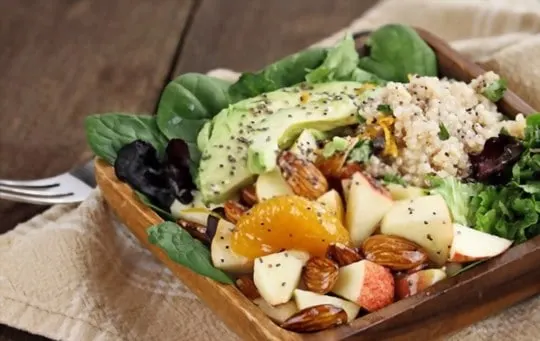 One of the best things about quinoa is how versatile it is.
This quinoa and avocado side salad recipe is perfect for those who want to try something different with their pork shoulder main dish.
Quinoa and avocado side dishes are incredibly tasty, and they're also extremely nutritious.
Once you mix them, the salad will be extremely filling, making it a great option for those watching their weight.
The dish only takes around 20 minutes to make, making it perfect for running late.
We recommend enjoying the salad with some soy sauce or olive oil.
7 – Grilled Corn on the Cob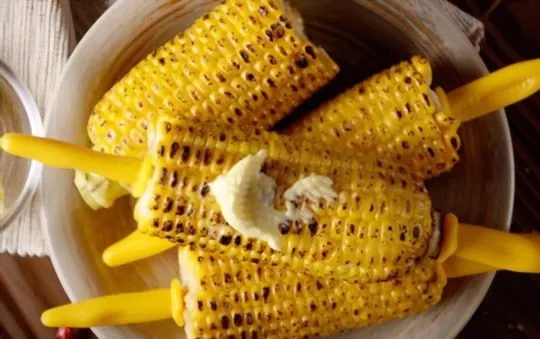 Corn on the cob is a fantastic side dish for pork shoulder. It's incredibly easy to make, and it tastes amazing.
The trick to making grilled corn on the cob is to use a grill with a lid that can close.
This way, you'll get an even cook across all of your corn cobs, which makes them taste just right.
This side dish with pork shoulder is incredibly healthy.
Some people add a little bit of salt and butter, but you can also go healthier with olive oil or garlic powder.
Check out our recipe on how to grill corn on the cob in detail here.
8 – Grilled Asparagus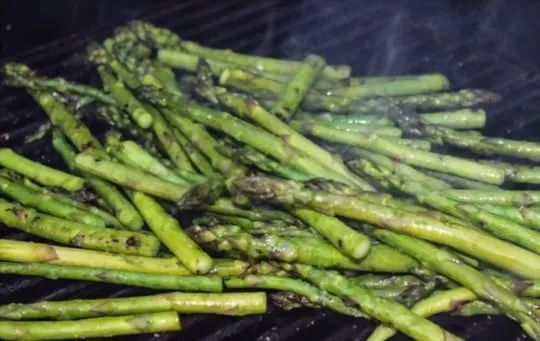 Grilled asparagus is a great side dish to serve with pork shoulder.
It's healthy and easy to make, which is why we recommend it for those who want a hassle-free meal.
There are several ways you can grill asparagus; the easiest way is to buy aluminum foil and wrap the asparagus into it.
Make sure the foil is tight so that no juices escape, then grill them for 5 minutes.
If you want more flavor, toss some salt or soy sauce on top of your asparagus before grilling.
This will give them a lot of taste – but be careful not to make them too salty.
This side dish with pork shoulder is perfect for when you're in a hurry.
It takes under 10 minutes to make, and it's incredibly healthy.
Conclusion
Pork shoulder is a fantastic dish to serve with many side dishes.
If you don't want to go with classic baked potatoes and vegetables, we recommend trying some of these recipes instead.
Each has its unique flavor and taste, which makes them all great options for dinner.
You can't go wrong with either of these dishes.
They are simple to make, healthy, and taste great when served with pork shoulder.
If you want more variety in your diet or are looking for a recipe with fewer carbs, this is perfect for you too.