What could be more whimsical than enjoying sweet and refreshing fruits anytime of the day! Today, we will have papaya.
Have you ever tried of these delightful fruits before? A lot of foodies have tried eating papaya, but not all of them enjoy the experience.
What does papaya taste like? How to cook papaya?
If you have a lot of questions regarding papaya, let this article show you essential information. Read on!
What Is Papaya?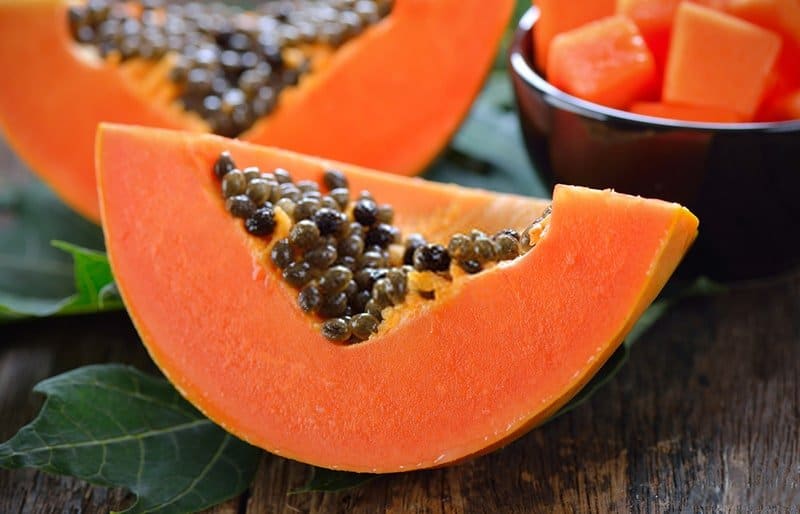 Carica papaya, otherwise known as papaya is a tropical fruit plant (source). It originally came from Southern Mexico.
It is one of the leading factors that influenced the Spanish and Portuguese explorers to introduce and cultivate the fruit to some other countries all over the world.
These countries include the Philippines, Indonesia, India, some regions in Africa, and various countries in Latin America (source).
Nowadays, papaya is being shipped to various places worldwide. It's a success because of the fast growth rate it has.
The moment that you plant papaya, it will start to produce fruits in just 3 year's time. However, cold weather may be a problem as it is sensitive to frost.
As for labeling papayas, they're pear-shaped and soft fruit together with yellow or green skin, based on ripeness.
Inside the fruit is an orange flesh, which includes yellow and pink hues, having black seeds that have peppery taste.
What Does Papaya Taste Like? Does Papaya Taste Good?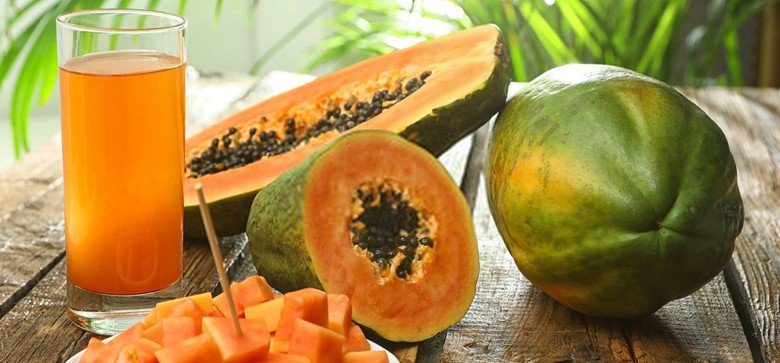 For papaya to produce a delicious taste, it should be ripe. Otherwise, it will taste bad or bland.
When ripe, its taste is more like a dry sweet flavor, having a soft texture. You might also taste a bit muskiness in it that adds to its flavor.
Nonetheless, when overripe, it becomes too musky.
Furthermore, its taste is juicy and refreshing, while some have nectar-like taste, which may be comparable to tropical and exotic mangoes.
Before you can enjoy it, make sure to get rid of its skin, the seed, as well as its fibrous flesh.
Eating it raw may not be advisable as it has a weird smell and tastes bitter.
Best Ways to Eat Papaya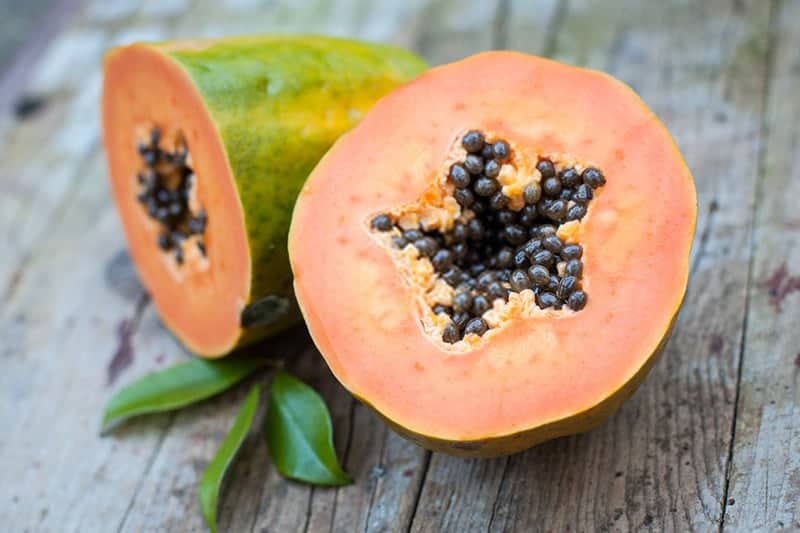 All thanks to its mild, complex flavor, papaya has great versatility. You may puree it to flavor various sweet and savory soups, sauces, or desserts.
Further, since papaya has papain enzymes, they can break down proteins and are essential for marinating.
On the other hand, in Vietnamese and Thai cuisine (recipe), the under-ripe papaya is used as a vital ingredient, specifically to papaya salad.
In these countries, a typical way to use papaya is to pickle and then add to soups or prepare it with salad with chili or lime.
The key here is for you to bring the mild flavor of the fruit in the dishes.
So much like avocado, papayas are nonetheless another flexible and creamy fruit you can use in earing an assortment of dishes and snacks.
Commonly, completely ripe papaya is consumed raw, while the unripe papaya is ideal for cooked meals.
Final Thought
That's it! Aside from answering your question, what does papaya taste like? You are now also supplemented with various necessary information about it.
Either you want to try it raw or ripe, it's your choice –it is surely a great fruit to eat or to incorporate in your dishes.
Try it now and see for yourself, how delightfully amazing it is!
About The Author