Have you ever been in a situation where you wanted to make something delicious with a non-dairy buttermilk substitute?
A delicate cake or maybe fluffy pancakes, but can't find the right ingredient?
After much searching and research, I found that there are five best non-dairy substitutes for buttermilk.
They all vary in taste and texture; however, they can be used as an excellent alternative for baking and cooking.
For instance, almond milk can provide a similar texture to mashed potatoes instead of butter.
Or if you're looking for a low-carb option – use kefir.
My question is – what is the best milk substitute to use when baking or cooking? Tell me your thoughts.
Why Consider Serving Non-dairy Buttermilk?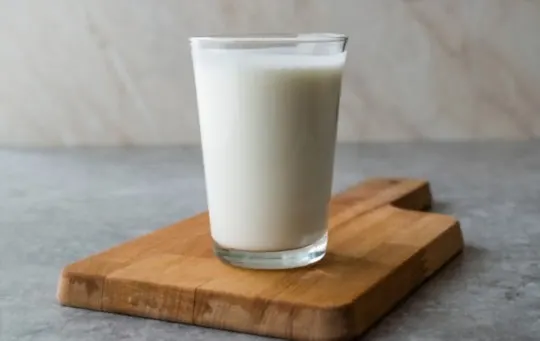 Non-dairy buttermilk is the latest addition to the non-dairy menu, and with its unique nutritional value and creamy taste, it's leaving many of us perplexed as to why we hadn't thought of it before.
Packed with plant protein, healthy fats, vitamins, minerals, and lactic acid, non-dairy buttermilk has a light and creamy texture making it easy to work with.
From breakfast pancakes to dinner curries and marinades, this versatile dairy alternative can be used in many recipes.
Not only is it lactose-free and vegan-friendly, but its sourness can also bring an excellent flavor explosion due to its slightly acidic character.
Whether you decide on serving non-dairy buttermilk plain or adding other flavors like rosemary or garlic into your dish, this intriguing dairy substitute strikes the perfect balance between healthiness and tastiness.
The 5 BEST Non-dairy Substitutes for Buttermilk
If you're vegan, lactose intolerant, or just trying to cut down on dairy in your diet, you may be wondering what the best non-dairy substitutes for buttermilk are.
Buttermilk is a key ingredient for many recipes, from pancakes and waffles to biscuits and fried chicken.
Not only does it add flavor, but it also helps to moisten and tenderize baked goods.
So if you're looking for a dairy-free alternative, here are the five best non-dairy substitutes for buttermilk.
1 – Lemon and Non-dairy Milk
Lemon and non-dairy milk seem like two ingredients that would never belong together – nothing more than a perplexing combination.
Yet, as it turns out, this odd pairing makes a delicious non-dairy substitute for buttermilk.
Lemon and non-dairy milk combine to create a creamy, slightly sour mixture with a light consistency.
The taste is similar to yogurt in tanginess yet far less thick.
Best of all, it can be used just like buttermilk in any recipe – simply mix equal parts of the two ingredients together.
Who would have thought that instead of dairy, you could rely on lemon and non-dairy milk for your baking needs?
2 – Vegan Sour Milk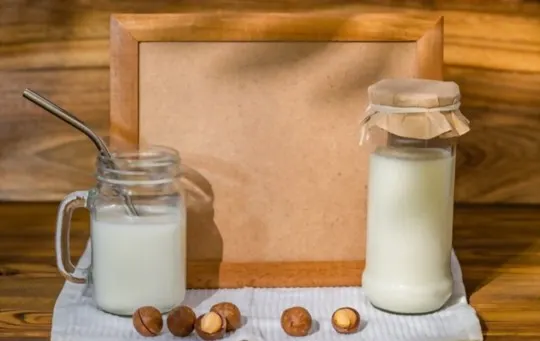 Have you ever heard of vegan sour milk? I hadn't either until recently, and I must admit that it kind of blew my mind.
This plant-based alternative to traditional buttermilk is made from ingredients such as almond or coconut milk, lemon juice, and vinegar.
And best of all, its taste and texture are remarkably close to the real deal – tangy, creamy, and with an airy consistency.
You can use vegan sour milk in the same way you would use traditional buttermilk – for baking cakes and buns, pancakes, or savory dishes like mashed potatoes and gravy.
Whether you don't eat dairy for health or ethical reasons, vegan sour milk is a fantastic way to experiment with flavors without compromising on texture.
3 – Vegan Yogurt
As a food journalist, I find myself intrigued by vegan yogurt – it replaces milk with plant-based ingredients such as coconut milk and almonds but still has the creamy taste of traditional yogurt.
It's not just the taste that makes this dairy-free delight stand out – the thickness, texture, and consistency make it perfect for replacing dairy in my recipes.
I've recently replaced the buttermilk with vegan yogurt in my baking recipes, which resulted in a delicious cake that no one would guess was made with a vegan yogurt substitute.
If you're looking to sprinkle some added flavor and nutrition into your meals and snacks while staying away from dairy, vegan yogurt is definitely worth giving a try.
4 – Vinegar and Non-dairy Milk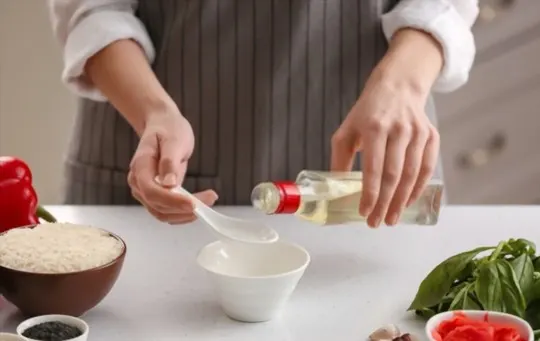 Vinegar and non-dairy milk may seem like an unlikely pair, but when combined, they can unlock a world of possibilities.
While vinegar is widely known for its uses as a condiment, it can also add unique sophistication to dishes when used sparingly.
Non-dairy milk such as almond, soy, and coconut brings delectable textures, flavors, and nutrition to many recipes.
Together, vinegar and non-dairy milk make for an amazing non-dairy substitute for buttermilk.
The taste is milder than traditional buttermilk but with just the right amount of tang.
Furthermore, the texture is creamy and inviting.
To use this combination as a non-dairy alternative for buttermilk, simply combine one teaspoon of vinegar with one organic tablespoon of non-dairy milk and let it sit undisturbed for five minutes before stirring.
Give it a try next time you're looking to make breakfast pancakes or your favorite baking recipe.
5 – Cream of Tartar and Non-dairy Milk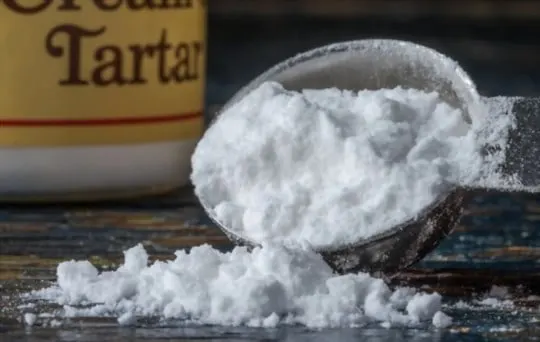 Cream of tartar has long been used as an indispensable ingredient in a baker's kitchen, but now it can also be used to make delicious non-dairy milk.
This kind of milk has become surprisingly popular given its non-dairy nature and the fact that it tastes almost exactly like regular buttermilk.
To make this marvelous treat, one must first blend together half a cup of water with half a teaspoon each of cream of tartar, lemon juice, honey, and oil.
The result is a frothy beverage that is both sweet and creamy with a distinctive tangy taste.
Plus, it contains no dairy or eggs, so it makes an ideal substitute for anyone who doesn't consume dairy products or eggs.
For example, you can use this milk as the base for homemade curd or pancake batter, knowing that your creations will turn out just as tasty as ever.
Conclusion
In conclusion, there are many delicious and nutritious non-dairy substitutes for buttermilk out there.
Whether you are vegan or simply looking to avoid dairy products, these alternatives offer a great way to experiment with flavors without compromising on texture.
From vegan sour milk to non-dairy milk and vinegar, the possibilities are truly endless when it comes to creating tasty non-dairy versions of your favorite dishes.
Whatever substitute you choose, make sure to use it with confidence and enjoy the delicious results.