Mussels are a great addition to any kind of dish or can make a delicious meal in itself.
Belong to the mollusks family, these bivalves have become popular over time and are cheaply available nowadays.
Most people prefer not to try out this seafood because of its slimy and unappealing look on the outside.
They continue to wonder what does mussels taste like, but are not sure enough to eat it.
For those of you who don't like seafood, you should know that mussels are also known as the "chicken of the seafood."
It is a delicacy most people who've tried continue to eat.
What are Mussels?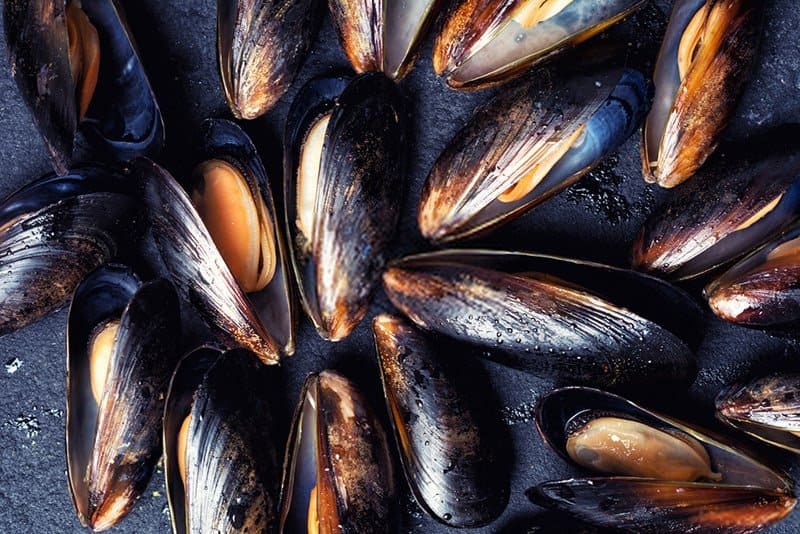 Mussels are sea creatures that belong to the bivalve mollusks family. They have a dark covered shell on top that is oval in shape and is semi-circular on top.
Mussels are basically of two types: freshwater and marine species. They can be grown artificially as well.
Artificially grown mussels are more abundant since they are easy to read and harvest.
The taste between natural and artificially reared mussels can differ a little, but there isn't much difference after it's cooked.
Most people confuse mussels with clams and oysters since they look similar. Both have fleshy edible meat inside, but clams are a little saltier.
What Do Mussels Taste Like? Do Mussels Taste Good?
For those of you who are dubious about its taste, let me assure you that mussels are one of the most delicious seafood out there.
The flesh is soft but at the same time, a little chewy, which is very interesting, given the fact that most chewy foods are hard.
The overall taste has an "ocean flavor" to it, like most seafood. But, it tastes nothing like fish.
Mussels have their own intriguing flavor that isn't very strong but blends well with many kinds of other food items.
Mussels come in a variety of options, each differing in taste and size. The commonly consumed mussels are blue mussels.
They have the best flavor among all the other mussels and hence can be a little more expensive. It is also the most nutritious of all.
Mussels have an extremely high nutrition profile. They are high in protein and low in carbohydrates and fats, which is a great plus point for weight- loss.
Mussels have a high value of long-chain fatty acids EPA and DHA, which are beneficial for brain functioning.
They are rich in vitamins and minerals like zinc that helps boost the body's immunity.
It will provide your body with its daily needs of Vitamin C, iron, phosphorus, zinc, calcium, and many others.
How to Cook Mussels?
Cooking mussels is easy if you follow the right steps of cleaning and cooking.
Mussels are delectable and do not require much flavoring. There are many ways to cook mussels; some of the best ways are:
Most people prefer to steam mussels since it retains the natural taste of mussels. It is usually done with wine or saltwater.
Add the spices you wish to and then roast the mussels until they open. Keep a tong handy to take out mussels as soon as they open.
Stuffed mussels are easy to make and can become a quick delish evening snack. You can add stuffings such as aromatic rice, parsley, ham align with ginger, garlic and a little of olive oil.
The combination of mussels, tomatoes, garlic, and some fresh fennel's is irresistible. You can add this broth on top of pasta or even have it as a soup.
Precautions
Store mussels below 4°C or at -18°C. It is advised to boil them at 90°C for 90 seconds. Wash hands properly after handling raw mussels.
Final Thought
Mussels are one of the most flavorsome seafood and to try them is a must.
Packed with loads of nutrients with a chewy and soft flesh, these bivalves will add flavor to any of your boring dishes.
Easy to cook and cheaply available, this seafood is everyone's favorite.