For most people, the term malt conjures up images of beer and other alcoholic beverages. But malt is widely present in other forms of food, including confections, cereals, baked items, and even baby food.
But describing the taste of malt can be a bit of a challenge. This cereal grain product undergoes a good amount of processing before it reaches our taste buds.
So if you have ever wondered about this question, what does malt taste like? This post is for you.
You will also find nutritional information about malt and how to use it in recipes, so don't miss it.
What is Malt?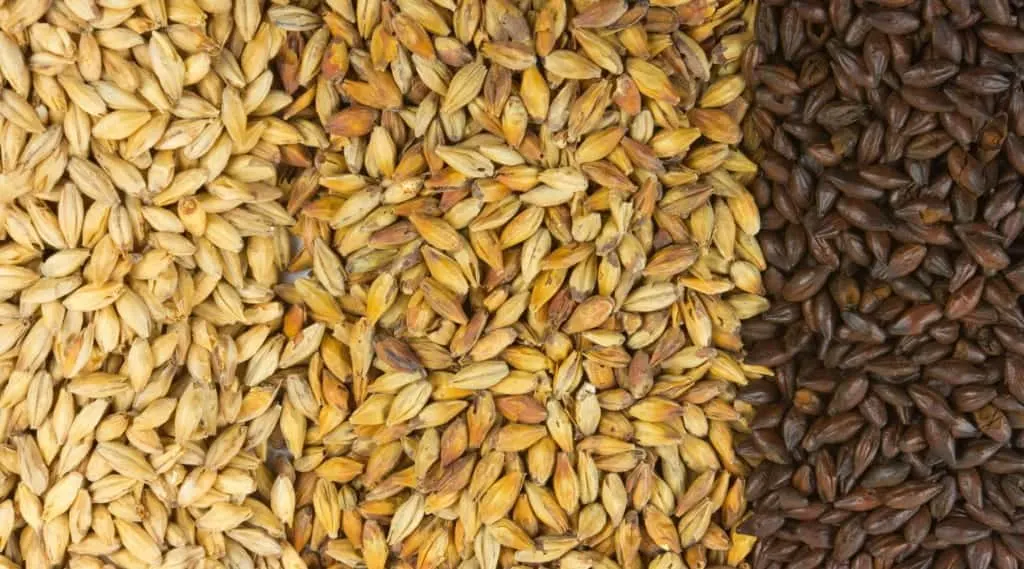 Malt is a product of cereal grains that forms a basis for beverages as well as foods. According to Britannica.com, grains undergo partial germination, which modifies the natural substances in them.
Many types of cereal grains such as rye and wheat undergo the malting process, but barley is the chief grain.
A large majority of malt is predominantly used in the brewing industry for the production of beer. However, other alcoholic beverages, including whiskey, owe their origin to the humble malt.
According to Wikipedia, the term malt can also refer to any product resulting from malting. Among them are cereals, milk, and other baked goods.
What Does Malt Taste Like? Does Malt Taste Good?
The taste of malt is a good balance of nutty and sweet at the surface.
However, malt is a result of several ingredients that contribute to its overall taste. So malt can taste like a combination of roasted coffee beans, caramel, to freshly toasted bread.
To experience the authentic taste of malt, your best choice is a mug of dark beer. In dark beers, the roasting of the malt is light with the perfect consistency.
So these beers have a fine taste of roasted caramel with the right amount of sweetness.
Interestingly, the lighter the beer or a drink, the taste of malt gets lighter. Depending on the brand, lighter malt alcoholic beverages can also have a fruity taste. While in some, the tangy taste from yeast can also be very prominent.
Nutrition value of malt compared to others.
The nutritional value of malt is on the higher side, especially while comparing it with other alcoholic beverages. That being said, the nutritional information of malt per 100 g, according to the USDA, is as follows:
Carbohydrate – 8.05 g, mostly sugar.
Protein – 0.21 g
Total fat – 0.12 g
Phosphorus – 16 mg
Sodium – 13 mg
Potassium – 8 mg
Calcium – 7 mg
Magnesium – 7 mg
Selenium – 1.2 mg
Iron – 0.06 mg
Vitamins – Traces of vitamin A, B6, B12.
Water – 91.15 g
The total calories of malt per 100 g is 156 KJ.
How to Prepare and Use Malt in Recipes.
Despite its widespread use in making alcoholic beverages, malt can be added to recipes to make it more interesting. Some of the best ways to prepare and use malt in recipes include:
Drinks.
Drinks with malt are not limited to beer or the like. Other fantastic drinks that come from malt include Milo, Horlicks, and Ovaltine. You can make them into a healthy drink with or without sweeteners. If you prefer, adding a touch of honey to these malt drinks works great.
Malt powders are widely available in stores, both online and offline. So, whether it is cookies or cupcakes; malt powder pairs fantastically with chocolate powder.
In addition, malt powder is also a great way to whip it into ice cream for an instant dessert.
Using malt powder as the sauce is pretty unconventional. However, when added to barbecue sauce, malt powder adds a touch of sweetness that goes perfect with the meat.
There is no particular concern for malt consumption. However, malt is predominantly barley, which can cause bloating, gas and allergies in some individuals, according to webmd.com. In addition, moderate consumption of alcoholic beverages is always ideal.
Conclusion
Although the taste of malt is predominantly in alcoholic beverages, you can also find it in other food items. This rich and earthy product from grain is comforting and uplifting, which is everything you can expect from a drink.
In addition, you don't have to love the taste of beer to enjoy the taste of malt, which is all the more reason to give it a go.
About The Author