Have you ever been making lasagna only to realize you're missing one vital ingredient — the lasagna noodles?
Or maybe you've decided to go meatless but don't want to miss out on all the cheesy, saucy goodness of the dish.
This is where the wonders of substitution come in.
Cooking with substitutes for lasagna noodles can provide different textures and flavors, while still allowing you to enjoy your favorite Italian meal.
So how do you substitute lasagna noodles? It depends on what proteins, vegetables, and spices are already in your dish.
From eggplant slices to butternut squash, there are many delicious options to choose from that will help make your lasagna recipe even more special.
To get started, here are five of the best substitutes for lasagna noodles.
What's Lasagna Noodle?
Lasagna noodles (also known as lasagne) are flat, large pasta strips typically made from durum wheat semolina.
They have been a staple of Italian cuisine since medieval times and have been popular around the world ever since.
Lasagna noodles are usually al dente; slightly firm to the bite with a subtle fragrant flavor.
Its soft and smooth texture adds a delicious contrast to any dish they're used in, especially when layered between creamy cheese fillings and rich tomato sauces.
The most traditional way of cooking lasagna noodles is by boiling them for about 8 minutes before layering them in a baking or roasting pan with other ingredients for an oven-cooked dinner dish.
You can also serve fresh lasagna noodles simply with olive oil, garlic, onion, and pesto sauce for a delightful meal.
The 5 Best Substitutes for Lasagna Noodles
If you're looking for a delicious, creative way to serve dinner tonight, why not try making lasagna with some of the best alternate noodles out there? Here are five top picks:
1 – Zucchini Strips
Zucchini strips are a great alternative to pasta noodles.
The texture is pleasantly crunchy, while the flavor carries just a hint of sweetness.
It lends itself well to being covered in any kind of sauce you would choose for lasagna and it has far fewer calories and carbs than traditional noodles.
To use zucchini strips as a substitute for lasagna noodles, all you have to do is slice your zucchini into thin strips or rounds.
From there, you can layer the zucchini like you would traditional noodles and add sauces and toppings of your choice.
In no time at all, you've got yourself a satisfyingly delicious and nutritious meal.
2 – Eggplant Slices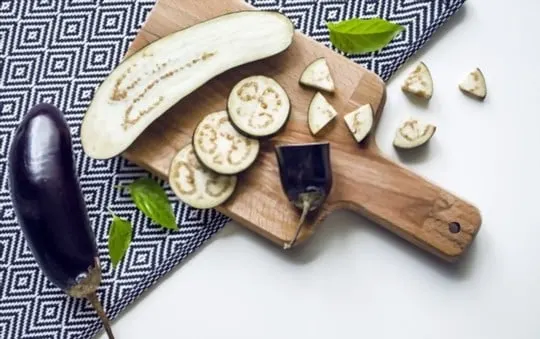 Eggplant slices make a delicious and light alternative to lasagna noodles.
The texture of eggplant is firm and yielding, which makes it perfect for sandwiches, grilling, slicing, and laying out in a single layer while baking.
When it comes to preparing a vegan or gluten-free lasagna, eggplant slices are an ideal substitute as they can easily mimic the texture and flavor of lasagna noodles.
By brushing eggplant slices with a little oil before baking them, they become lightly crispy on the outside while remaining tender in the center; making them perfect for layering in your next delicious lasagna creation.
3 – Portobello Mushrooms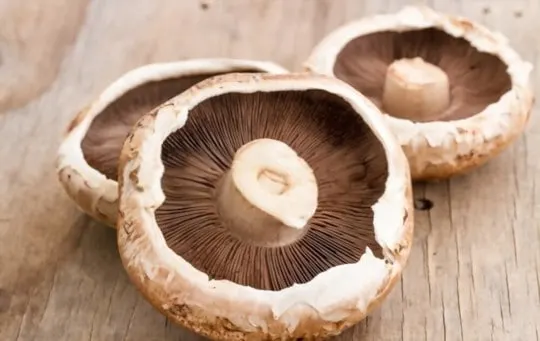 Portobello mushrooms are a great alternative to traditional lasagna noodles.
They have a unique and delicious taste that adds a lovely flavor to any dish.
Plus, they also add a meaty texture when cooked properly, making them an ideal substitute for lasagna noodles in vegetarian versions of the traditional Italian specialties.
To use portabello mushrooms as replacements for lasagna noodles, simply brush the mushroom caps on both sides with some oil and seasonings of your choice before baking at around 350 °F for 15 minutes or until the mushrooms become tender.
Serve your delicious vegetarian lasagna with some parmesan cheese sprinkled over it and enjoy.
4 – Cauliflower Rice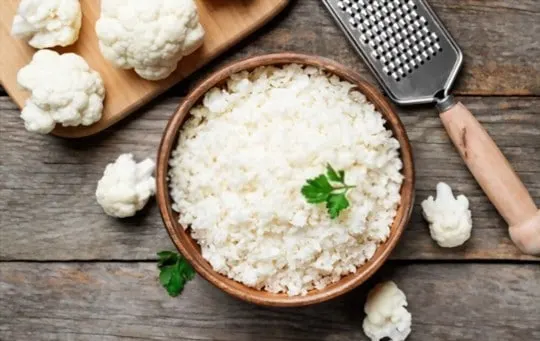 Cauliflower rice is a delicious, nutritious alternative to regular white rice.
It has a light, subtle flavor that is complemented by its fluffy yet slightly crunchy texture.
Perfect for all kinds of dishes, it can be used to substitute lasagna noodles too.
Simply chop the cauliflower head into small pieces and blend in a food processor until it resembles small grains.
Then, just bake it until lightly browned and voila – your lasagna is ready.
Besides having fewer calories than regular lasagna noodles, you'll get all the health benefits from the fresh veggies, packed with vitamins and minerals.
5 – Butternut Squash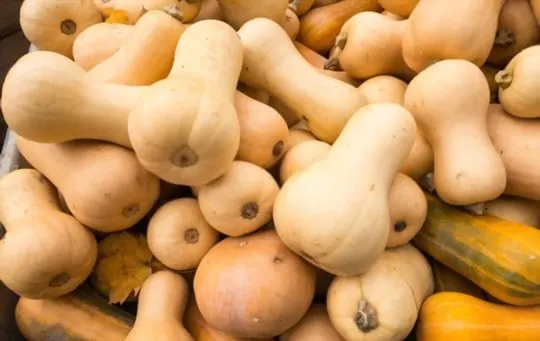 Butternut squash is a unique and flavorful winter squash variety that has been embraced as an extremely versatile ingredient.
It has a smooth-textured, somewhat sweet flavor, and its firm but easily scoopable consistency makes it incredibly convenient to cook with.
Butternut squash is often sold in pre-cut pieces for convenience and is especially great for making creamy soups due to its naturally creamy texture.
To substitute it for lasagna noodles, you can simply slice the squash into thin strips or small cubes, toss them with olive oil and your favorite Italian seasonings, then roast until lightly browned – allowing you to skip the laborious task of boiling lasagna noodles altogether.
Conclusion
In conclusion, there are a variety of scrumptious alternatives to traditional lasagna noodles that you can use in your delicious recipes.
From zucchini strips and eggplant slices to portobello mushrooms and butternut squash, these alternatives offer flavorful and healthy ways to enjoy the classic Italian staple without all the carbs and calories of regular lasagna noodles.
So the next time you're in the mood for a hearty lasagna, don't forget to check out these five best substitutes for lasagna noodles instead.
About The Author