A Kitchen Bouquet can act as the base for stews and gravies and is widely used for cooking meats.
It was first manufactured by the manufacturing company of Palisade during the early 20th century back in West Hoboken of New Jersey.
You just need to use a few drops for coloring and thickening your stews and soups.
Today, you can come up with your own "Bouquet Garni Recipe.
" What are the best substitutes for Kitchen Bouquet? It would consist of Worcestershire Sauce, Maggi Seasoning, Bragg Liquid Aminos, Dark Soy Sauce, and Gravy Master.
What Is a Kitchen Bouquet?
A Kitchen Bouquet refers to a seasoning and browning sauce that is mainly composed of vegetable flavorings and caramel.
Many folks use it as an additional flavor for their gravies and many other dishes too.
When it comes to the ingredients for the vegetable base in the sauce, it includes carrots, parsley, onions, turnips, celery, spices, parsnips, salt, and water.
The sauce also features sulfiting agents and sodium benzoate as well.
Many food stylists prefer using a Kitchen Bouquet for a plethora of look effects.
For instance, it would include coffee that is made using a few drops in a cup of water or lending that brown look to poultry.
5 Best Substitutes for Kitchen Bouquet
We will be listing some of the best alternatives for your Kitchen Bouquet:
1 – Dark Soy Sauce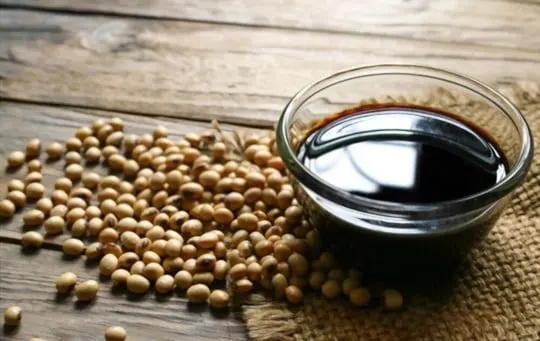 The dark brown color of this sauce will prevent your dish from getting that gray and pale gravy.
Dark Soy Sauce is created using wheat and soybean, and it is very popular in everybody's household.
It comes equipped with sodium, carbohydrates, and proteins.
This sauce also carries health benefits such as improving gut health, reducing allergies and decreasing blood pressure.
When you add this sauce to your dish, it will bring that saltiness to the taste.
You should also avoid adding a lot of salt to your dish to balance out with the sauce.
Substitute Ratio – If your recipe needs 1 tsp of Kitchen Bouquet, then you can add about ½ or ¾ of the Dark Soy Sauce.
2 – Maggi Seasoning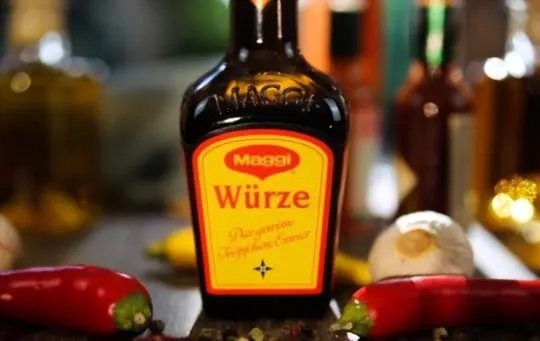 Now, this ingredient is known popularly for its classic Umami taste.
We believe that it serves as a great substitute for your Kitchen Bouquet because of its ability to give that brownish look to your dishes.
Just like a Kitchen Bouquet, it also obtains its color from caramel and wheat.
You can also choose to use it on your chicken, steak hamburgers, and other BBQ meals.
Since it has a high amount of sodium and salt, you should be cautious with the amount that you are using.
Its rich flavor consists of both sweet and savory, along with a hint of spiciness.
Substitute Ratio – Here, we would advise you to go for ½ the amount of the Kitchen Bouquet required in the recipe.
If you add too much, you run the risk of making your meal really salty.
3 – Gravy Master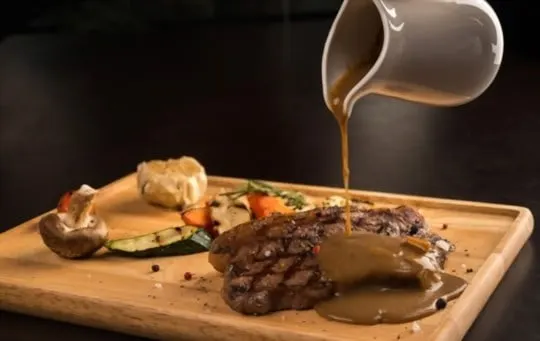 This ingredient is by far the closest to a Kitchen Bouquet as you will get, making it a top choice for substituting.
It possesses caramel characteristics that are very similar to the Kitchen Bouquet, which can also work in thickening sauces.
Another plus point would be the fact that it uses ingredients that are fully natural.
Gravy Master is ideal for cooks who aren't interested in changing the way their dish tastes.
This sauce perfectly complements meats like beef, turkey, and pork.
Don't feel misled by the name because you can use it for grilling and roasting as well instead of just gravies.
Substitute Ratio – You can stick with the same ratio because of their similarities.
However, you can also add a little more because many folks believe this sauce to be more flavourful than KB.
4 – Bragg Liquid Aminos
Another popular substitute for your KB would be Bragg Liquid Aminos.
It also has a non-GMO certificate, which makes it a top choice among a lot of people.
This liquid stems from soybeans and purified water and has a great number of flavors.
It isn't just tasty, but diet-conscious people can also incorporate it into their dietary plan.
What we love most about this ingredient would be its gluten-free and kosher recipe.
Bragg Liquid Aminos also possesses a dark appearance that matches a Kitchen Bouquet.
Substitute Ratio – Since it is saltier than KB, we would suggest you insert about ¾ of the amount required in the recipe.
5 – Worcestershire Sauce
This sauce has been very common in English and American royal families for years now.
Certain common ingredients that go into this sauce include sugar, garlic, shallots, vinegar, molasses, chilis, and tamarind.
The rich coloring of this sauce will match the profile of the Kitchen Bouquet.
The Umami taste in this sauce is quite prominent, which adds more flavors to your meal.
Many people use it in marinades, stews, sauces, and pies.
But since it carries a ton of flavors, you should be cautious of the amount because it will overpower your original dish.
Substitute Ratio – We would recommend you to use ½ of the sauce for the required Kitchen Bouquet amount in the recipe.
Conclusion
This sauce is mostly used in cooking instead of functioning as a table condiment.
The original Kitchen Bouquet recipe is a confidential asset from the Clorox Archive and will never be disclosed.
Plus, this sauce has won multiple culinary awards and is a staple ingredient in many American households.