Many people use Hot Sauce as one of the main ingredients in their recipes.
It is very popular in Central America, South American, Mexican, and Caribbean cuisines.
You can find different types of hot sauce in the market. It is popularly called chili or pepper sauce, and most of these sauces contain chili peppers.
The different types of peppers used stimulus the level of the spice of the sauce.
Habanero and ghost pepper are used to make the hotter sauce. Hot sauce is an ancient creation way back from Mayan times.
The hot sauces invented initially were just a combination of water and peppers, but later on, people started adding a bit more Zing to their hot sauces.
People started growing pepper plants to grow the most wanted qualities in their peppers.
Like in most foods, hot sauce colonization led to be changed even further by hosting ingredients from other counties like vinegar and several other spices.
Tobasco Company made the hot sauce as a commercial product in the 19th century by bottling and selling hot sauce.
The company mainly sold its products to restaurants and hotels.
Currently, you will find numerous varieties of hot sauce filled with a lot of flavors, from buffalo sauce to sriracha sauce.
What is a Hot Sauce?
Most hot sauce contains three main ingredients that include vinegar, chili peppers, and salt.
Most of these hot sauces are enflamed to include a jazzy flavor element.
Hot sauce is liquid, paste, red, green, or sometimes even brown.
However, other hot condiments acquire their hotness from ingredients that are not chilies, like Wasabi, Mustard Sauce, and Horseradish.
What Makes Hot Sauce Hot?
The hot peppers contain a chemical that has a distinct spicy flavor called capsaicin.
According to the studies, the nature of the capsaicin intended to dissuade animals from eating peppers, but the chemical had the opposite effect on animals as they started eating more for its lusciousness.
Also, most bird species cannot taste the hotness of capsaicin, and they further helped spread the pepper seeds to different areas by eating and excreting them.
If you are out of hot sauce in the middle of cooking, don't worry, as you can find the best substitutes for hot sauce.
If you want to know what the best substitutes for a hot sauce are, then here you can find the five best substitutes for a hot sauce that can help you make your delicious recipe quickly and effortlessly.
5 Best Substitutes for Hot Sauce
1 – Chili Powder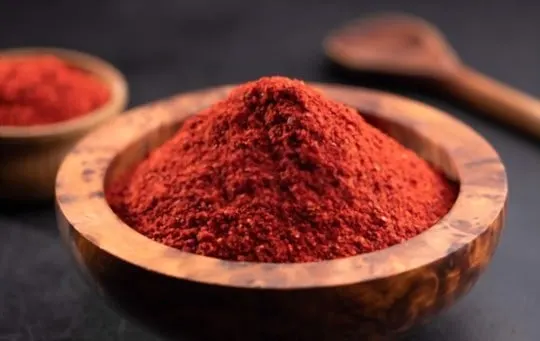 Chili Powder is one of the best substitutes for hot sauce, and it makes best replaced if you want a bit of heat to sprinkle over your meal.
You can take a pinch of chili powder blend or powder to make your meal tastier.
Cayenne pepper contains enough heat levels, and it is available everywhere easily.
Paprika is not that spicy, it falls under milder level spice, but it is loaded with flavor and hotness.
Also, you can get your favorite blend, like ghost pepper powder, that is easily made at home.
Paprika offers some amazing heat when you use it in a dish as an alternative to the hot sauce.
Also, you should know that it brings more amount of liquid sauce.
2 – Chili Flakes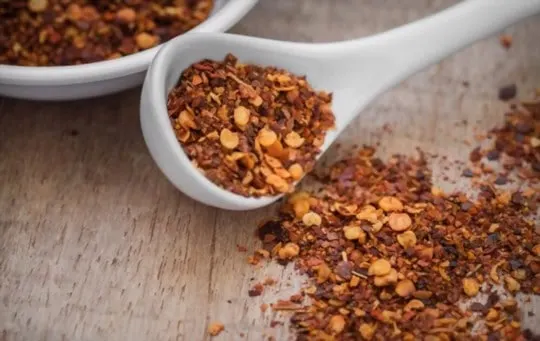 Chili Flakes are also one of the best substitutes for hot sauce.
You can easily found Chili Flakes that can be sprinkled on the food to give a spicy touch to your food.
Chili flakes are the best alternative for the hot sauce as they can spice up any food and help you make your dish a bit spicier accordingly when you use it in a recipe.
Make sure to version for the liquid difference when using chili flakes.
You can also make chili flakes easily at home; all you need to do is dry-roast the chilies in a pan on a very low flame until the chili gives out the aroma.
The next step is, allows the roasted chiles to cool and come to room temperature.
Now, grind the roasted red chilies in a grinder, but do not grind them fine.
Make sure the chilies are ground coarse flakes; coarse chili flakes are best used in many dishes for the nice aromatic flavor.
3 – Sambal Oelek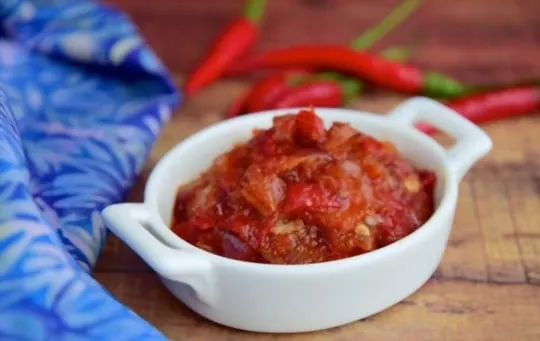 Sambal Oelek is also one of the best substitutes for hot sauce. Sambal Oelek is a paste made with chili peppers, salt, and vinegar.
It is a kind of hot sauce mixture but a thicker version. It is a splendid alternative for hot sauce to spice up your favorite dishes.
4 – Harissa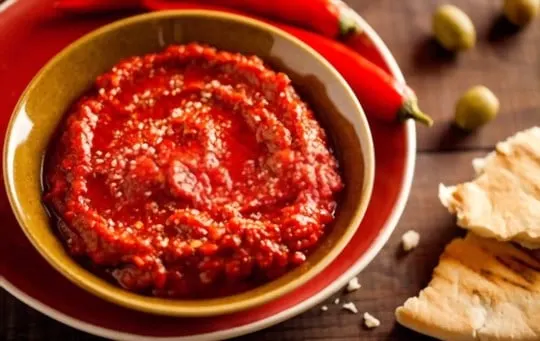 Harissa is also one of the best substitutes for a hot sauce that offers a lot of flavors.
Harissa is a chili paste with plenty of flavors made with dried chili peppers, including cumin, guajillo, ancho, coriander, and more.
It is the best alternative to the hot sauce as it goes well with many recipes.
5 – Sriracha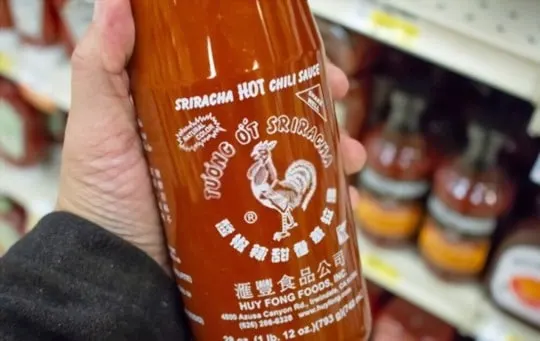 Sriracha is also one of the best substitutes for hot sauce, and many restaurants use sriracha as a hot sauce as they consider it in a list of its own.
Sriracha is a hot sauce that is a bit sweeter than several other hot sauces, yet it gives out the best flavors and will surely include a spicy touch of heat to your dishes.
Conclusion
Finding a substitute for hot sauce is easy, so if you are out of hot sauce, don't panic.
You can still make your authentic dish tasty using the substitutes mentioned above.
There are so many other alternatives to the hot sauce so that you can have different palates and tastes and enhance the taste of your dish at any time.