If you are hungry, nothing satisfies your appetite like a good ol' hot dog.
From New York City street vendors to baseball games, hot dogs are everywhere, and they taste good no matter where you get them.
While its origins remain a mystery, we know for sure that we can't pass up on the delicious flavor of a hot dog.
When it comes to flavor, nothing beats a classic hot dog.
While there are different variations of hot dogs, such as veggie and turkey-based ones, we can't deny that nothing is more satisfying than the original one (and don't forget the yummy toppings).
When eating outside or buying from your local convenience store/gas station, you can never go wrong with a classic hot dog.
There are many side dishes you can pair with hot dogs.
When it comes to the classic ones, adding ketchup and mustard is usually the first thought that comes to your mind.
However, if you want something a little more exciting, read on and learn about the 8 BEST side dishes you can add to your hot dogs.
Why Consider Serving Side Dishes for Hot Dogs?
Hot dogs are the perfect snack food to serve at any party.
They're tasty, relatively inexpensive, and can be prepared ahead of time for easy serving.
However, hot dogs are traditionally served just with buns and condiments like mustard or ketchup.
You can kick your hot dog gathering up a notch by adding some delicious side dishes.
Luckily, there are plenty of easy yet impressive side dishes that can be served with your hot dogs.
The most popular are macaroni salad, potato salad, and coleslaw.
All three are relatively easy to prepare and can be made in large batches ahead of time.
This makes them ideal for parties and gatherings where you'll need plenty of food to go around.
What's more, these side dishes complement the hot dog flavor perfectly.
They're creamy and tangy, providing an excellent contrast to the savory meatiness of your hot dogs.
What to Serve with Hot Dogs? 8 BEST Side Dishes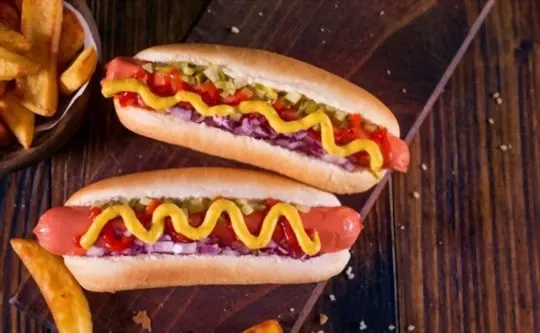 So you've decided to cook up some hot dogs, and you're not sure what to serve with them.
You may be considering french fries and coke, which is a popular choice but very unhealthy, or maybe chips and ketchup? This will go down well at your barbecue, but it isn't exactly the most exciting side dish.
If you want to impress your guests, it would be a good idea to consider serving some other options.
Below are eight of the best side dishes that you might want to serve with hot dogs.
It's up to you to decide which one(s) will suit your party the most.
1 – Potato Chips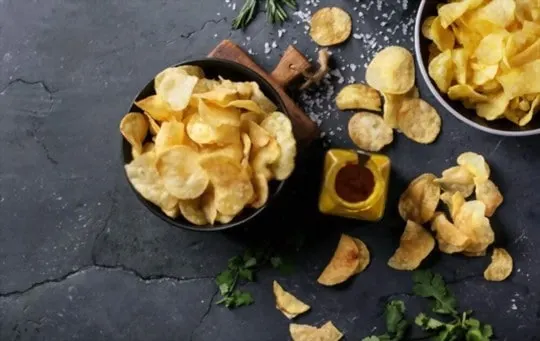 For those who like to go the more traditional route, Potato Chips are a delicious side dish.
People may not recommend serving potato chips with hot dogs, but if you want to throw some on top, then go for it.
Potato chips are very easy to make at home and give you great control of what ingredients are used.
If you like a lot of salt on your chips, sprinkle them with a bit before putting them in the oven.
This way, you'll end up with a crunchy, salty snack that goes well with hot dogs and hamburgers.
You can also experiment by using different oils or seasonings to change the flavor.
Try adding some spices such as cayenne pepper or paprika for a kick.
2 – Fresh Baked Rolls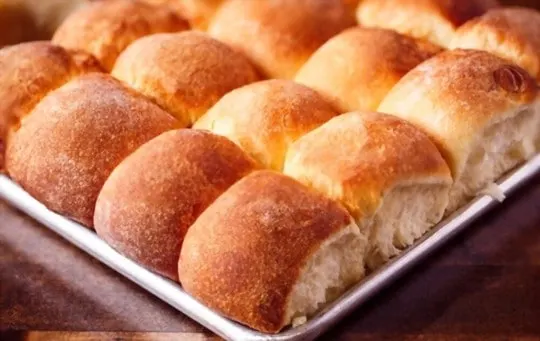 Don't get stuck with the same old plain white buns. Instead, serve some freshly baked rolls with your hot dogs.
They're delicious, and your guests will love them. These are perfect if you want to save time when preparing lunch or dinner.
If you've never baked your bread before, it's not as hard as you might think.
There are lots of recipes online which list the ingredients and steps required to make a basic dough.
You can then add things like garlic or dried herbs for a unique taste.
For rolls, try cutting the ball of dough into circles with a glass or cookie cutter so that your hot dogs sit snugly inside.
Don't forget to sprinkle on some sesame seeds before you put them in the oven.
3 – Coleslaw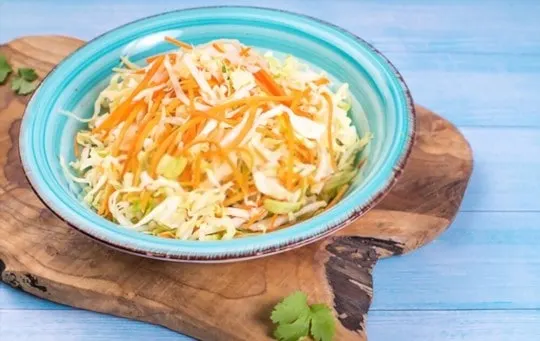 Coleslaw is a delicious, fresh side dish that goes well with anything.
The creamy dressing adds body to any meal and compliments lots of different flavors.
Caesar salad is another example of a dressing that works well with hot dogs.
Something to bear in mind is that coleslaw can be quite sweet, especially if you use lots of mayonnaise and add sugar or honey.
So go easy on these ingredients if you don't want your dish to be too rich.
Coleslaw is very simple to make, and the ingredients are easy to come by.
There's no need to stick with the recipe either – try adding some corn, tomatoes, and chili for a Mexican twist.
Or add peas and carrots for a sweeter version of coleslaw that goes well with hot dogs.
4 – Fresh Vegetable Salad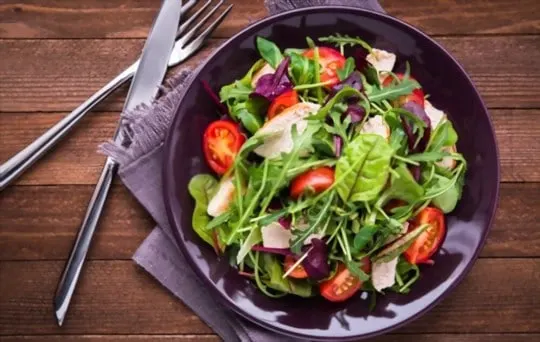 Another colorful vegetable salad that you might want to try is fresh vegetables with a light dressing.
It's simple to make and can be done without too much hassle, so it's ideal for when you're in a rush.
The main ingredients are usually cucumber, carrot, and lettuce, but depending on how long you have to prepare the food, you might want to add some extras.
You can also try different dressings for more of a kick.
If you're having some friends over for dinner, then it might be worth making this along with your other dishes so that they have time to marinate before serving.
Coleslaw is very tasty but remember that the dressing is quite rich and sweet – if you want to tone it down, use less mayonnaise.
It's simple to make, and you can add different ingredients depending on what your taste buds are telling you.
5 – Fried Dill Pickles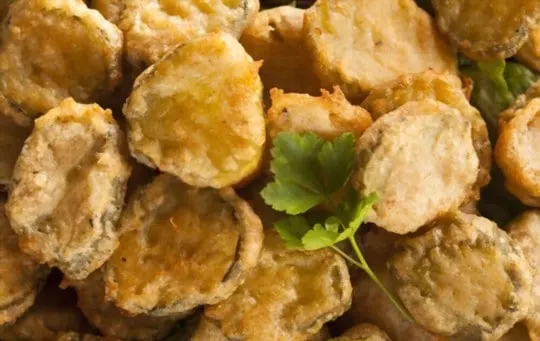 You may not expect it, but fried dill pickles make a great side dish.
They're served with lots of American food and are crunchy and delicious.
Dill pickle slices can also be served without being fried, but you will miss out on the irresistible taste of deep-frying them.
Try serving this side with a creamy dip or a chili sauce. You can also experiment with other types of pickles and different frying techniques.
If you love hot dogs, then this is worth trying at home. Any pickle will work well with this, and it's super easy to make.
Heat some oil in a frying pan and drop the slices in.
Let them cook for a few minutes on each side until they turn golden brown and crispy, then remove them from the pan.
6 – Herbed Grain Salad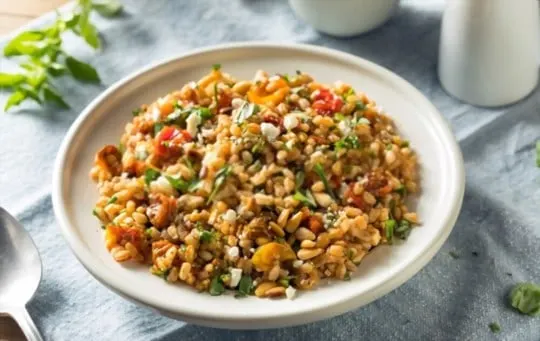 A tasty and fresh grain salad goes well with all kinds of dishes.
Try serving it with some fried chicken and fries for a light and healthy meal, which will fill your guests up without leaving them feeling heavy.
The ingredients list will always change depending on who's making the dish, but in general, there are four main parts: grains, vegetables, herbs, and oil.
You can use whatever grains you like – pasta or couscous are good choices because they take less time to cook than rice.
Some people also add chopped pickles for a bit of crunch.
If you want to impress your guests, try cooking the rice or pasta in vegetable stock instead of just adding water.
7 – Grilled Parmesan Asparagus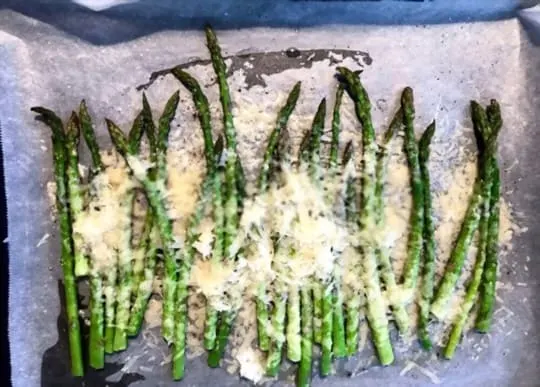 Grilled Parmesan asparagus is a fantastic side dish that is very easy to prepare and cooks quickly.
The key to making it work well is using fresh, young asparagus and removing the tough ends.
The cheese melts over the top of the vegetable while it grills and infuses it with delicious flavor, giving your whole meal an appetizing aroma.
Your guests will love this side dish, even if they don't like vegetables.
You can vary the recipe by adding other toppings like breadcrumbs or bacon bits.
It's quick to make and keeps well in an airtight container so that you can prepare it in advance before your dinner party.
This is a good side to serve with steak or other meat, though you can even eat it on its own if you like.
8 – Cheesy Zucchini Baked Fritters
Cheesy zucchini baked fritters make a fantastic side dish, and they're vegetarian too.
Try out this recipe for an exciting alternative to the usual boiled or steamed vegetables.
All you need to do is grate some zucchini, mix it with the cheese and egg, and form them into patties.
Then bake them in the oven for about 20 minutes and serve.
This dish might remind you of a pizza without the sauce – if you're looking for something different, then this site is perfect.
This side is good for people trying to get their vegetables in or who aren't fans of potatoes or rice.
It's also great with cold meats like ham, salami, and pastrami (though you can eat it on its own if you want).
Conclusion
In conclusion, hot dogs go great with a variety of side dishes.
If you want to make a traditional meal, try serving them with french fries and ketchup.
There are lots of other possibilities, though – from herbed grain salad to fried dill pickles.
So if you're planning on making a barbeque soon, consider serving your guests a combination of some of these best side dishes.
They're quick and easy to make, and your guests will love the variety.
About The Author