Have you ever heard of golden caster sugar before?
This versatile unrefined sugar is a delicious ingredient for both sweet and savory dishes.
So, how can you best use this delicious and healthy cooking staple? In addition to being able to use it to make sweets like cakes, biscuits, pastries, and caramels, baking with it just add that extra special something.
But finding the perfect replacement for golden caster sugar can seem difficult.
Don't worry – we'll go through the five best substitutes for this handy ingredient in no time.
What's Golden Caster Sugar?
Golden caster sugar is a type of granulated sugar used in baking and cooking.
It is made from 100% natural cane sugar and processed through fine grinding, making it finer than regular granulated sugar.
This finer texture makes it melt more quickly when heated, allowing it to dissolve faster into liquid ingredients like syrups and sauces.
Golden caster sugar has a light golden color, and its larger crystals make it perfect for sprinkling over the top of cakes or other desserts.
Its subtle sweetness pairs well with berry desserts, as well as spiced sweet treats such as gingerbread cookies or apple pies.
It can also be used in place of white sugar in meringue or pavlova recipes for added flavor and color.
When cooking with golden caster sugar, make sure to keep stirring the mixture regularly so that the sugar dissolves properly and evenly throughout.
This type of sugar also works well for cold desserts which don't require heating, such as panna cotta or mousses – simply mix into your ingredients until combined and refrigerate until set.
Golden caster sugar is a versatile ingredient suitable for both sweet and savory dishes alike.
With its subtle sweetness and fine texture, it's sure to bring an extra special touch to all your baking creations.
The 5 BEST Substitutes for Golden Caster Sugar
If you're looking for a healthier sugar alternative or simply have run out of golden caster sugar (it happens to the best of us.
), there are plenty of substitutes available.
Here are 5 of the best substitutes for golden caster sugar:
1 – Coconut Palm Sugar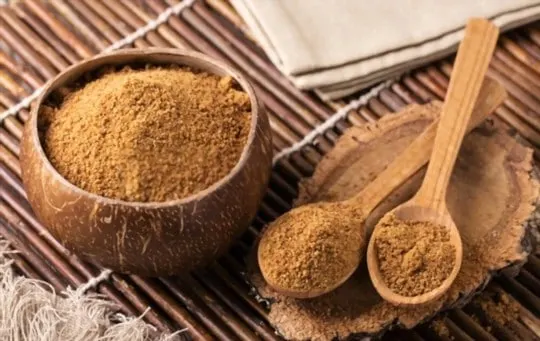 Coconut palm sugar is the perfect sweetener for baking.
Made from the sap of coconut palm trees, this granular golden-brown sugar has a unique caramelly flavor, is slightly less processed than regular caster sugar, and dissolves easily in liquids.
Not to mention, it contains a trace amount of minerals and vitamins — giving you an extra nutrient boost.
Coconut palm sugar has a subtle smoky-sweet caramel taste that makes it perfect for bakeries in particular.
As well as having an amazing flavor profile, this sugar is surprisingly easy to work with.
Whether you're whipping up a batch of classic cookies or some inventive cupcakes, it's always recommended to use coconut palm sugar instead of the regular caster; it will add depth without affecting your recipe too much.
All in all, coconut palm sugar offers uniqueness and health benefits that make traditional kinds of sweeteners obsolete.
2 – White Caster Sugar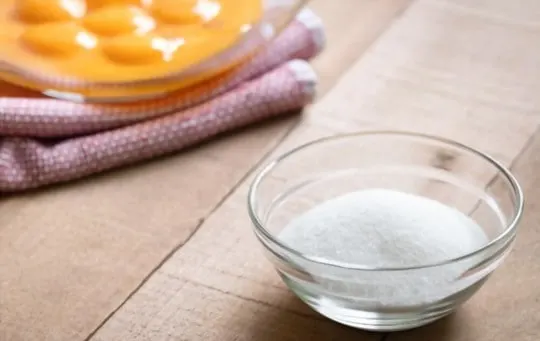 White caster sugar is a type of finely granulated sugar that is commonly used in baking recipes.
Its slightly coarser texture than refined white sugar allows it to dissolve more quickly and smoothly, making it a great choice for creating sweet treats with a perfect balance of crunch and fluffiness.
When added to recipes, the sugar gives them an almost hypnotic sweetness that lingers on your taste buds.
To top it off, its snowy white color adds an adorable visual treat to any baked goods.
For those looking for an even richer flavor, golden caster sugar can be substituted as an alternative; one teaspoon of white caster sugar is equivalent to two teaspoons of golden caster sugar.
No matter what kind you use, both will result in beautiful and delicious works of culinary art.
3 – Brown Sugar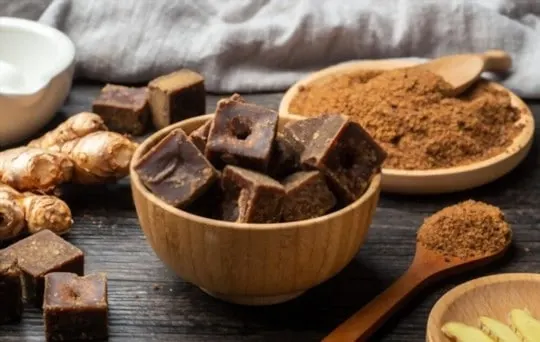 Brown sugar is a type of sugar that is full of amazing flavor.
It gets its distinct color and flavor from the molasses added to it, making it so much more than just an ordinary sweetener.
The deep richness of brown sugar gives it a unique taste with subtle notes of caramel, and its coarse texture with slight grittiness makes it stand out from white caster or granulated sugars.
You can use brown sugar to give a special twist to recipes like cookies, cakes, and glazes, or why not try substituting it for golden caster in baking recipes? Whether you choose soft light brown or dark muscovado, the opportunity for creative flair in your cooking has never been greater.
4 – Maple Syrup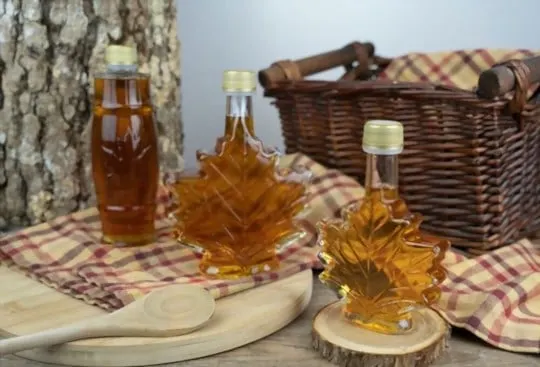 Maple syrup is a unique ingredient adding sweetness, natural flavor, and a bit of stickiness to recipes.
It's made from the sap of maple trees and has been commonly used in North America since pre-colonial days.
The taste is quite distinct – earthy and woodsy yet sweet – while its texture is runny but also lightly viscous.
You can use it to sweeten oatmeal or pancakes, add it to glazes or baking recipes as a substitute for golden caster sugar, or simply drizzle it on top of some creamy homemade ice cream for a delicious dessert.
When you're feeling experimental, you can even add it to savory dishes such as marinades, dressings, and sauces – the possibilities are endless.
5 – Honey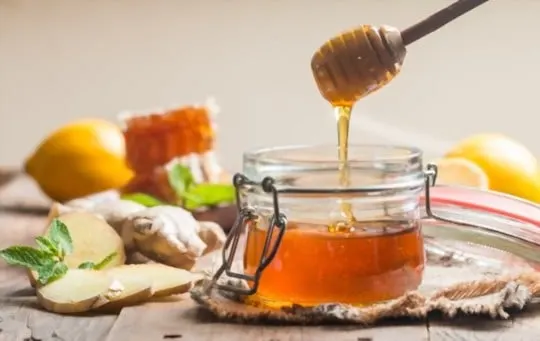 Honey is an incredible natural sweetener that adds a complex flavor to dishes, both sweet and savory.
As with different kinds of honey, they're as unique and varied as different wines.
Honey has a viscous texture and is typically amber or golden in color.
When compared to golden caster sugar, honey enhances the sweetness levels and provides a hint of something extra to whatever you're preparing.
To substitute honey for caster sugar, reduce the amount of liquid such as milk but add twice the quantity of honey to ensure it is equally sweetened.
There are endless ways to use honey; try drizzling it over cereal or adding it to baking recipes – you'll be amazed by the delicious results.
Conclusion
In conclusion, there are so many great alternatives to golden caster sugar that you can use if you're looking for something different or even healthier.
Whether it's white caster, brown sugar, maple syrup, honey, or coconut palm sugar, each of these sweeteners offers unique flavor profiles and textures that can take your cooking to the next level.
So, get creative and experiment with these delicious alternatives to find your perfect cupcake, muffin, or another sweet treat.