A Tomatillo consists of a plant from the Nightshade family, and it bears small and spherical fruits with green and purple colors.
It also goes by the name of Mexican Husk Tomato.
They are primarily sold in large piles and possess a ton of variance in those piles.
You need to go for tomatillos that aren't rock hard, but they should be firm instead.
Also, its husks should look fresh and should appear less or more intact.
Tomatillos possess a bright and lemony type of flavor that goes perfectly with grilled items or spicy food.
They are widely used in Mexican cuisines, mainly because their origins trace back to Mexico.
Their cultivation took place within the era of pre-Columbian.
People eat tomatillos in their raw form or cook them in various dishes, specifically in Salsa Verde.
You can also start recreating exciting recipes like the "Quick and Easy Fried Tomatillos" and "Roasted Tomatillo Salsa" or the "Southwest Tomatillo Vegan Risotto Recipe".
Can you freeze tomatillos? Yes, it is very much possible to freeze your tomatillo in your freezer.
A good reason why you should freeze your tomatillos would be to maintain their freshness.
Since they have a shorter life outside, it is wiser to put them in your freezer.
Does Freezing Affect Tomatillos?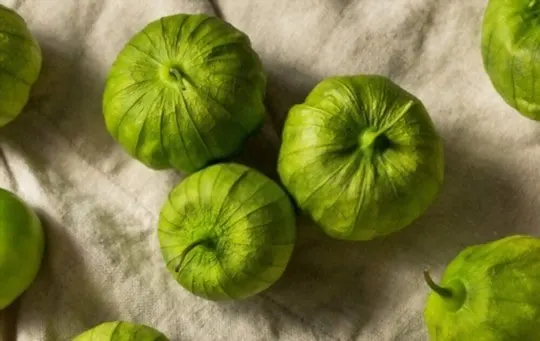 No, freezing your tomatillos won't end up affecting their taste or quality.
When you choose to freeze it, you preserve its freshness, which is what we all want when we plan to cook it.
But you have to understand that the way you handle it plays a significant role in determining its quality.
However, there is a chance for your tomatillos' quality to go bad when you directly freeze them with their husks intact.
We would advise you always to dehusk, wash, and dry them before freezing them.
It possesses a sticky coating, which you need to remove before use.
Both dirt and insects tend to get inside right between the fruit and husk.
So, freezing without dehusking will cause you to freeze even the debris and insects, which is just unappetizing.
Ensure that they don't develop this over mushy texture during the cleaning process.
How To Freeze Tomatillos?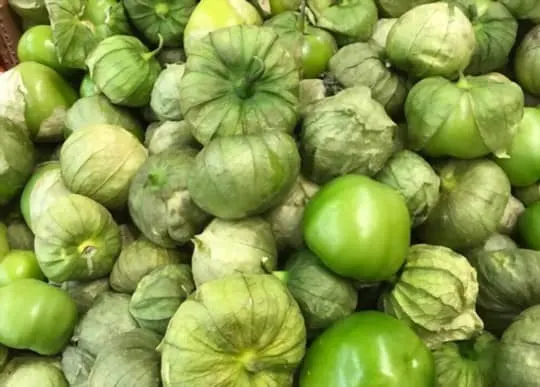 To freeze your tomatillos, you can follow the key pointers below:
Step 1 – Removing Its Husk.
The first thing that you need to do would be to get rid of its papery husks.
When you discard the husks, ensure that you get rid of tomatillos, which have become yellow, brown, split, or discolored.
Ensure that you are thoroughly washing of all the grime or debris present in your tomatillos. You also need to get rid of the stickiness present on its peels.
Step 2 – Drying Process.
After you wash them, proceed to dry them on the kitchen counter.
You can't freeze your tomatillos when they are still wet. It won't react well with your freezer.
You can use a towel for patting and drying it if you are in a hurry.
Step 3 – Using Parchment Paper.
Place 1-2 parchment papers on a baking sheet, which comes with a rim.
Proceed in place down the dried tomatillos on your baking sheet.
Start spreading them to ensure that they aren't stacking on top of one another. You may have to repeat this process multiple times and require additional baking trays if you deal with large batches to freeze.
Step 4 – Transferring It.
Now, you need to take your baking sheet and proceed to transfer it to your freezer.
While transferring, ensure that your baking sheet isn't tilted but even. Why? Well, because it will cause your tomatillos to start running down towards one side.
Step 5 – Freezing Process.
Allow your tomatillos to freeze inside your freezer for some hours.
Proceed to remove them from your freezer once they freeze fully.
Step 6 – Using Freezer Bags.
Start removing the frozen tomatillos from the baking sheet.
Next, you need to put them inside a sealable freezer bag.
Here, you can either store them separately in multiple small bags or put all of them inside one large freezer bag.
Step 7 – Labelling.
Lastly, you need to label and also write down the freezing date on every bag. It will help you keep track of your tomatillos.
You can use a marker or use sticky notes to label your freezer bags.
Your frozen tomatillos can go for a year inside the freezer without losing their quality and flavor.
However, with the proper care and management, they can even last more than a year.
So, its longevity also depends on the way you choose to store and handle it.
How To Thaw Frozen Tomatillos?
Defrosting your frozen tomatillos all depends on the way you plan to use them.
There isn't a need for you to thaw them if you plan to add them to your stew or soup.
You can take them out from the freezer and directly insert them into your boiling dish.
The same goes for sauces and smoothies as well.
You can proceed to add them while you are blending your sauce or smoothie.
Just toss them in the blender by taking them straight out of your freezer.
However, you can always use your fridge if you aren't in a hurry.
You can start removing the tomatillos from your freezer and put them in your fridge.
Ensure that you place a bowl below it for collecting the melting water.
Caution.
We would advise you to avoid microwaving it.
We would also advise you to avoid thawing it with hot water.
Don't let any air or liquid get back inside the freezer bag whenever you take it out for using some of the tomatillos. It will affect the others and spoil it too.
Conclusion
Tomatillos are heavily grown in Mexican states such as Morelos and Hidalgo.
Their large-scale cultivation usually takes place in outdoor fields of Guatemala and Mexico.
This plant is quite tolerant of several varying soil conditions as well.
They are fat-free and also have a low concentration of carbohydrates.
Tomatillos sufficiently offer potassium, Vitamin A, and Vitamin C.
They also provide multiple micronutrients in minimal doses.
Since it is naturally rich in potassium and low in sodium, it will help regulate your blood pressure.
It also provides antioxidants that act against free radicals.
Plus, it could also reduce the risks of developing cancer, according to studies.