Crab cakes are the mother lode of seafood recipes.
They are super-easy to make, and they have never failed me yet, so when a bunch of friends came over for dinner, and I quickly realized that I had no idea what was for dinner, we threw together some crab cakes in under ten minutes.
You can't go wrong with crab cakes, and this is the easiest recipe ever.
It's low on ingredients and high on taste, and it'll impress your friends with how awesome you are for having it on hand.
They can be served in any way you like, with a nice dollop of mayo on the side.
I prefer tartar sauce and lemon wedges.
Either way, they're delicious, and that's all there is to it.
In this article, we will be examining the history of crab cakes and discovering whether or not you can freeze them.
Why Consider Freezing Crab Cakes?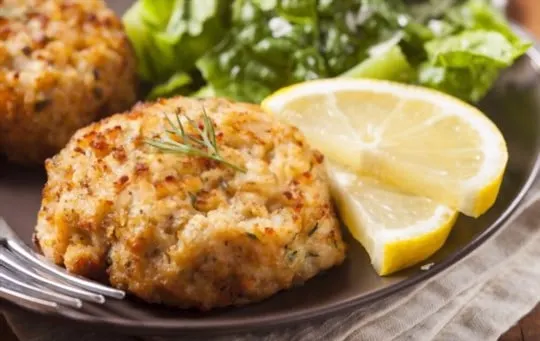 Crab cakes are a great seafood cake recipe that many different people have cooked up for centuries.
They are pretty easy to make and can be served in a variety of ways.
The beauty of crab cakes is that you can add any other ingredient you see fit, providing it makes sense.
Some interesting ingredients I have seen used include things such as pesto, artichoke hearts, and bacon.
I have yet to try any of them personally, but they sound delicious.
Crab cakes are very versatile and can be cooked in any way you like.
Personally, my favorite is frying on a griddle pan or with an omelet pan because it means that the outsides are nice and crispy while the insides are soft and creamy.
However, you can also bake them, boil and steam them or even throw one on the BBQ if you like.
I have found that freezing crab cakes is a great way to store leftovers for future consumption (if any).
Because of their versatility, crab cakes are a great item to have in the pantry. Perfect for dinner or lunch.
They can be served as a main dish or even just part of a bigger meal.
They will fit in with any occasion, whether you're having guests over for dinner or treating yourself to something special.
Hence, freezing crab cakes is a great way to ensure that you have something delicious and convenient on hand if you need it.
With a stash of frozen crab cakes, you can take the worry out of any dinner occasion.
Can You Freeze Crab Cakes?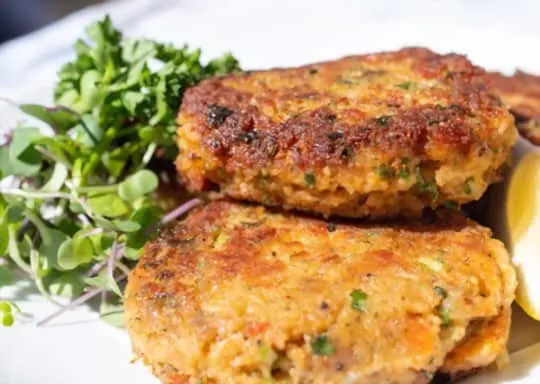 The answer to this is a resounding yes. Of course, there are different methods and ways of doing it, but I have found it very easy in all cases.
Let's take a look at those, and then we'll discuss some issues you may find when trying to freeze crab cakes.
How To Freeze Crab Cakes Properly?
When it comes to freezing crab cakes, there are two ways to do it.
Firstly, you can make the crab cakes and freeze them immediately, or secondly, you can freeze already-cooked crab cake leftovers.
Many people have a problem with freezing savory food because if you don't get it right, then strange things happen when you defrost it, such as ice crystals forming and ruining the taste.
However, with proper preparation, the taste is just as good when it has been frozen.
Freezing Raw Crab Cakes
Probably the best way to freeze crab cakes is to make them fresh and then place them in an air-tight, freezer-friendly container.
This will help you keep the moisture levels consistent throughout the product, which freezes better and keeps its texture much better.
Crabmeat freezes incredibly well, and you don't need to do anything special to it apart from making sure that you keep the moisture levels consistent.
Once properly frozen, they will keep for over three months in your freezer, so there is no need to worry about them going off anytime soon.
Freezing Cooked Crab Cakes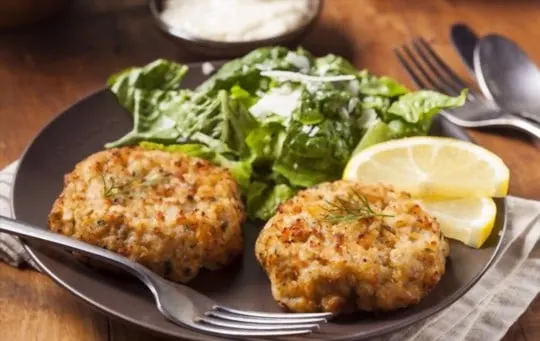 If you have cooked some tasty crab cakes and don't want to eat them all at once, then freezing is an excellent method that will allow you to store the rest of them for a few weeks or months.
To do this, you will need to make sure that they are thoroughly cooled before you freeze them.
Then, place the cooled crab cakes in a freezer-safe container and freeze them for up to 3 months.
You can also vacuum seal the baked crab cakes, which will help them stay fresh much longer.
When you want to reheat the crab cakes, allow them to thaw in the fridge overnight and then place them in a hot oven (about 200 degrees) or warm-up gently on a griddle pan.
They are usually best served with some melted butter for dipping.
If you are making a batch of crab cakes to freeze, you can use different ingredients in each batch.
That way, you will have a selection of flavors to choose from when reheating them.
This is great if you are making crab cakes for a party or buffet because it means that you can keep everyone happy with their favorite flavor and texture combinations.
How to Thaw Crab Cakes?
When it comes to defrosting crab cakes, there are a few ways that you can do it.
The best way is to put them in the fridge overnight because this is normally enough time for them to thaw out.
If you are in a hurry, you can place them in lukewarm water and cover the container with a lid.
If you want to cook crab cakes straight from frozen, make sure that they have been properly defrosted before baking them in an oven, grilling them, or steaming them in a saucepan.
If you don't get the temperature right, it can affect the texture and taste of the crab cake, which is why it's best to thaw them properly.
Avoid placing the crab cakes in direct sunlight to thaw them because this can damage the product and cause it to lose moisture.
When cooking frozen crab cakes, avoid using too much flour or binder; otherwise, they will start to dry out.
Use just enough so that the crab cakes stay together when being cooked.
Conclusion
Freezing crab cakes is a great idea because it allows you to enjoy them all year round.
There is no excuse for not making them and saving some for later with such an easy freezing method.
Just make sure that you always follow the correct freezing method to achieve the best results.
We hope that you found the article useful and that you will freeze some crab cakes soon.
Let us know how it goes for you.