If you are wondering, what do figs taste like? Then you have come to the right place.
Well known for their aromatic and sweet flavor, figs are native to the western part Asia, the Mediterranean, and the Middle East, but consumed globally.
Figs are added as a delicious treat to a lot of different cuisines globally. They are eaten either raw or cooked or even baked.
You can find many recipes that include figs, from full-course meals to desserts, figs can be accommodated anywhere.
What are Figs?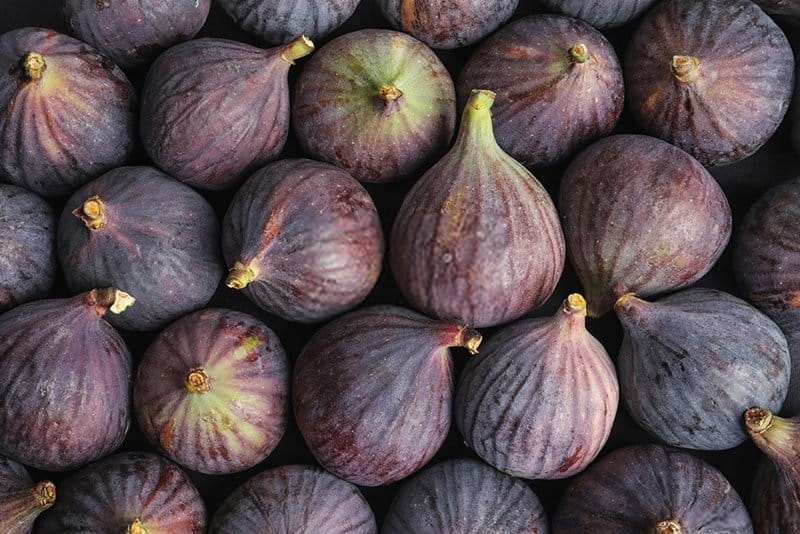 Firstly, the fig is not a fruit but a flower. The whole edible part of the fig is the fleshy base of the flower that has enveloped the small florets, which in turn gives rise to the small crunchy seeds.
Figs are consumed as fruits because they are sweet and have a thin skin. They are usually grown in warmer climates.
Fresh figs are most favored among people since figs are known to taste the best when they are freshly plucked.
The mission fig has a deep purple colored velvety skin which is edible. It is shaped like a raindrop, and the fleshy part inside is dark pink in color.
Likewise, there are different kinds of figs available.
What Do Figs Taste Like? Do Figs Taste Good?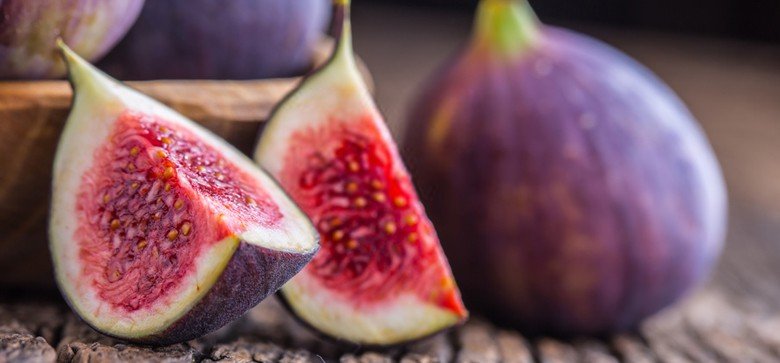 Figs taste as good as it smells. Depending on the variety of fig, the taste can differ. But, the basic taste of all figs is that they are sweet and moist inside.
The flesh of the fig is jellylike and pulpy, but not juicy. You can feel the crunch of the small seeds as you eat it.
Mission figs taste sweet, but its sweetness is balanced by the acidic and fruity flavor altogether.
Another type called the calimyrna that is commonly found in Turkey has a nutty flavor.
Figs go bad very fast and will become rancid and taste acidic. It is better to dry and preserve them.
Figs resemble the guava on the side because of the color and the seeds.
Figs are very nutritious fruits and have a high level of natural sugars, soluble fiber, minerals, and essential vitamins.
They contain good amounts of potassium, iron, calcium, copper, magnesium, and Vitamins K and A. They are also a rich source of antioxidants.
Fresh figs are most nutritious, and just a 100g serving of fresh figs can give you 1.3g of protein and 2g of fiber. It also contains little amount of calories.
The high fiber content of figs makes them a natural laxative to nourish and clean the intestines.
A diet rich in figs will add potassium to the body, which helps in controlling blood pressure.
However, it should be noted that figs contain a high amount of packages, and hence should be consumed moderately.
Best Ways to Eat Figs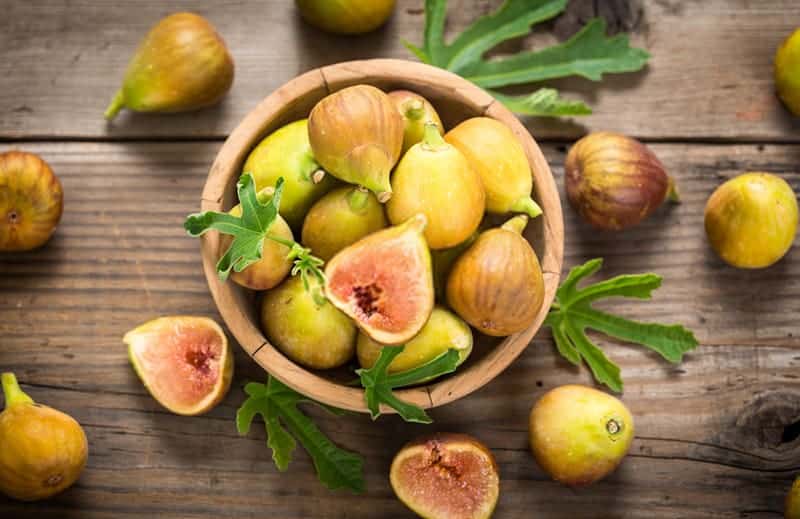 The best way to eat figs is to pluck from the trees and eat directly freshly. But, there are a lot of ways to eat figs. From fig bruschetta to fig jam, you can have it all.
Here are some of the best ways to eat figs.
Instead of cheese and pepperoni, add layers of caramelized onions and freshly slowed figs on top of your baked pizza.
Figs with honey-roasted Ricotta and grapes
This combo can be served with crackers on top of flatbreads. It is rich in flavor and nutritious.
Maple roasted persimmon and fig makes a nutritious powerhouse.
Yes!! Slicked fresh figs on toasted bread can make a really scrumptious breakfast. It is healthy and easy to make.
This is super easy to make and very healthy. This is especially for the weight- watchers who crave for low calorie, and delicious.
Precaution
While chopping dry figs, dip the knife in warm water occasionally to avoid sticky-ness.
Figs are eaten both raw and dried. Fresh figs are best and loaded with nutrients, but dried figs are delicious and can be eaten all year round.
Figs are also used to tenderize meat just like papaya because both contain enzymes called proteases, that help in breaking down proteins.
About The Author