Cooking lasagna is a complicated task with so many components to keep in mind.
One important part of the dish is the need for an egg – it helps bind everything together and gives it structure.
Without the egg, many find their lasagna to be missing something essential.
But what if you're out of eggs? What are the best substitutes that will give similar results to an egg-filled lasagna?
This guide will provide five alternatives to consider when making your next lasagna dish – so that you don't have to fear the perplexing world of eggless recipes.
Do You Add an Egg to Ricotta for Lasagna?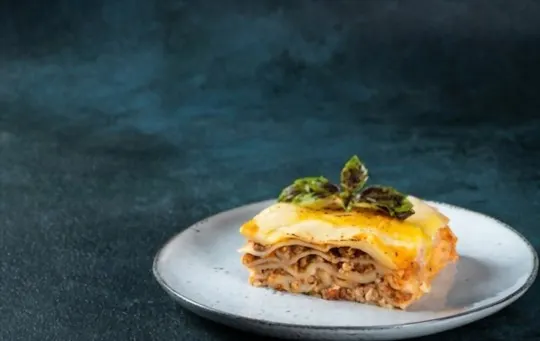 Using ricotta cheese in your lasagna may be tricky since it can lead to a grainy texture.
But adding an egg to the cheese mixture before layering it into the lasagna can help result in a creamy and smooth texture.
The egg also helps bind the cheese together and prevent it from becoming overly dry when baked.
Before using either plain ricotta or one with added egg, you should give the ricotta a good stir.
This will ensure that all of the ingredients are evenly distributed and create a more consistent texture when baking.
When incorporating the ricotta into your recipe, mix thoroughly until combined for best results.
The taste and textures of your finished dish will be even better when prepared with care.
Additionally, ricotta has a mild flavor that pairs particularly well with herbs such as basil, oregano or thyme – so don't forget to bring out all these flavors.
The 5 Best Substitutes for Egg in Lasagna
In many preparations, cooks use an egg to bind the ricotta cheese layer together and give it a creamy texture; however, this is not necessary.
If you'd like to make lasagna without using eggs, here are five of the best substitutes to use instead:
1 – Bechamel Sauce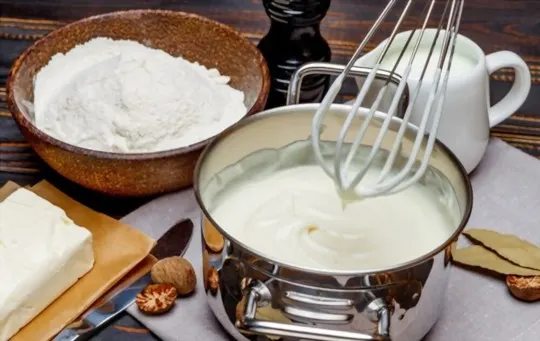 Bechamel sauce is a classic French cream sauce often used to give lasagna added richness and flavor.
This type of white sauce is made by melting butter and then adding flour steadily while stirring.
Milk is added in and allowed to thicken, forming a smooth, creamy sauce.
The addition of bechamel to lasagna, when served with generous amounts of cheese, creates a wonderfully indulgent version that still skips the egg entirely.
To make bechamel:
Melt butter in a medium-sized skillet over medium heat.
Add equal parts flour while whisking constantly until the mixture has thickened into a paste without lumps.
Pour in cold milk while continuing to whisk vigorously until smooth and creamy.
Add salt and pepper (optional).
Simmer for 4–5 minutes on low heat, stirring occasionally to prevent burning and sticking to the bottom of the pan.
2 – Plain Yogurt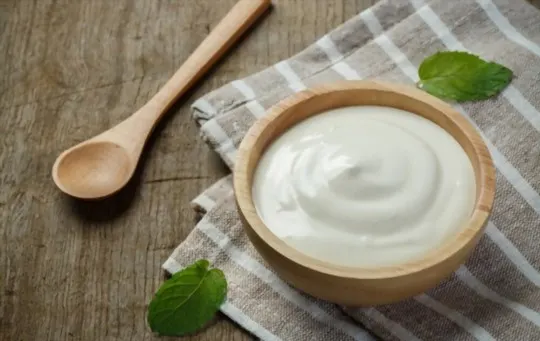 Plain yogurt is a great egg substitute for lasagna filling recipes as it adds texture and flavor.
Just like eggs, yogurt contains proteins that help to bind the other ingredients in the dish so your lasagna doesn't end up runny or dry.
For best results, you may need to add a tablespoon of cornstarch per cup of yogurt to get an even consistency in your finished dish.
Plain Greek yogurt or natural unsweetened Greek-style yogurt are good options if you're looking for a healthy version.
You can also consider plant-based alternatives like coconut milk yogurt or cashew based yogurts if you prefer those flavors.
3 – Tofu and Yogurt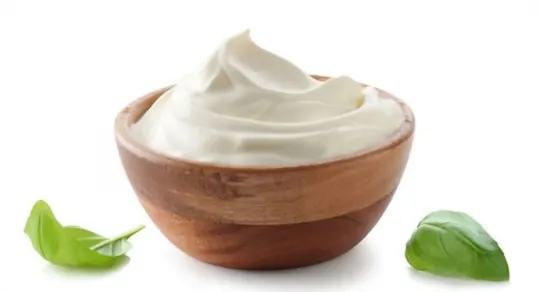 For a creamy texture that mimics egg in lasagna, you can use crumbled Silken or soft tofu along with full-fat plain yogurt.
This combination is rich in calcium and can be used as a vegan or dairy-free option.
Use the same proportions as with the egg – one egg per pound of ricotta for lasagna (4 eggs for 4 cups of ricotta).
Process both the tofu and yogurt in a food processor until smooth, measure out in 1/4-cup portions, and whip into the ricotta mixture before adding to your lasagna.
4 – Cream with Cornstarch
Adding cream and cornstarch to the ricotta cheese is a common lasagna recipe – and once again, an egg-free solution.
Whipping the two together until thick enough for spreading then folding into your lasagna creation will give you a result almost identical to using an egg.
The texture will remain creamy and the flavor of both ingredients married with parmesan cheese will carry through in all your layers of yumminess.
Be sure to season with fresh herbs, salt, and pepper for maximum savoriness.
5 – Heavy Cream
Heavy cream is a wonderful substitute for eggs in lasagna.
Not only does it add a thick, creamy texture similar to that of ricotta cheese, but it also adds an extra layer of flavor to the dish.
Heavy cream can be added before baking — just make sure to adjust the baking time accordingly (it will take slightly longer).
Use ¼ cup of heavy cream per egg that you substitute in your lasagna recipe.
You can also use half-and-half if you prefer, but the results may not be as creamy as those made with heavy cream.
Conclusion
In conclusion, there are a variety of ways to substitute an egg in lasagna.
If you follow the right steps and choose the right ingredients, your lasagna is sure to turn out delicious.
Experiment with different substitutes to find the option that best fits your particular recipe or lifestyle preferences.
The top five options for replacing an egg in lasagna include tofu, mashed potato flakes, Greek yogurt, flax seed meal, and sour cream or cream cheese.
Not only do these substitutions offer a comparable texture and flavor profile to what you would get with eggs, but they are also often more cost-effective and readily available than fresh eggs.
Consider the pros and cons of each before making a decision on which option is best for your dish.